Based in China, the leading manufacturer of premium car accessories has raised the bar once again with the addition of a new spectacular set of LED lights for cars, as well as detailed emblems for popular car brands like Toyota, Ford, Lexus, etc
August 23rd, 2022: AoonuAuto has continued to roll out its wide range of car accessories as a new merchandise set hits the market. This includes a cell phone holder for car use, car emblem, Toyota symbol, ford emblem, and led light for car usage.  disrupting the entire car accessory industry with its new line of ergonomically designed LED lights and cell phone holder for car. Already an industry giant in the sphere of customized automobile accessories, the leading manufacturer announced today that it has updated its inventory to showcase brilliant new design options to meet the needs of drivers with the pickiest tastes.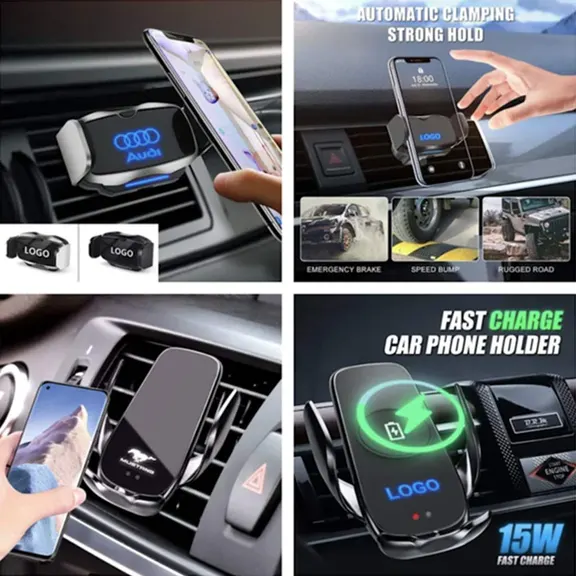 While the first automobiles were invented for the simple purpose of quickly transporting occupants from one point to the other, they have however evolved beyond their basic function and now also serve as status symbols, with some manufacturers focusing specifically on designing luxurious cars for the insanely rich. Aside from the superb performance and seamless driving experience, many car owners today have spent millions of dollars on exotic cars, mostly because of the class significance they portray.
Drawing from this unique understanding, AoonuAuto was established to create custom parts and accessories to allow car owners to move about in automobiles that speak volumes about their personality. The company is made up of a talented team of R&D experts that bring their decades of experience to develop ergonomic accessories customized to fit all kinds of cars. The company also delivers brand-specific accessories like the earlier mentioned Toyota symbol.
Placing the satisfaction of its customers above everything else, the custom auto parts brand operates a dedicated customer service team that is primarily responsible for attending to customers' needs and resolving all purchase-related issues in record time. Additionally, the company's custom manufacturing process maintains an open communications channel that keeps clients in the loop and ensures the final designs meet their expectations before production kicks off.
From interior LED light for car use, LED car accessories, car door accessories, indoor car lights, and car handle accessories to the Ford emblem, Toyota symbol,  and other car emblem, AoonuAuto delivers artistically personalized auto parts for drivers to showcase their unique style and tastes.
To learn more about the store's customization services or to purchase any of the ready-made car accessories, please reach out to AoonuAuto via the contact info below:
Media Contact:
Jason Huang
Organization Name: AoonuAuto
Phone: +1 209 323 1979
Email: [email protected]
https://www.facebook.com/Aoonu/
Linkedin:https://www.linkedin.com/company/aoonuauto
Twitter: https://twitter.com/AoonuAuto/