Buying a car or upgrading it with another is a common wish of many people out there although not many of them consider buying additional car lighting accessories. Even if buying a new lighting fixture is not on the list, replacing the built-in lights with LED lights can be one of the best decisions you make. Lasting for about 3-5 years, these energy-efficient LEDs will not end up discharging your battery and the cost of these is very affordable while these lighten up a significant part of the vehicle. Not only for a magical and charming interior or exterior look but also for utmost convenience, the following accessories from Aoonuauto will be always ready to serve –
LED Floor Mats
With customizable logo designs on the plate, as well as brand-specific designs, the LED floor mats from Aoonuauto feature eight lighting colors in monochrome mode, jump modes of three and seven colors, breath modes of three colors, switch-over modes for seven colors and four modes with music sensor. While these light control functions make way for luxury, the Japanese acrylic plates with a soft surface can easily be attached on the car floor using the 3M adhesive, thereby adding convenience and IP67 rating for waterproofing.
LED Accent Kit
Whether it is interior starlight accent kit, or the exterior angle wings projector and car door frame light bars –the accent lights will give the car a vibrant look that it catchy enough for onlookers and bright enough for lightening up the interior. The LED accent lights for the interior are available in different colors like red, blue and purple, as well as general, intermediate, premium and super versions according to the effects.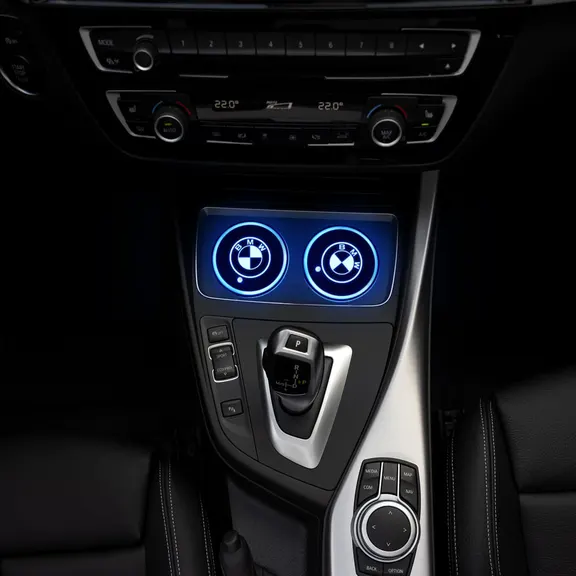 LED Cup Holder Coaster
Avoid accidental damage of the cup holder by spilling any food or beverage while driving by using the LED cup coasters that have stable modes and breath modes each with even colors and three gradient modes with three types of colors. While adding a stunning look to the cup holders, these coasters have light sensor for lightening up immediately in the dark and vibration sensor that can address any movement on the coaster automatically to turn on the lights.
LED Underbody Lights
The wireless RF remote control LED underbody lights have waterproof silicone housing for resisting any type of external adversities and while being thin enough to be installed within the gap, these lights are flexible enough to bend according to the car frame. There are eight color modes along with music sensor mode that lets you see the color changing according to the musical rhythm.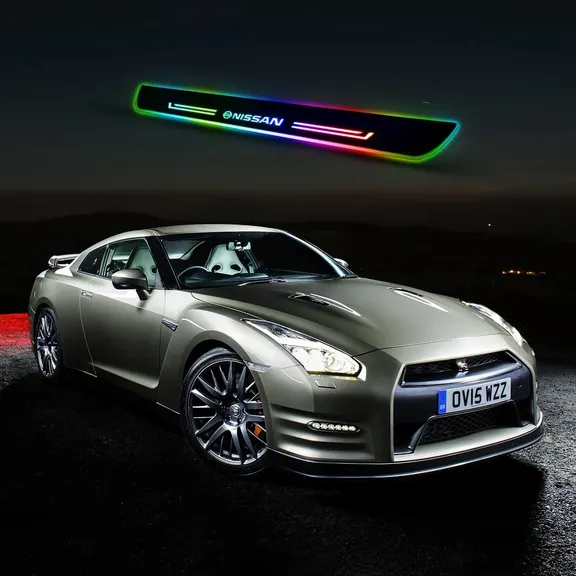 LED Door Sill Lighting
Getting out of the car or entering without any hazard especially in the dark is made possible with the LED door sill lights that are available in customizable logo and line style for different vehicles. These IP67-rated Japanese acrylic panels powered by 5V batteries can be chosen from yellow, red, white, blue, rose red, green and colorful variants.
More convenience is guaranteed with the door handle bowl lights that makes locating the window sliding function or door lock easily when it is dark. Besides, the LED work lights can also be utilized for making the interior ambience cheerful.