Many times, you might have looked at the flashing accent lights while sitting inside a car and thought whether those were actually necessary or just accessories to show-off. Again, you might find the bright accent lighting a lifesaver while working on your laptop during a car journey. The thing is, you never know which additional accessories of the car can turn out to be convenient and therefore, you cannot judge only by the looks. Aoonuauto has always made sure that your otherwise eye-catching lighting accessories can enthrall you in terms of functionality, safety and convenience –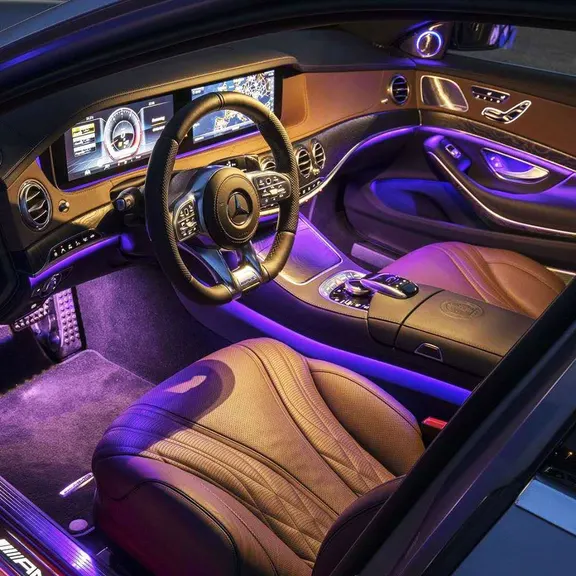 Accent Kits Have Starlight Effect While Lightening The Interior
The LED accent lights can be a great option if you want overall ambient lighting in the car for working, reading or doing any other chores while traveling. Available in different variants like general, intermediate, premium and super versions, as well as for seating areas and leg space, these lights have red, blue, purple, yellow and various other colorful effects available to create starry night sky effects and more.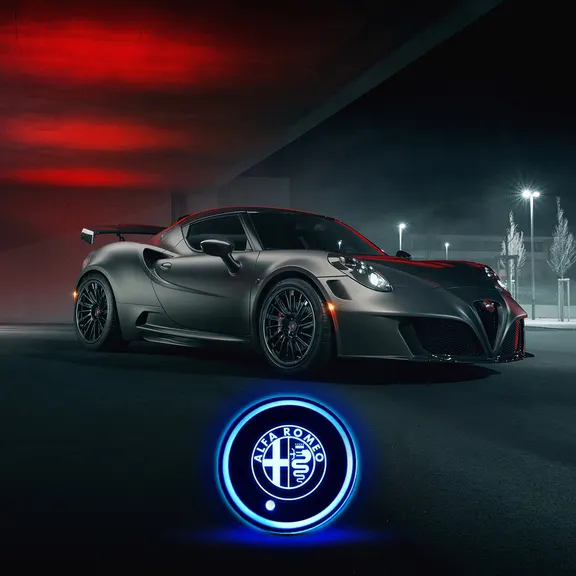 Coasters Look Stylish And Help In Holding Containers
If you think coasters are only there to place a coffee mug or a bottle on it, check out the LED coasters of Aoonuauto that glow up and when these sense a movement or placement of a food package or beverage container. What is better, these also show the brand logo as you want.
Projector Lights Show Logo And Light Up The Surface
Have you ever seen a wide and bright reflection formed on the ground whenever you open the car doors and immediately learned which brand model the car was? Well, these car door projector lights do more than just glowing up the ground and help making a safe passage for the driver and passengers to get inside or outside the car safely without tripping, slipping or getting their feet stuck in muddy or snowy surface.
Whip Lights Stand Out And Add Safety While Driving
The LED whip accent lights available in various sizes and light coloring modes are style statements in the dark because they announce the presence of the car from faraway. These light bars are sturdy enough and will brave adverse weather and external damaging factors like getting knocked by hanging branches or heavy wind.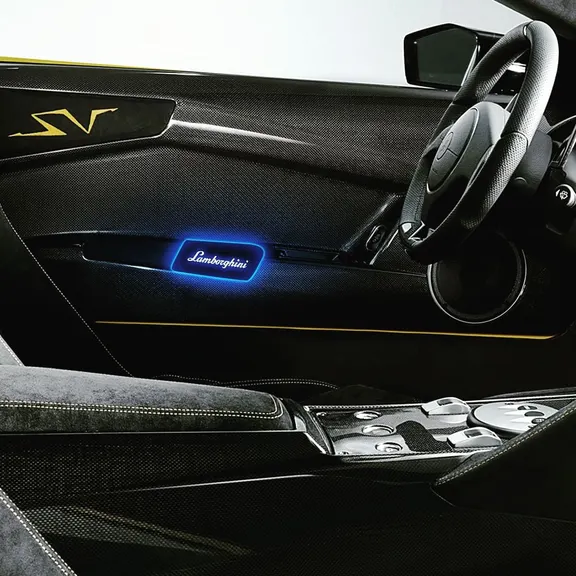 Handle Bowl Lights Are Luminous And Help In Locating Buttons
If you feel confused of locating the buttons while rolling up the windows or finding the handle to get out of the car, the handle bowl lights can be the perfect accessories. These will show the car brand name with logo, glow in different effects like breathing and music modes and perfectly illuminate the buttons and handle to operating in the dark.
Underbody Lights Add Vibrancy And Highlights The Ground
The LED underbody lights in addition to wheel lights will make your car stand out among the rest on the road while having a high-end luxury outlook. At the same time, these lights will brighten up the ground below so that you are aware of inflated or near-inflating tires and the terrain so that the car does not get stuck in water, muck and snow.
There are also door sill lights that add a bright glow to the door frame and keep the sill safe from scratches and damage from natural elements like mud and dirt. What you choose from Aoonuauto is up to you, but rest assured that you will not be choosing them based only on the looks!