Like most car owners, you probably don't give much thought to your car's interior beyond cleaning it out or vacuuming the floor mats. But many excellent car interior accessories can make your ride more comfortable, stylish, and functional.
Some of the best car interior accessories include floor mats, seat covers, steering wheel covers, and door sill protectors. These simple items can protect your car's interior from wear and tear, keep it looking clean, and make it more comfortable to drive.
So, if you're looking to upgrade your car's interior, check out these fantastic car interior accessories that you don't want to lose.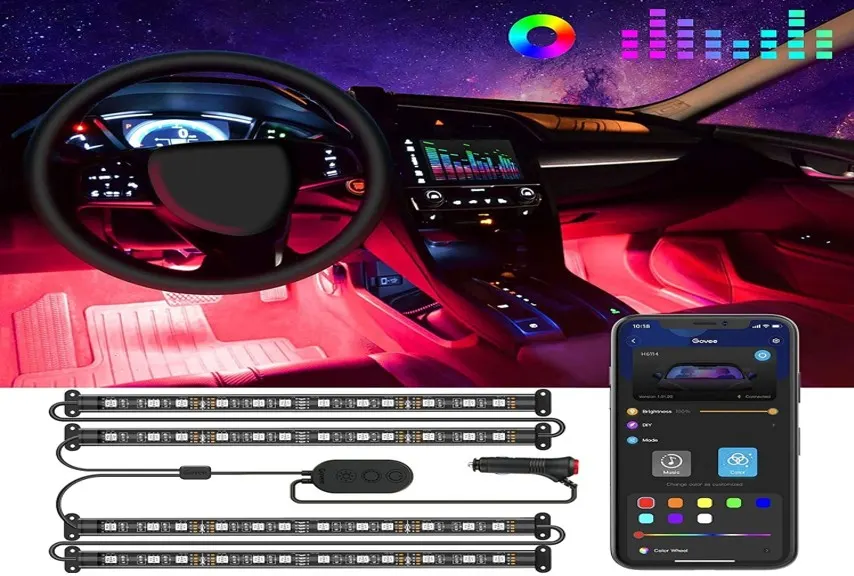 Air Fresheners
Sure, your car might not smell like roses all the time. But that doesn't mean you have to put up with the stench. There are a ton of different air fresheners on the market that can help you keep your car smelling fresh and clean.
So which air freshener is suitable for you? It all depends on your personal preferences. Some people like hanging air fresheners from their rearview mirror, while others prefer dashboard air fresheners. There are even air fresheners that you can plug into your car's cigarette lighter.
No matter what type of air freshener you choose, you'll be able to enjoy our every fresher-smelling car.

LED cup holders
If you're looking for a way to add a little extra light to your car, then LED cup holders are a great option. These cup holders have built-in LED lights that help illuminate your car's interior. LED cup holders are easy to install and relatively affordable, so they're a great way to add a little bit of extra style to your car.
Mud flaps
Mud flaps are one of those car accessories that you don't know you need until you get them. They are great for protecting your car from dirt, mud, and other debris that the tires can kick up. They are also helpful in preventing rocks and other small objects from hitting and damaging your car. And in some cases, mud flaps can even help improve your car's fuel efficiency.
If you're looking for a way to keep your car clean and protected, then mud flaps are a great option. This blog will give you a quick rundown of everything you need to know about mud flaps, from choosing the right ones for your car to installing them.
Phone Holder
If you're looking for a way to keep your phone handy while driving but don't want to mount it to your dashboard or windshield, a cell phone car holder for your car is a great solution. There are various types of phone holders on the market, from basic clip-on styles to more sophisticated magnetic mounts. No matter what kind of car you have, there's a phone holder that will work for you.
We'll examine a couple of the top phone holders for cars in this article so you can pick the one that works best for you. We'll also give tips on using your phone holder safely to keep your hands on the wheel and your eyes on the road.
Door sill protectors
Door sill protectors are inexpensive and easy to keep your doors looking new. They're also great for protecting your carpets and floors from dirt, mud, and stains. But with so many different door sill protectors on the market, how do you know which one is right for you?
From material choices to installation advice, this blog will offer a short review of all you need to know about door sill protectors. Whether you want something to safeguard your floors or keep your doors looking brand-new, AoonuAuto can assist you in selecting the perfect door sill protectors for your requirements.
Custom car mats
If you own a car, you know that one of the best ways to keep it looking clean and new is to invest in a good set of car mats. Custom car mats are an even better way to protect your car's interior, and they can also add a touch of style.
There are a few things you'll need to keep in mind when shopping for custom car mats:
You'll need to choose a suitable material. There are various options available, from rubber to carpet to bamboo.
You'll need to ensure the mats fit your car's specific make and model.
You'll want to consider the price.
Custom car mats can be a bit more expensive than standard ones, but they're worth the investment if you want to keep your car looking its best.
Conclusion with AoonuAuto
If you're looking for some fantastic car interior accessories, you've come to the right place. AoonuAuto has a wide selection of interior accessories that make your car look fantastic. We have everything you need to spruce up your car's interior, from seat covers to floor mats. Check our website today and take your car's interior to the next level.