Headlights were first used as lamps on horseless carriages. However, using candles as the first form of illumination had a major flaw. The airflow easily blew out the candles as horseless carriages became faster. Electric headlights were introduced in 1908, and the industry has never looked back.
The development of light car was relatively slow. We now have more efficient lighting sources, such as LEDs, thanks to recent technological advancements over the last few decades.
List of Different Types of Car Lighting Sources
Fog lights- There is often fog on the road while travelling. Normal lights or headlights collect water droplets on their surface, causing blurred vision. Fog lights are installed in the vehicle to provide a clear view of the road ahead. Fog lights are placed in lower positions on the car to reduce glare while driving.
Tail Lamp- Tail lamps are used to alert vehicles approaching from behind of the presence of existing vehicles on the road. It is necessary so that the vehicles do not collide while travelling at night.
Indicators- The most important lights in a vehicle are the indicators. These lights indicate other travellers such as cyclists, pedestrians, and other vehicle drivers. Indicators are the most useful in the manoeuvre. It is necessary to turn off the indicators once you have taken a turn.
Aside from car lights, accessories such as battery cables and terminals, battery chargers, blower motors, horns, and power window motors can be useful while driving any vehicle.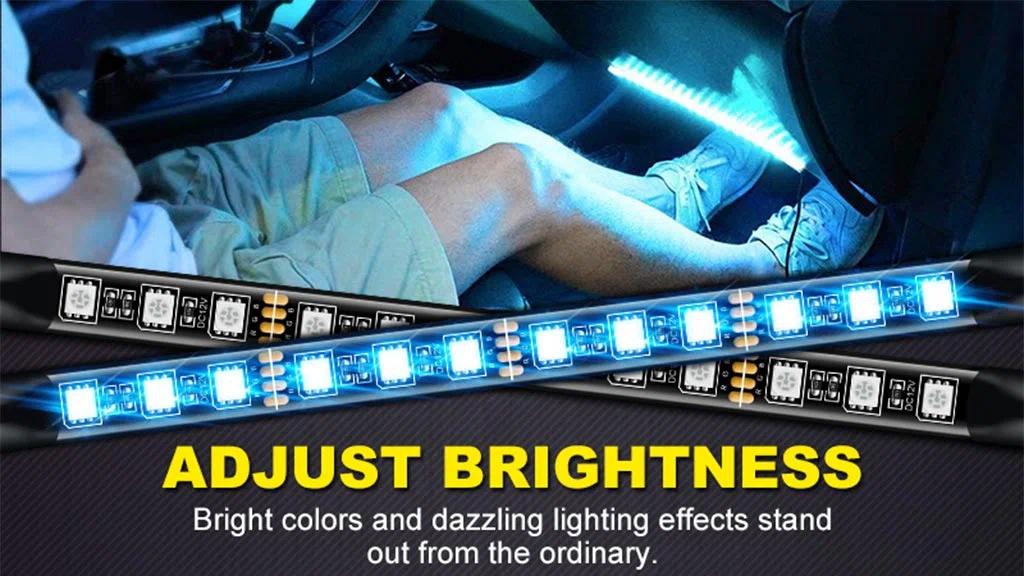 What exactly are LED headlights?
Led car lights are semiconductor light sources that emit light when a current is passed through them. The first car led lights applications were found in household appliances. Lexus provided the first example of how LED technology could be used on headlights in 2004. They used an LED bulb for the low beam but a halogen bulb for the high beam. With the release of the 2008 R8, Audi became the first manufacturer to use a full LED headlight.
What Benefits Do LED Headlights Have?
LED headlight technology is still in its early stages, but it is ideal for the direction the automotive industry is taking. With each new model released, efficiency is critical and LED headlights aid in that mission. Because LED headlights don't require a lot of electricity to illuminate, manufacturers prefer to use them because the alternator doesn't have to work as hard to power them. For example, the world's best-selling electric vehicle, the Nissan Leaf, uses LED headlights with its signature daytime running lamps to demonstrate their efficiency. This allows the Leaf's 160-kW electric motor to travel 215 miles.
Light car LED headlights will not require as much maintenance as their halogen counterparts. LED headlight bulbs have a lifespan of 15,000 hours versus 1,000 hours for halogen headlights. This equates to 11-22 years of operation before they need to be replaced. These headlight bulbs are made of higher-grade materials to provide the illumination required for automotive use. LED headlights fail less frequently than halogen or HID (High-intensity discharge lamps) headlights.
If your car does not come standard with LED headlights, you can convert them by purchasing a headlight kit. This gives you the benefit of LED headlights without purchasing ballasts or modifying your vehicle's electrical system. In addition, LED headlight kits are available as "direct plug-in" replacements. This means it can be installed directly in place of your halogen headlight bulb. Installing this headlight replacement yourself is simple, and depending on your DIY skills, you may not even need the assistance of a mechanic.
Consult your state laws before purchasing any headlight modification or upgrade to ensure that your vehicle complies with the specific colour and type of headlights. LED technology is becoming more affordable to manufacture, which means LED headlights for your car are now more affordable. Aftermarket LED headlight kits typically cost between $125 and $1,000. LED headlight illumination benefits the driver and the vehicles around him or her. The light ray of an LED headlight is not as bright as that of an HID or halogen headlight. LED headlights are a significant upgrade for any car because they are more efficient and last longer.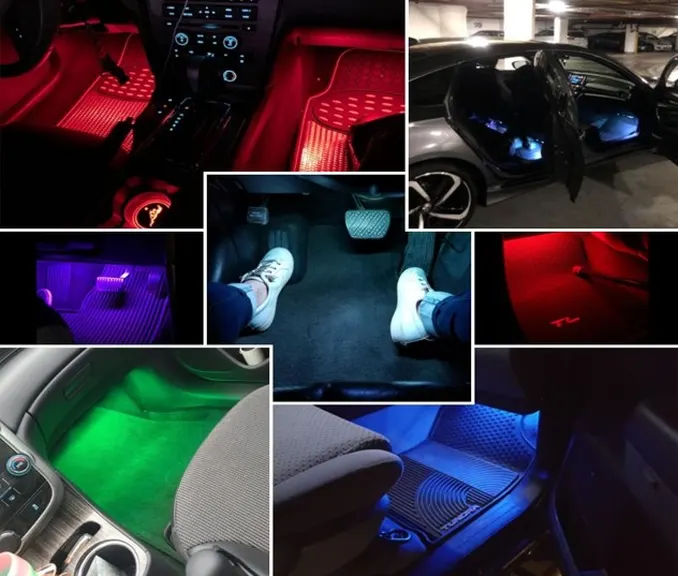 Car led lights- Car led lights outperform all other lights in terms of benefits. They are less expensive and more environmentally friendly. Beautiful led car lights are used to decorate the cars. Furthermore, they can help to improve the lighting conditions inside the vehicle, which is useful when driving at night. led car lights provide better lighting.
Car lighting is extremely important because they ensure the utmost safety while driving. It appears impossible to travel long distances without them. Using a light car can help you make the most of your driving experience. Aside from safety, Car lighting accessories can be used to decorate vehicles, giving them a more sophisticated appearance, and for any other purpose.
If you want to avail the best quality led lights for your car, then head your search towards AoonuAuto.