LED lighting brings cool and soothing effects on the onlooker and makes the experience a plush one. The lighting systems are adaptable and sort your long drives with an array of fruitful car supportive.
LED lighting is gaining roaring popularity these days; it makes a vehicle achieve a new tangent in its design and charm. LED lighting can be done both on the exterior and interior to highlight the car's features. Exterior includes DRLS, mirrors, tail lights, third brake lighting; while internal ancillaries include cup holders, led floor mats, starry ambient lighting, etc. AoonuAuto car accessories online store has an array of led light kits for cars to glaze-up your lives and so many of them are purely DIY, thus giving you a useful activity at hand during quarantine, which can make your day productive.
Let's explore some interior and exterior accessories adding great value to your car, make your car achieve some extra appeal:
Must have interior accessories for that unparalleled environment
LED cup holders can be called as one of the most thoughtful creations that are useful and gorgeous to use. The glamorous cup holders ensure that every sip from the drink is refreshing, stress-free, and gives you a royal experience. Mostly it happens so, that the original cup holders are not comfortable enough and don't do justice to the cup-size placed on it. They light up in unique colors, give ambient light, and stables the cup in place without any scratches.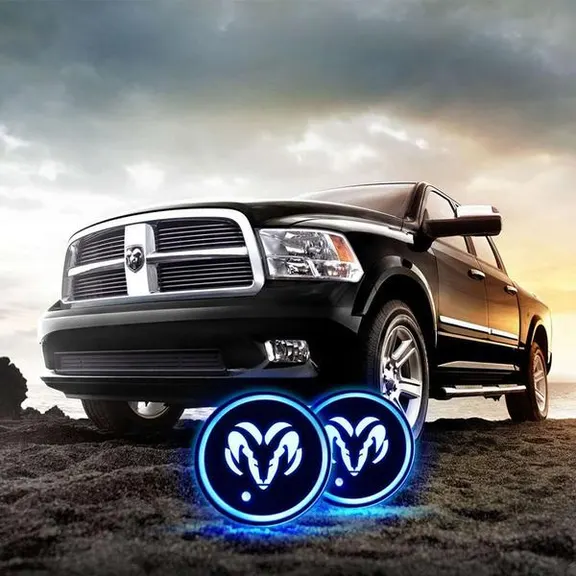 LED foot mats form cool collection to be explored at AoonuAuto; these accessories are much advanced and useful than the simple old type of mats. The Japanese acrylic material mixed with steel on the top makes the mats really stylish as well as sturdy. These mats are easy to clean and don't absorb dust or liquid spilled on them, which is perfect if traveling with family. This form of interior led lights for cars is worth a purchase as it makes for a comfortable footrest while rendering the Hyun-cool effect inside the car because of the lighting.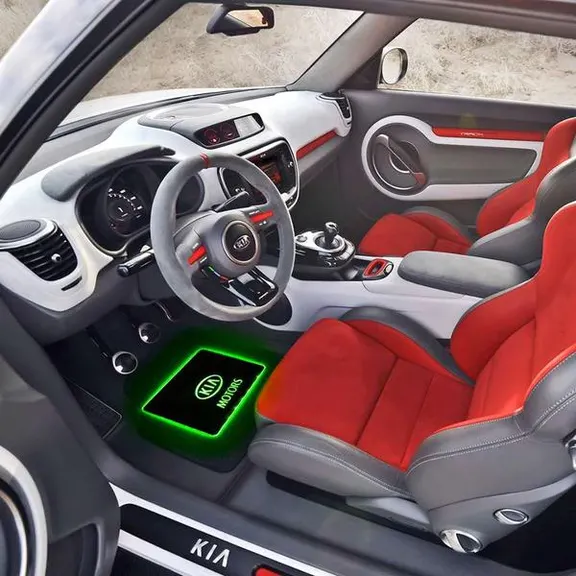 Add a beautiful tangent to your car with magnificent exterior auxiliaries
Daytime Running Lamps are wonderful ancillaries to sport during the day as well as night drives. AoonuAuto strives to bring a sharp contrast between a dull headlight and the brightest headlights of all times with the arrival of DRLs. A DRL first emerged in Nordic countries where atmospheric lighting is too less, thus causing dark hours even during the day. Eventually, all across the globe, the DRLs are now widespread because of their huge advantage in lowering the risk of accidents.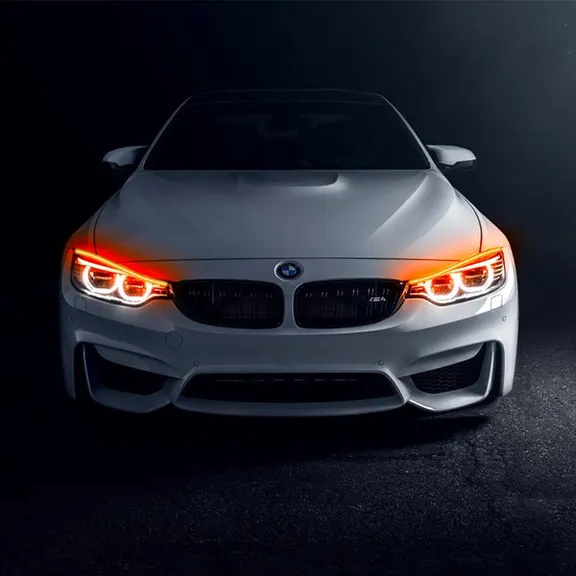 Tailgate light bars the gleaming strip of LEDs is the one pasted on the boot's edge and it keeps glowing in multi-color (on cars) and red color(on trucks), thus adding proper indication and giving your vehicle extra safety while driving. Moreover, one can explore different modes in which this auto exterior led light kit is handy to use. In reverse mode, the light will turn white, and in streamer mode, the light is flashing yellow.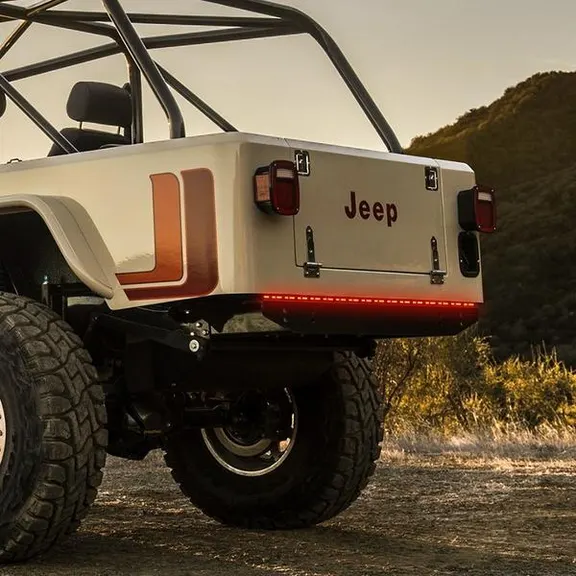 The LED accessories are reliable, durable, and look mellifluous. So, why not order them soon and 'go an extra mile' to achieve the best safety measures when traveling during the night and on long trips with your loved ones.