Car floors are hardly ever taken as much seriously as the seating, upholstery, exterior and interior lights etc. However, there is a high chance that if you notice a vibrant floor light accessory in your friend's car, you will also be intrigued to buy such for yours. It is hard to control that urge although you might be worried about the cost and longevity of these accessories. Because of so many brands currently in the market, forfeit items are common and therefore, when you are planning to buy a light accessory for the car floor, second thoughts might arise. With Aoonu Auto, your car floor will get a new dimension and reduce the labor invested on cleaning.
Additional Protection Over The Floor Mat
With the small size like that of a doormat i.e. a length of 38cm and a width of 24cm and 26cm for front and rear sections respectively, these LED floor mats are like an extra protective layer on the existing floor covering. The LED door mats are not sufficient for the entire floor coverage and act as foot pads for each seat and protect the areas where the car has most traffic. Your shoes tread the most on the surface beneath the seat and as the in-built leather, fabric or rubber coverings tend to get frayed from prolonged use, these LED mats made of PMMA acrylic will withstand the wear and tear.
Can Withstand External Elements And Damage
The waterproof rating for these LED foot mats from Aoonu Auto is IP67 and therefore, you are free to wash it with soap water or use vacuum cleaning method. Accidental spilling of any liquid will not damage the mats and so will the dust, mud, dirt, grease or snow accumulated from the shoes. These are shock proof and scratch proof and thereby, your pointy heels or luggage trolley wheels will not put any dent. The polymeric material is smooth although offering proper traction and will not get rusted or broken due to weather and exertion of pressure respectively.
Ease Of Installation And Operation
Each of these car interior accessories comes with 3m adhesive tape for DIY installation and this non-destructive approach makes sure that your car interior is not harmed in any way with unnecessary drilling or wiring. The adhesive is strong enough not to slide away and the size specification clearly indicates whether a mat is for front seats of the rear.
As for the plug-and-play operation, you will get cigarette lighter interface plug connecting to the control model and you can easily control the lighting mode and color of several LED mats with RF remote control. The remote lets you increase or decrease the brightness, switch the lights on and off, choose solid colors, choose auto changing of effects and go for voice control easily.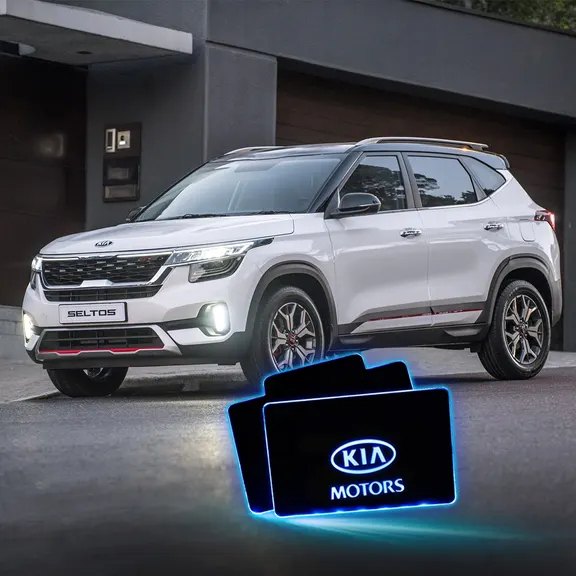 Several Visual Effect And Customization Offered
According to the car you drive, you can choose the floor mats bearing the name and logo of the specific brand and as a matter of fact, Aoonu Auto has 99% of global brands covered including Jaguar, Hyundai, Cadillac, Peugeot etc. However, if you want your company or business logo, some favorite symbol, image or words inscribed on the mat in different pattern, rather than the car brands, customization can be done just be specifying the vehicle info.
The LED lights have solid color modes featuring red, white, green, blue, cyan, purple, yellow and orange to choose from. The sensor can detect four music modes, seven switch-over color modes, 3-color and 7-color jump modes, fading modes and 3-color breath modes to make the interior ambient lighting enjoyable for all.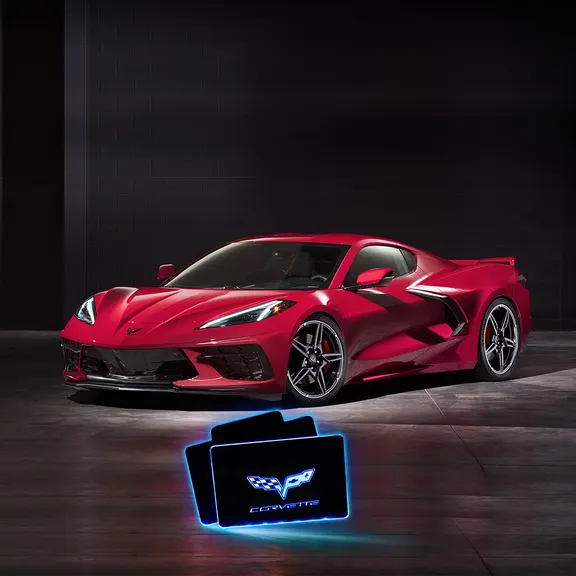 Superior light transmittance and evenly distrusted glow without dead band make these floor mats excellent options for car interior lighting. Being fully sealed with protective film does not deter the mats from Aoonu Auto offering unmatched luminous flux when it is dark.