La Voiture Noire in Bugatti, English literal translation means a black car, but I believe that you will be shocked by its price and charm after seeing this "black car"" which with a sleek and handsome appearance.
This limited edition Bugatti's design is inspired by the Bugatti Type 57 SC Atlantic. It is reported that the release of La Voiture Noire was in memory of the 110th anniversary of Bugatti. The slender body, sharp and streamlined front, shows people that it is synonymous with speed and black.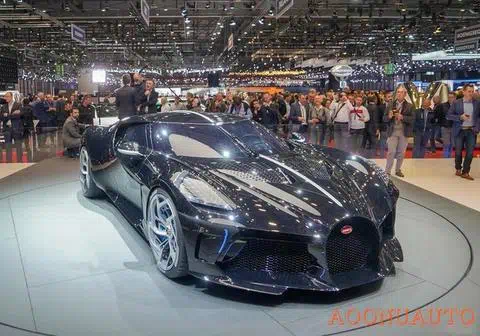 The Exaggerated and uninhibited front grille, rims' shape with a complex diamond-like structure, it is distinguished by its distinctiveness. There is almost no extra decoration on the entire side of the car body, and the overall feeling is extremely strong, almost a whole streamlined.
Under the outline of the side arc small side window, La Voiture Noire has added a sense of elegance and sportiness that belongs to Bugatti while maintaining the personality. The whole car looks like a warship or a fighter ready to take off.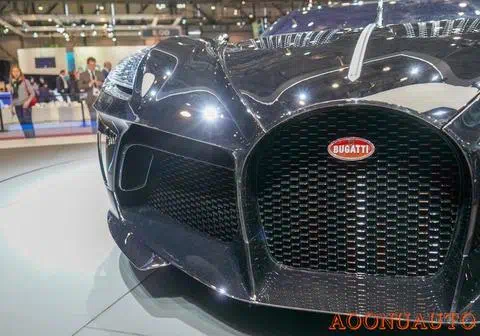 The exaggerated long-line curved taillights and the visual sensation of the explosion caused by the six-out exhaust give a feeling of aggressiveness. As if to say that I am the "spokesperson" of speed and beauty.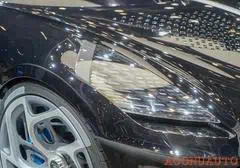 The La Voiture Noire is powered by an 8.0L W16 engine with a maximum power of 1,500 hp and an ultimate peak torque of 1600 N*m. Performance can be almost described as a "monster".
It is reported that the car was customized by Ferdinand Piech, the former chairman of the Volkswagen Group, at a price of 1,100 euros. However, according to the news, C Ronaldo said that he is also very interested in this car. As a luxury car collector, C Ronaldo has a large number of luxury cars. Maybe in the 2021 official delivery, C Ronaldo can also have his own "black Car".