The article talks about the LED lights which have made a special place of their own in the automobile industry. The lights are gorgeous looking and come with total DIY installation and the results are worth the effort. The LED underbody lights are a great illustration of style, fashion, and class, this beautiful amalgamation comes power-packed with a noticeable glow under your car. AoonuAuto is the one car accessories online store that makes millions of life easy and fun with the presence of a superior range of car supportive.
Let's explore a bit about this wonderful accessory
The most striking features are the manifestation of wonderful 8 new colors red, green, blue, white, yellow, cyan, purple, and orange. These unique and bright colors present in LEDs add a modern look and let your car achieve the most outstanding look.
The first version is an RFF remote control system and the other one is APP controlled. However, both have many modes which can be exercised, right from monochrome to music controls. These LED underbody lights are a sight to watch when they work during the night.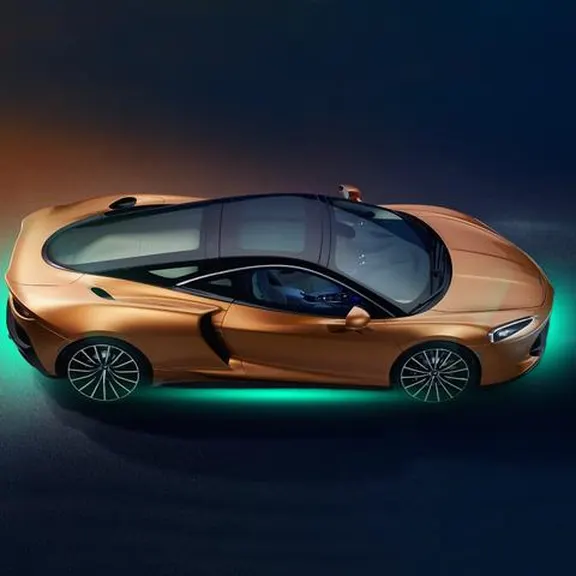 The installation guide to these unique and colorful underbody lights:
There are two models YZ-020 and YZ-021 that are available in two different wire sizes (which can be chosen according to the requirement of the user.)
The installation package comes with 1 cigarette lighter interface which can be connected to the original power of the car without causing any destruction or damage. The interface is so modern, unique and handy to be upgraded.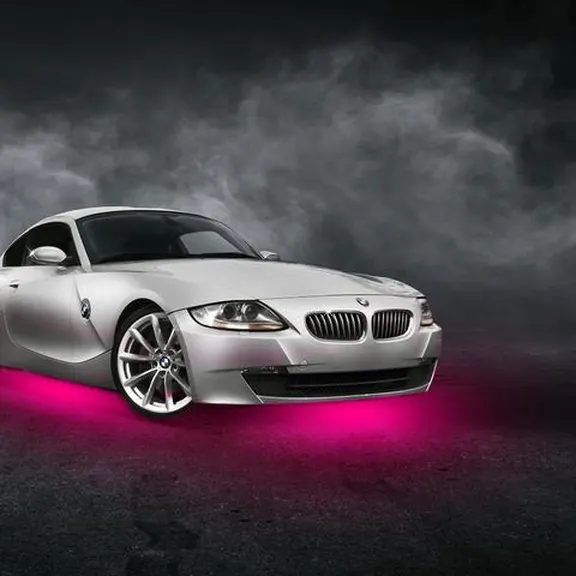 You won't require any separate wire connectors because the wires will come with respective wire connectors which will have to be connected to the respective negative and positive.
This process is an absolute DIY if you love devoting some time to your vehicle on a weekend to upgrade your car with a car under glow kit.
The music sensor has to be turned on and has to be placed near the speaker for a perfect musical rhythm, without any drilling or destruction of the original power.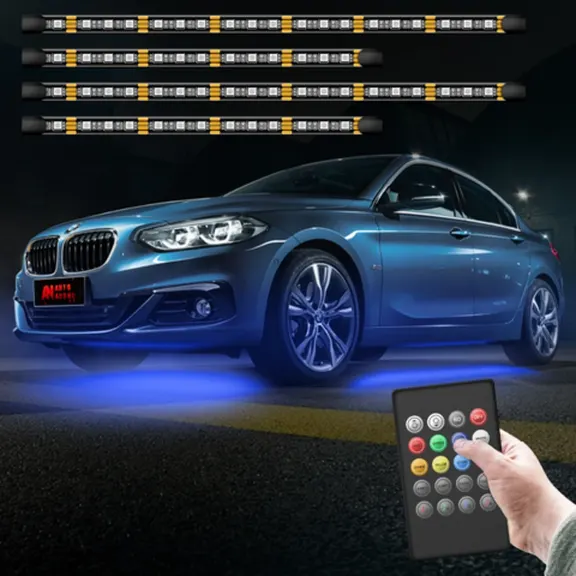 Why does your car need this installation?
LED underbody lights reveal that happening, enthusiastic and adventurous side of your personality. If you are that high-spirited kind who likes to party while driving off on a road trip, then this one is made for you.
Even if you like to drive in solitude with your beloved for a romantic drive, then certainly this under glow accessory will create magic by setting your mood right.
Also, these lights are the perfect safety measures that will make every driver feel equipped and all geared up while driving because these lights will set apart your car from the rest making it noticeable by all other vehicles on the roads.
The LED lights for cars are unique and stylish accessories that set your car stand out from the herd and mark a strong presence of its own on the roads. These lights will be really appreciated by bigger and speeding vehicles and will all the chances of road mishaps which generally occur at a higher rate during the night hours.