Decorating your car might seem like an extravagant idea especially if you are strict on a budget, but when those decorative accessories can make way for convenience, why not give them a shot? Aoonu Auto has something for every car and its owner, be it a premium brand like Mercedes-Benz or a sturdier vehicle like the Jeep Wrangler. From work lights to LED accent lights, third brake lights to daytime running lights, there is an array of car lighting kits that will prove to be helpful while driving or traveling in a car. To help you get started, here are five lights that will not only add a style quotient but also help in driving safely –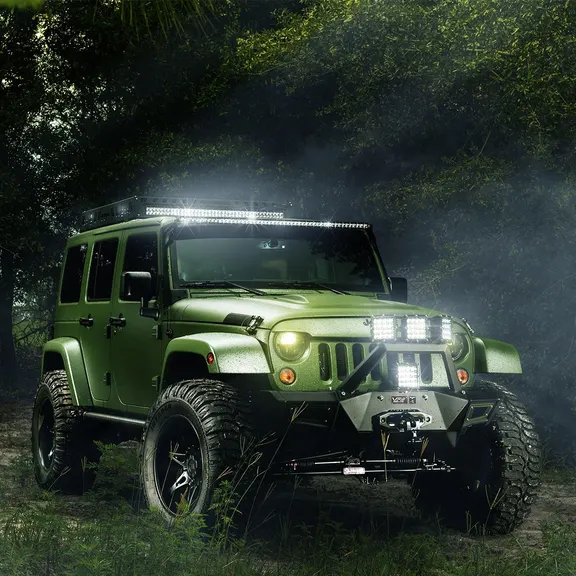 Fog Lights Below Headlights To Increase Visibility
Whether driving off-road or in urban jungle, the fog lights can be your perfect companion to enhance visibility when the weather is undesirable or it is dark around. It is better to go with the LED fog lights having white or yellow halo rings with smoke lens as the rings add to the curb appeal and can be customized to blink when turn signal is on or ignition is started, like a DRL.  Powder-coated die-cast aluminum housing of these lights ensures waterproofing with IP65 rating while the shockproof solid-state design guarantees a service life of nearly 30000 hours.   
Tailgate Light To Add Style On Rear Side
While lessening the chance of rear-end accidents, the taillights will add a stunningly bright illumination to Jeep Wrangler and other vehicles while having multifunctional effects of turn signals, driving lights, rake lights and rear lights. The LED tailgate lights with transparent PMMA lens and waterproof ABS housing are shockproof just like the multicolor truck light bars and million-color tailgate light bars that have no radiation or pollution and can be installed by sticking the 3M adhesive.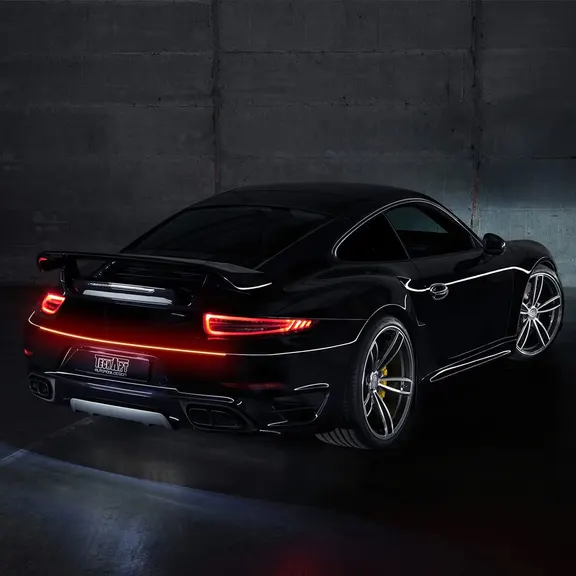 Underbody Light For Lightening Below The Car
There are Bluetooth-controlled double row rock lights and phone app-controlled flush lights for wheels in four and eight pod variants that are shockproof, dustproof, waterproof and non-detachable while highlighting the wheels. The remote-control underbody light bars from Aoonu Auto have eight monochrome modes with four light switching effects, four music modes, two dual and two fade modes. The LED underbody lights with 210 custom color modes can be one of the best choices for flexibility.
Door Sill Lights For Highlighting The Door
Available in many brand-specific and custom variants, the door sill lights of different colors are made of Japanese acrylic for anti-corrosive properties along with waterproofing and wear and tear resistance. These LED door sill lights helps in getting inside and outside the car safely while showcasing the glow-in-dark logo and name of the car or that of your preference.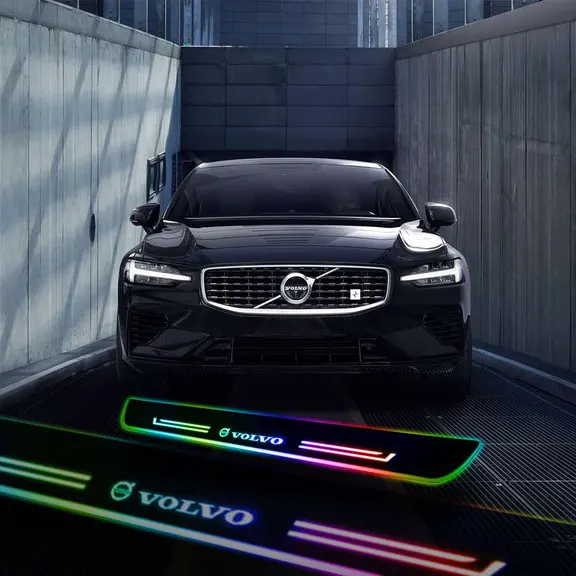 Accent Kit To Get A Dreamy Ambience Inside And Outside
The multicolor light bars installed along the exterior door frame in 15 different modes like flashing, scroll and streamer will glow in eight monochrome colors like ice-blue, blue, green, red, purple, pink, white and yellow. Available in red, white, blue and green, the angle wing accent lights will switch colors and stretch outwards in a welcoming way. The million color single and double-sided wheel lights are controlled by phone app for desirable effects.
Apart from these, the multicolor fiber optic accents in eight monochrome modes, four music modes, two multicolor flashing and two multicolor breathing modes will perfectly highlight the car interior. Also notable are the general, intermediate, super and premium starlight accent lights for the red, blue, purple, green, yellow, white and ice-blue starry sky effects.