The article talks about the five crucial facts which one should know about the exterior accent lighting i.e. turn signal lights which is a special feature of Daytime lights. This elaborates on its significance and purpose here.
The accented way of lighting is fun trendy, stylish, appealing and overwhelming in itself. It adds a unique charm to your four-wheeled beauty and makes you look outstanding, the special lighting's make your car look unique and remind you of your choice every time you step inside. It also depends on the quality of the products you are buying and using, as there are many duplicate or cheap products with low-performance factor, easily available in the market.
However, AoonuAuto sets a benchmark of quality and in its special feature of a turn signal light bulb (available for Jeep, Mazda, Suzuki, and many more major brands) in its DRL, which makes your car's presence obvious during the day and night time. Let's find out the five important facts about them:
 Plush Looking Accessory for Confident Drive
Unlike general accessories that are available at every nook and corner of the place these days, the plush accessories by AoonuAuto haven't lagged behind to set a mark.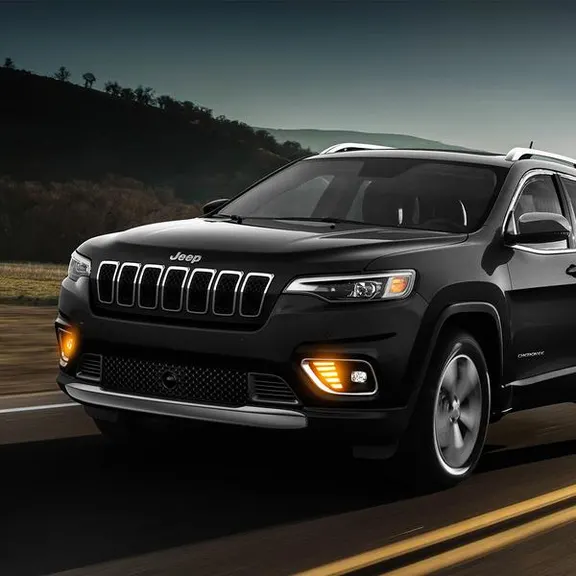 This Auxiliary looks chic and plush, as it shines exquisitely there on the front of your car, giving it a great appearance.
The Brilliant Colored LED lighting for a Carefree ride
The beautiful designing of these lights powered with intelligent engineering in setting its color combination is worth an installation for your car.
During the running of the car, the signal lights remain white and turn into a gorgeous bright amber turn signal while making a left or right. Therefore, making a deadly combination of lights that enhances the beauty of your car.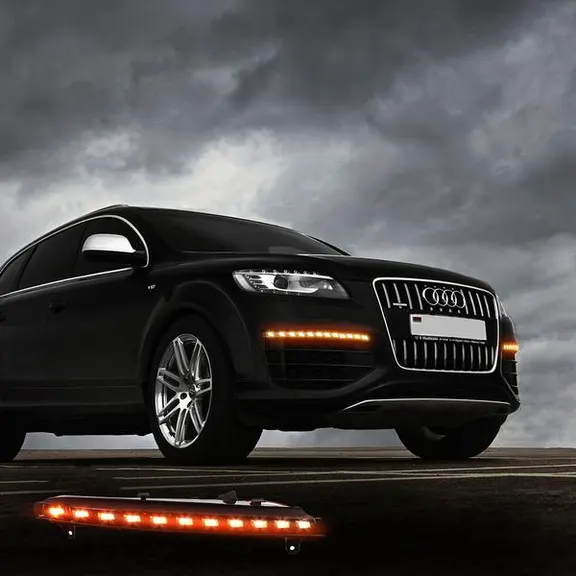 The super-bright LEDs (beaded pattern grouped together) prove to be more luminous than incandescent bulbs. Thus, having a higher luminous efficacy which is a sight to watch and experience.The long-lasting nature of the LED Daylight Lamps
The LED s has an average lifespan of 50000 to 75000 hours, in fact, making it last till the total life of your vehicle. Doesn't that seem to be an asset you would invest in?
This factor surely makes the decision to invest in LEDs accent lighting a great one because this luxurious LED turn signal light runs for the complete age of your car, without making you apprehensive about its failure.Environmental Friendly lights by AoonuAuto
These lights are waterproof certified IP 67 in nature and thus prove to be high-quality lights that can brave these severe weather conditions like fog, snow, torrential rains, etc without failing.
Bring safety to your vehicle on the road
Owning this ancillary by AoonuAuto can be a great decision to make because it not just beautifies your car but also brings heaps of safety to your life.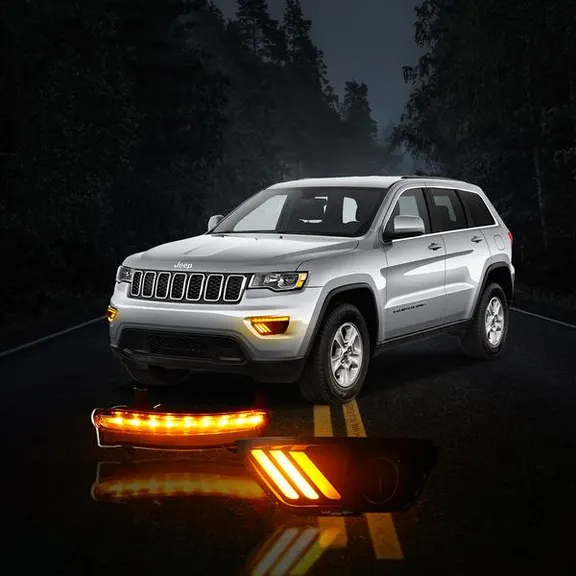 The turn signal lights in the DRLs help the animals and pedestrians to decide when to cross the road. During the day also, it can be difficult to locate moving cars, as they can camouflage with the surroundings, so turn signal light lamp will come to rescue.
These lights are normally also appreciated by truck drivers because they manage the speed, looking behind in the rear-view being cautioned about the size of the vehicle coming after them.
With the above information, it is pretty much clear about the unknown facts related to turning signal light. We hope a few interesting things you came to know across. There are many reputed brands available online/offline but AoonuAuto products are something you can't ignore with the high-quality build material which ensures a long-lasting performance no matter what- in any climatic conditions or any extreme conditions.