If someone had told you about car floor mats that glow in the dark about ten years ago, would you believe that person? Floor mats were and unfortunately, still are among the most ignored accessories for the vehicles because none really cares about how the floor looks as long as you can sit properly. However, when it comes to car wash, the mats are something that gives you headaches, isn't it? If you though having lights for floor mats were funny or illogical or unnecessary, check out the LED floor mats from Aoonuauto that have the stylish looks, sturdy buildup and offer unmatched convenience for the car journey that you have missed with old mats.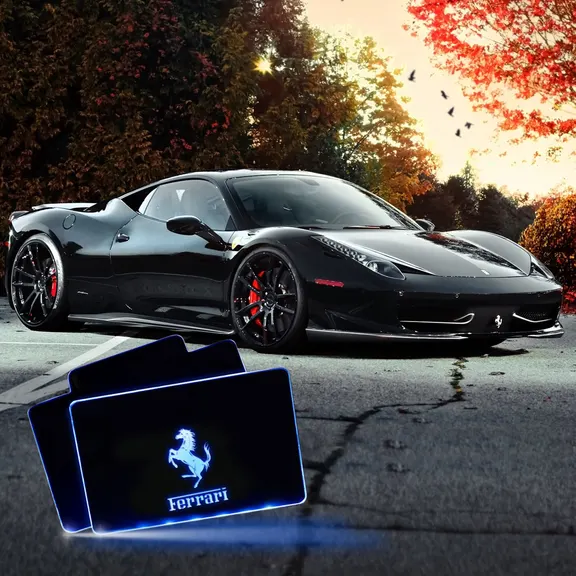 Various Colors And Color Modes To Try
When you are considering LED Floor mats, a simple dim glow will not suffice and therefore, you will have eight different monochrome lighting colors to try, such as red, orange, yellow, cyan, blue, green, purple and white. These lights can be chosen to match the overall interior color and upholstery of the car, or you can have a contrasting color to have that dynamic look.
Settling for solid color mode is undoubtedly fine and stylish, however, for a twist, you can go for jump modes of three colors or seven colors, breath mode of three colors, switch-over mode for seven colors and music sensor modes for four colors. Therefore, you will get to watch the colors changing according to musical rhythm, flash or change readily beneath your feet and have a cheerful vibe while traveling.
Easy Maintenance With Durability
The car interior accessories from unreliable sources often start to malfunction prematurely, but with Aoonuauto, you can be assured of the quality of the LEDs and the mats made of superior PMMA acrylic. While the LEDs have high brightness to lighten up the floor space, the mats have IP67 rating that makes these waterproof and easy to clean.
Unlike factory mats, these OEM mats equipped with ambient light will add covering to the existing floor mats. You do not have to worry for fitting as these are created with fixed measurement 38cm length and 24-26cm width, therefore, both the mats for front seats and back seats are compatible for universal vehicles, be it SUV or jeep, truck or van.
The mats have dustproofing and rustproofing features while being free from scratches and will not break easily. What is better, you get the RF remote control to adjust the light and effect of multiple mats simultaneously that makes way for easy operation.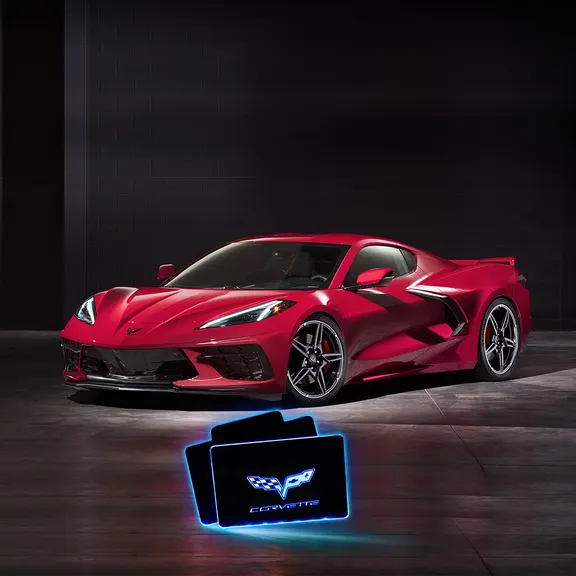 Customization Available Along With Brand-Specific Designs
These floor mats with LED lights are created with brand-specific design for about 99% models, for example, Cadillac, Acura, Corvette, Chevrolet, Ford, Volkswagen, Toyota, Audi etc. With the brand name and logo perfectly laser-carved, anyone entering the car will know about the brand and model name of the vehicle.
Now, even if you do not show-off the brand, Aoonuauto gives you the opportunity to choose your preferred pattern, text, image or words such as your name, company or store logo, any universal symbol or quote and so on. Once you have chosen, the car model, year of release and maker name should also be provided for a custom measurement and Aoonuauto will make sure that you have your customized floor mat.
Apart from these, the mats have universal installation with cigarette light plug so that you can have a non-destructive floor mat installation. The 3M adhesive also makes sure that the mat is never misplaced or slides from the place.