Before the arrival of headlights with LED systems, came lights like halogen headlights, xenon headlights, projector lights that are still quite famous and ubiquitous. Getting into the most trendy and contemporary accessories, you can style your car with the best LED headlight bulbs that Aoonuauto has. The brand strives to provide its customers with the best of car accessories carefully picked from the selected suppliers.
However, before closing the deal, you should always look at the kind of headlights your car comes with. In case it doesn't come with LED headlights then it is the time to upgrade your choice and switch to one. Well, let's identify various physical attributes of LED headlight bulbs to know which one to choose for your car: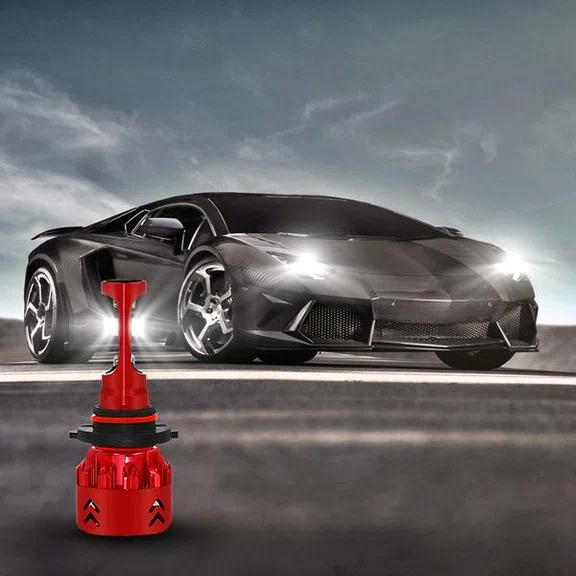 Choose the headlights which come in variable color temperature and beam range
These types of car headlight bulbs are great quality products that have voltage as 9V to 36 V is suitable for cars, trucks, SUV and RV xenon headlights.
If you buy from Aoonuauto, these excellent quality auxiliaries come in 60 W (pair) and 30 W bulbs having amazingly high luminous efficacy flux of 7600LM/pair and 3800LM/bulb respectively.
Make sure that the lights are made with 6000K color temperature and have a considerably long range accounting to 200 m when switched on. It will sharpen the visibility level if you plan on a night drive, rest assured you will have a much safer journey than all times.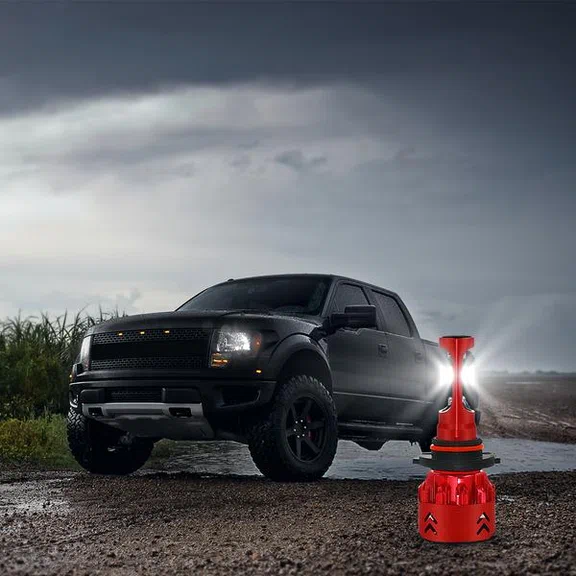 LED s have the brightest concentration on the road than other types of light
Surely, a superior quality headlight should be a mix of aviation aluminum and military-grade fan that has high luminous efficacy flux which makes these car headlight bulbs toperform so well.
LED headlights to come with small lamp beads that are imported and have 75% increased concentration than the rest of the headlights, which will further add a chic and plush look adding a social and brand value to your existing vehicle.
They can increase EMC non-polar resistance and showcase anti-interference ability that will prove to be highly beneficial as you take your car for night drives.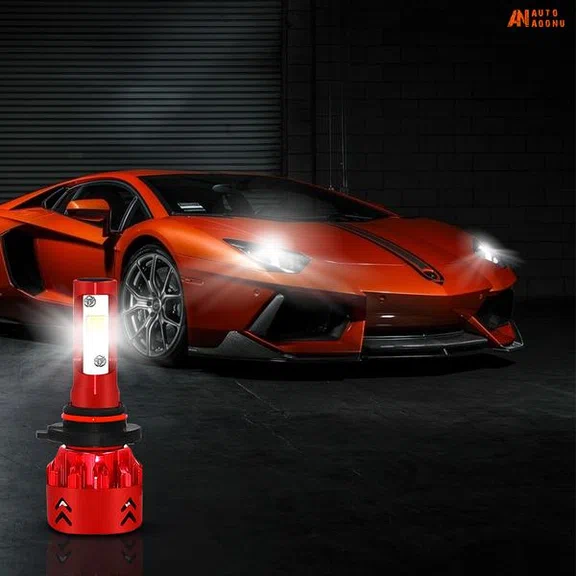 LED headlights will vent out all the heat thus minimizing all risks of damage
These lights come with a balance of high energy output of lights with the lowest possible heat absorption and proper ventilation.
It is possible because of an integrated heat sink and cooling fan, which makes sure to balance out the energy created because of the long usage of headlights.
Even during the days that have moisture in the air, you can rest assured that water absorption will not take place in the headlights. This feature creates a perfect outlet for moisture too, making it a reliable accessory.
There are major variants that you can try and upgrade your cars from Aoonuauto like H7, MINI 6 and H7 LED headlight bulbs which come packed with short-circuit protection and adjustable beam powers as per your requirement.
Thus, it can be said that these are some crucial and significant features one should know and look for, before making a purchase. Moreover, these headlight options by Aoonuauto can become yours at such a reasonable price which is surely a bargain if you make this choice keeping in mind these quality points of the products.