The beauty is something that is reflected through your eyes. It brings shine and sense of satisfaction in your eyes. It is not the external beauty that always matters. One should give the same importance to internal beauty, which is most of the times not visible. The case is similar in automobiles. Everybody appreciates the external prettiness of the car, but nobody cares or even pays attention towards its internal beauty. There are so many things that contribute to this internal beauty. These objects vary from interior lights, seats, steering wheel and floor mats. People mostly wonder how floor mats can contribute in enhancing the external splendor of any automobile. Let's understand how the led floor mats and car liners are significant for car interior.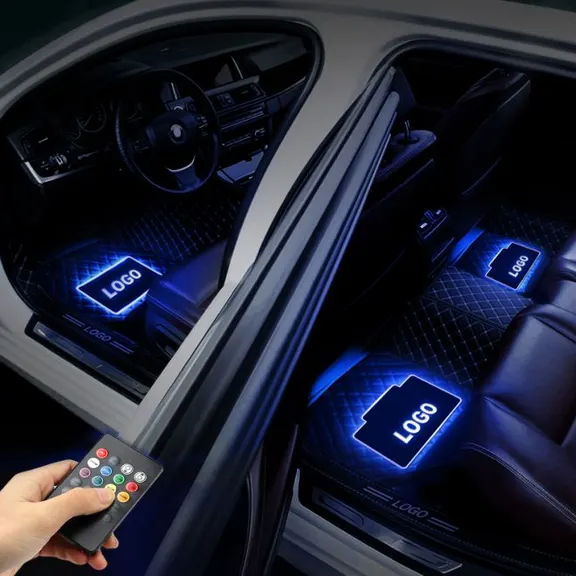 LED Car Mats are perfect car interior, Offering you an exotic and romantic atmosphere. Perfect enhancements not only to upgrade your car, but also to increase the safety of driving during the day and night. These mats are considered as an imperative car accessory that does not come with the car. There are 8 colors and 4 lighting modes you can change by a remote control. Sound sensing modes that the lights flashed with the rhythm of the music. The light of the LED floor mats are even and soft. Creating a romantic lighting atmosphere , let the car interior more gorgeous and hyun-cool. Make your driving journey enjoyable.
• Durability
• Odor Release
• Performance at various heat levels
• Anti-slip bottom side
• A heel pad for added safety
• Wear and tear proof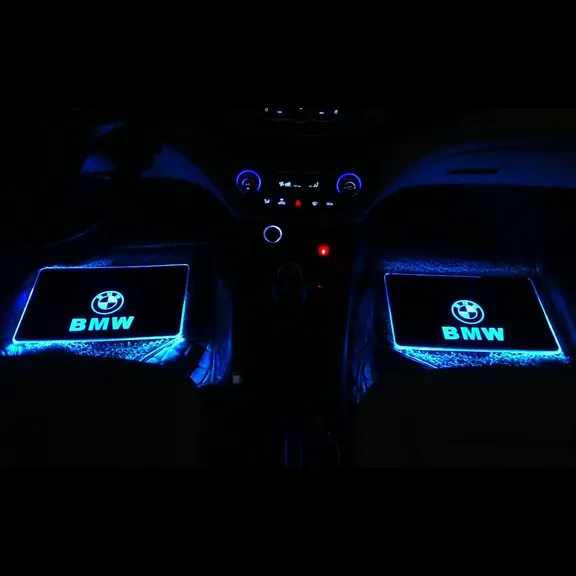 Good indoor lights not just light up your car, Soft light also provide the comfortable driving experience to dirver, so the drive at night is not only safe, but also more comfortable.High quality RGB LED car floor mats, PVC Rubber Material, waterproof, Wireless IR control, change the color as you wish. It can be easily installed in the car. anti-collision, anti-corrosion, the best led lights for cars interior, fits all Cars SUV vans trucks.
You don't even need the wiring. the product include enough wire ,First plugged into car cigarette lighter or usb , then peel the back 3M double-sided tape, paste the car floor mats on the car floor,Bury the wire in the bottom of the mat and you can't see the wire.Simple design for you to decorate your car a beautiful, exotic and romantic interior.
One will find universal and custom fit mat options where the universal mats can fit into multiple cars. On the other hand, custom fit mats are specifically designed for a car brand and model. The features and specifications of these mats remain the same.
These mats are:
• Waterproof
• Mould and mildew resistant
• Stain and fade resistant
• Long-lasting grade of carpet
• Come up non-skid rubber backing
• Easy to customize in the way you want with different custom selection options
• Available in sets of 2 front or 4 front and rear mats
• Accessible with Greek Lettering styles
• Obtainable with the monogram of your initials, name or favorite saying