● The origin and establishment of SEAT (1940-1950)
 Starting from parts and components, gradually turning to "OEM" for Fiat
Speaking of SEAT's origin can be traced back to June 1940, when the Spanish private bank "Banco Sabadell" financed some Spanish heavy industry companies (including foundry, shipbuilding, heavy metal and other industries), and established "Sociedad Ibérica de Automóviles de Turismo" (SIAT) group, which is the predecessor company of SEAT, was regarded as Spain's largest auto parts manufacturer at that time. The initial purpose of SIAT was to become a completely private engine company. However, after Spanish national industrial center Nacional de Industria (INI) took over the SIAT Group and became a state-owned enterprise in 1942, SIAT's development goals have changed. It no longer targets the production of auto parts, and SIAT wants to developed into a car brand company that can independently produce and manufacture car and can represent the Spanish.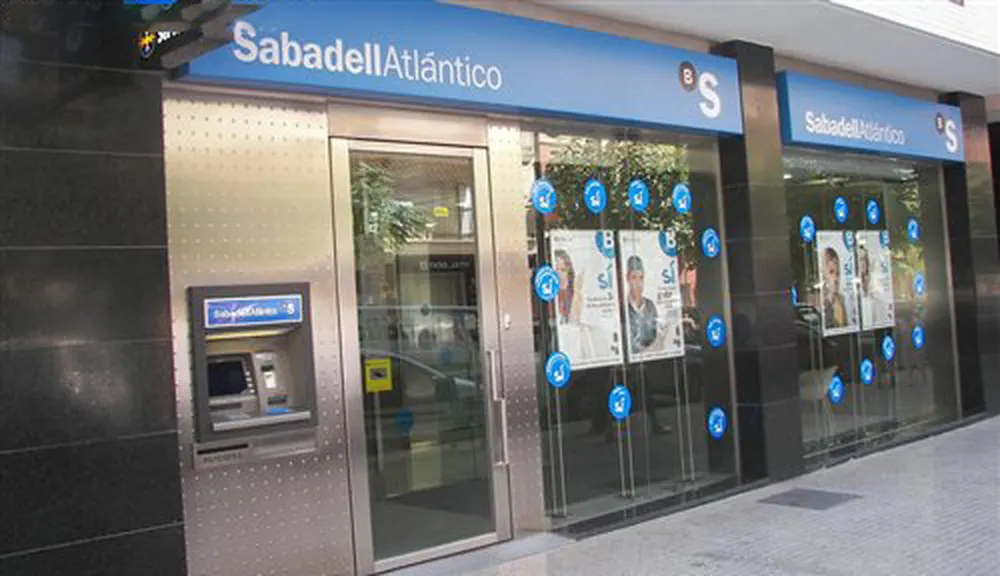 Although this goal is very ambitious, due to the lack of technology in the automobile industry in Spain at that time, it began to invite foreign automakers to cooperate, and strive to produce its own independent car brand as soon as possible. In the bidding meeting at that time, Volkswagen and Fiat brands performed the most active. Although the Second World War had broken out at that time, which affected the development of some bids, SEAT eventually signed an alliance with Fiat in 1948. Fiat provides the technology and models, while the car is produced by SEAT in Spain.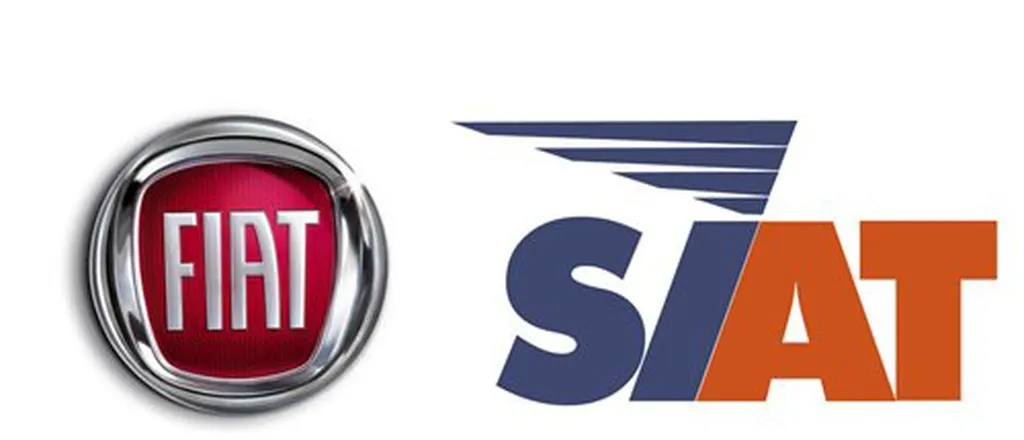 In 1950, after the end of World War II, the INI Group costed 600 million pesetas (the currency used in Spain before the introduction of the euro in 2002, 600 million pesetas is equivalent to 3.6 million euros today) and established "Sociedad Eapanola de Automoviles de Turismo S.A" company in Barcelona, which is today's SEAT Motor Company. The establishment of the company also marked the real beginning of the Spanish automobile industry. Under the protection of nationalization, SEAT played an important role in the development of Spain's industrialization and led the development of the entire Spanish automobile industry.
● The initial development of SEAT Automobile: the "OEM" era (1953-1975)
Achieve success on the road of "OEM"
In 1953, after the establishment of SEAT company, the first SEAT 1400 model was launched, which was provided by Fiat and produced by SEAT. The design of this model is completely consistent with Fiat except for the logo of "SEAT". The wheelbase of this model is 2650 mm. It is equipped with a 1.4L in-line 4-cylinder engine, with a maximum power of 44 horsepower and a maximum speed of 116 km / h. In the next 10 years, SEAT also upgraded this model and launched the SEAT 1400A, 1400B and 1400C respectively.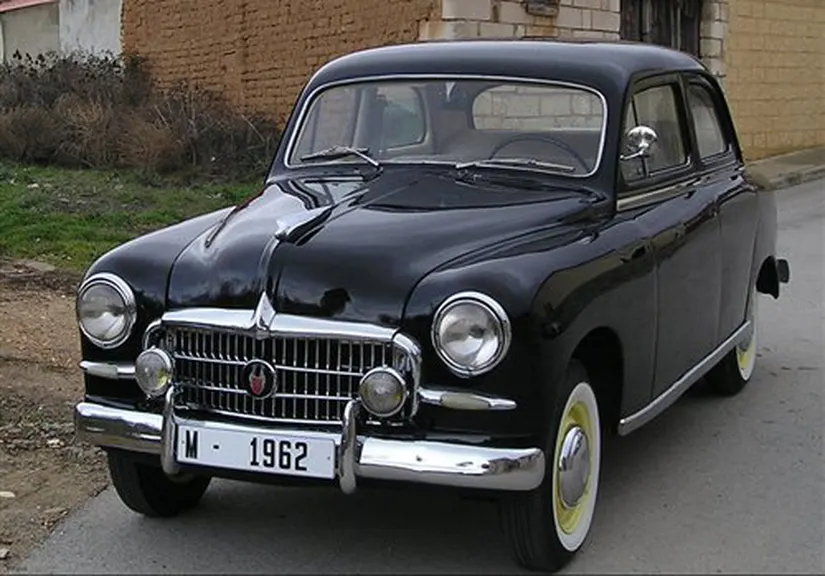 With the launch of the first model, the SEAT car brand began to gradually occupy the Spanish car market, and in the next 20 years, SEAT has been using the "OEM" production model (Fiat cars with SEAT logo) has successively launched SEAT 600, SEAT 1500 (successor model of 1400), 800, 850 (sports car), 124, 1430, 131, 132 (successor model of 1500), 133,etc. Among them, the SEAT 600 is a mini car, the SEAT 800 is a four-door extended version of the 600. The successor of SEAT 800 is the SEAT 133. The SEAT 1430 is a front-engine rear-drive compact car, and its successor is the SEAT 131.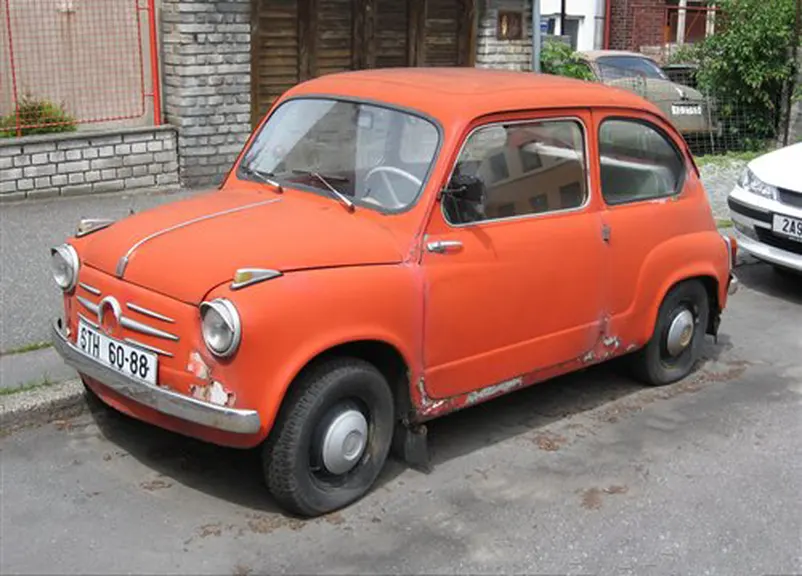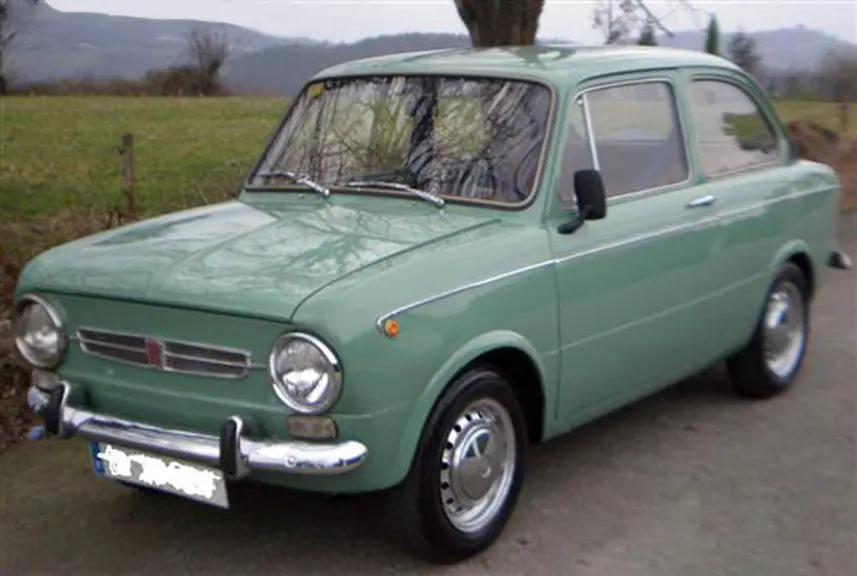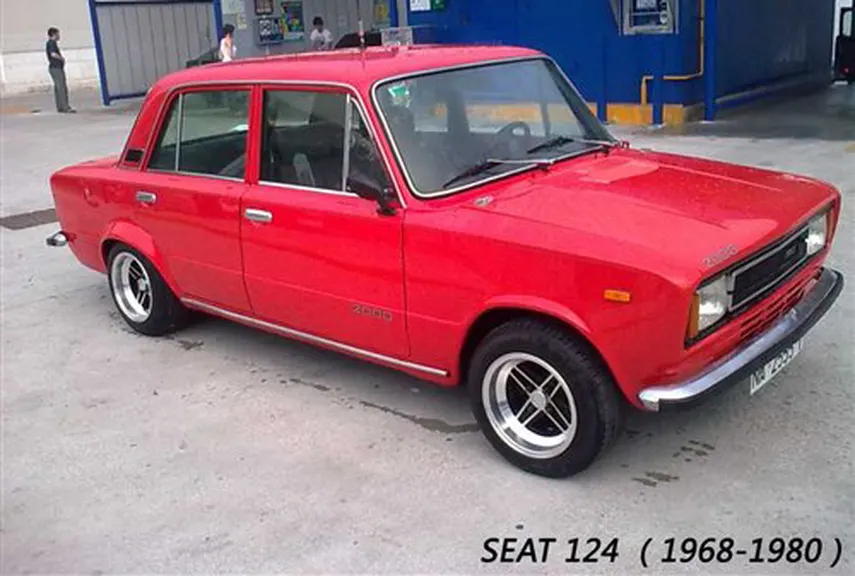 In the process of "OEM" production of SEAT cars, it is worth mentioning that in 1965, SEAT exported 1,500 cars to Colombia by air for the first time. It was mainly sold by Fiat Motors' sales channels. Due to the good understanding and cooperation between the two sides, SEAT automobile made a good export performance during the cooperation with Fiat, and in 1974, it set up a foreign market sales of 360,000 vehicles, and its production in that year has exceeded 2 million vehicles.
● Started independent research and development and broke up with Fiat (1975-1980)
 The oil crisis was the main cause, and finally broke up with Fiat
In 1975, SEAT officially launched the Martorell Technology Center. The company stated that the original intention of setting up the center was to enable SEAT's production and development processes to be completed in Spain. In that year, the center launched its first production – SEAT 1200 car. This model is a 2-door 4-seater coupe, equipped with a 1.2L four-cylinder engine (originally on the 124, improved on the 1200 model), with a maximum power of 67 horsepower (49 kilowatts). Paired with it is a 4-speed manual gearbox with a top speed of 157 km/h. In 1977, SEAT also installed a 1.4L engine with a maximum power of 77 horsepower (57 kilowatts). The birth of this model announced that SEAT has stepped out of the era of complete "OEM", but in a period after the launch of this model, SEAT did not launch other independently developed and produced models.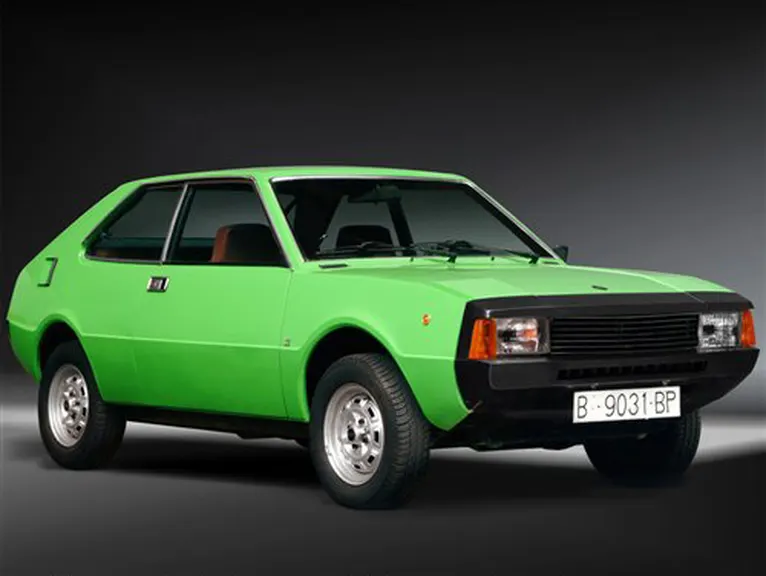 In the late 1970s, due to the impact of the oil crisis in the European market at that time, SEAT's market share fell from the previous highest 60% to 33%. Therefore, the Spanish government hoped that Fiat would inject funds for SEAT to survive the crisis. However, FIAT was also in a difficult situation at the time, so it failed to agree to the Spanish official demand. In 1980, the friendly relationship between Fiat and SEAT was cracked. At that time, Fiat stopped buying Fiat models produced by SEAT for export. As a result, SEAT's export volume dropped to 200,000 units, resulting in a loss of more than 20 billion pesos (equivalent to 3.4 billion euros).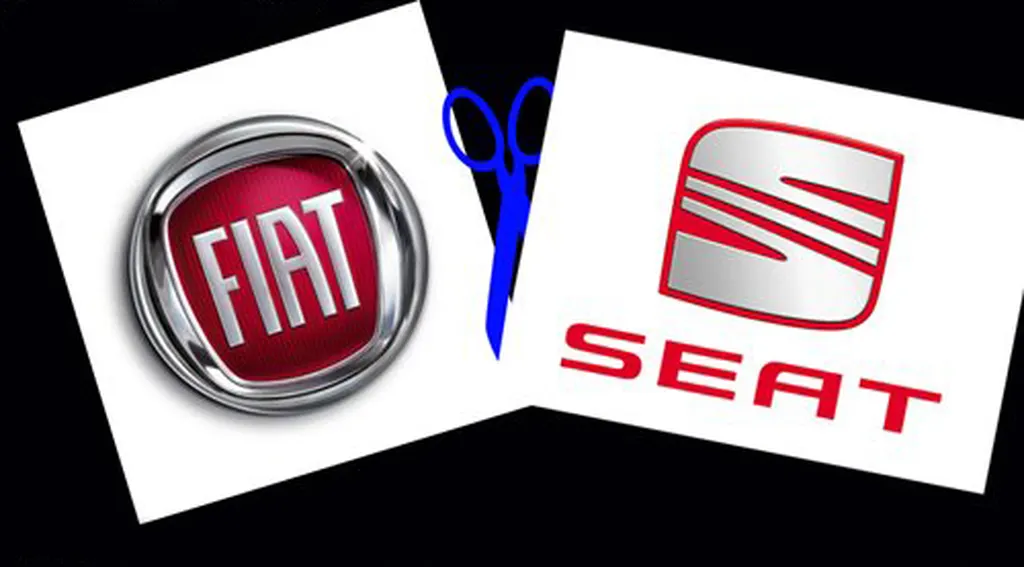 Faced with such a bad situation, SEAT Auto decided to take legal action against Fiat and demand compensation for breach of contract. After more than a year of litigation, the Supreme Court of Paris ruled that Fiat sold its shares of SEAT to the Spanish National Industrial Group (INI) at a nominal price. SEAT Auto has the right to continue to produce Fiat's original authorized car models, and can export or sell it on its own. Fiat should purchase its Fiat models from SEAT in 1981. In terms of quantity, 10,000 vehicles were purchased in 1982 and 1983 respectively; 50,000 Fiat Panda vehicles were purchased in 1984 and 1985 respectively.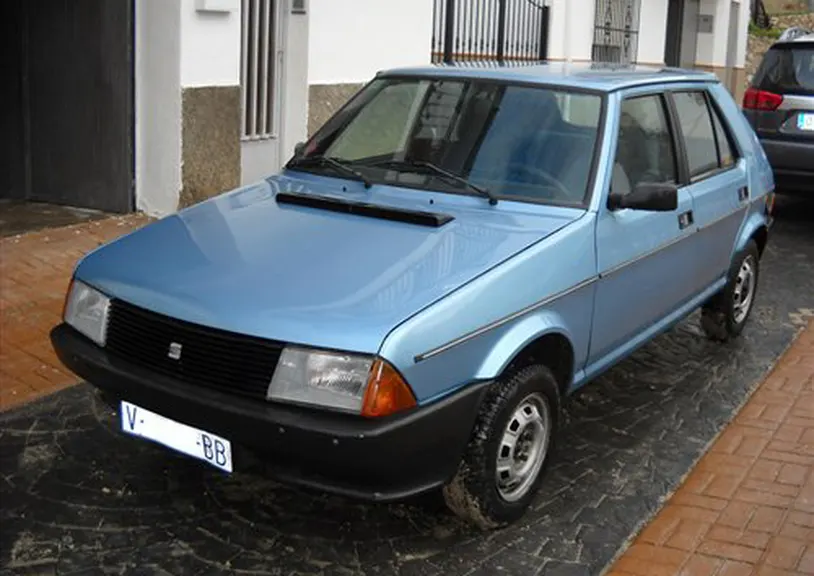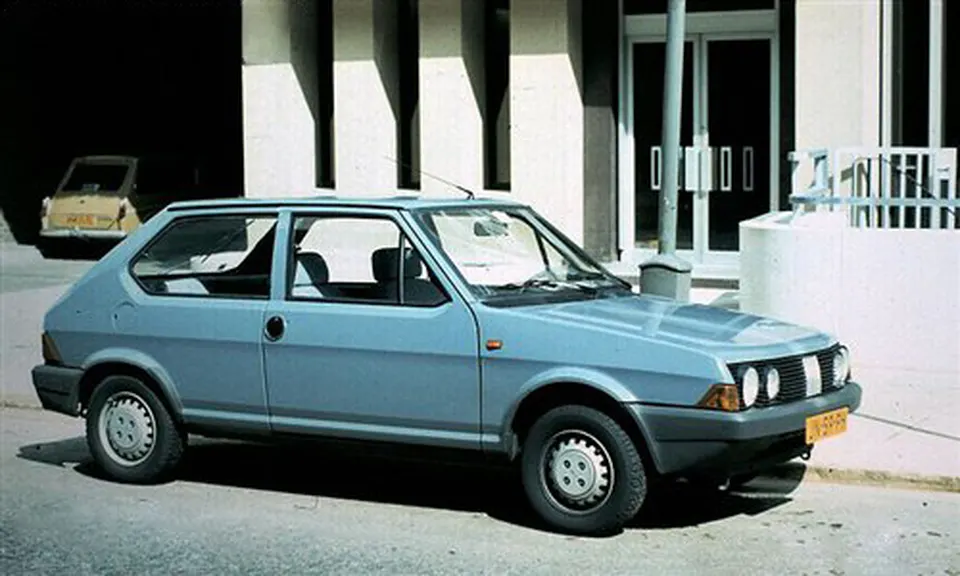 After Volkswagen took over SEAT in 1982, there was actually an episode. At that time, SEAT launched its first model – SEAT Ronda after entering the Volkswagen. This was also SEAT's first model to be replaced with brand-new "S" logo. However, Fiat believed that this model was too similar to Fiat Ritmo, so Fiat took it to court, but Fiat still lost.
● Volkswagen-SEAT era (1983-present)
 Under the leadership of the Volkswagen, it gradually tends to the direction of sports development
After SEAT and Fiat ended their alliance in 1981, SEAT began to look for other cooperative enterprises. At that time, Toyota, Nissan, Mitsubishi and Volkswagen all had a strong interest in cooperation. Finally, SEAT chose Volkswagen, which is known for its car-making technology and quality. From September 30, 1982, SEAT began to formally produce and sell Volkswagen's Passat, Santana and Polo models. At the same time, models such as the SEAT Panda and Fura based on Fiat's technology were produced until 1986.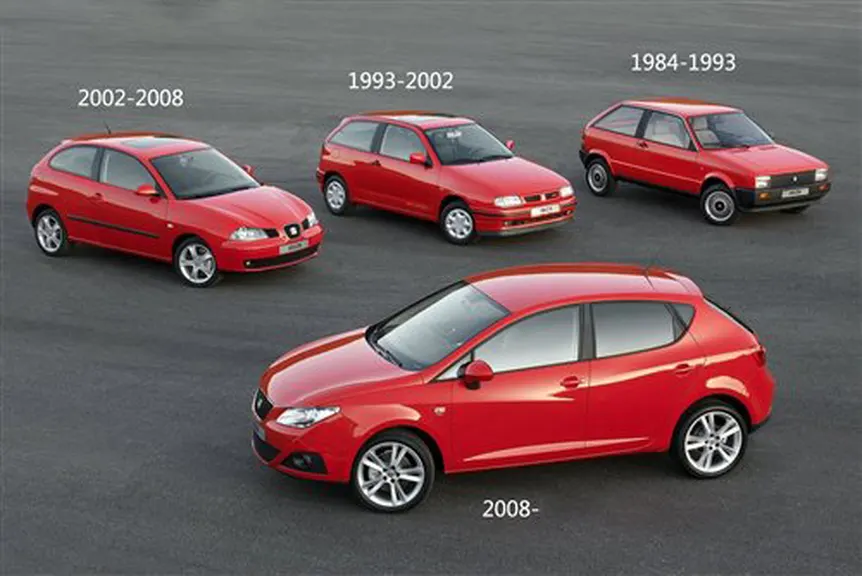 In 1983, the first SEAT car with the "S" emblem successfully landed in the Netherlands, officially opening the prelude of overseas sales. At the Paris Motor Show in 1984, SEAT launched the Ibiza model entirely made in Spain. It was designed based on Ronda. It has three-door and five-door hatchback models. What is most worth mentioning is that its engine is an OTOT inline four-cylinder 1.5L engine designed by Porsche, with a maximum power of 86 horsepower (63 kilowatts). At the same time, it has also launched 0.9L, 1.2L, 1.5T, 1.7L and 1.7L diesel and other different power models for different markets. The first generation of Ibiza has been produced until 1993. During this period, Ibiza sold a total of 1.34 million units. Such sales show that SEAT has truly obtained its own success.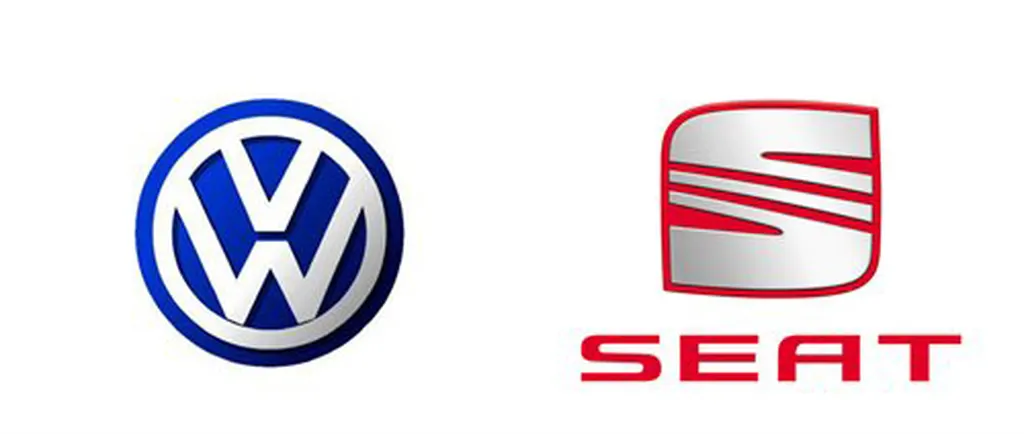 In the process of cooperation with Volkswagen afterwards, whether establishing its own marketing network or independently developing new products, Volkswagen does not intervene, and it also provides all kinds of modern concepts and technical assistance. It laid the opportunity and foundation for SEAT to move towards international development. SEAT not only bravely emerged from the shadow of frustration, but also successfully shaped the reputation and image of its own brand.
By June 18, 1986, based on the happy cooperation between the two sides, SEAT Automotive President J.A.Diaz Alvarez and Volkswagen (VW/AUDI AG) President Carl Hahn signed a contract in Geneva. The content is that Volkswagen bought 51% of the equity of SEAT Automotive. On December 23 of the same year, another 24% of the equity was purchased, and in 1990, Volkswagen acquired the entire equity of SEAT.
In 1990, when Volkswagen acquired all of SEAT's shares, the initiator and supporter of SEAT Motors, the Spanish National Industrial Center (INI), received a commitment from the Volkswagen Group. In addition to the unreserved technology transfer, the two sides agreed for several years after the contract, it still retains SEAT's status in equity, that is to say, in terms of form, SEAT still has its autonomy. It will expand its sales network all over the world as the third brand of the Volkswagen Group.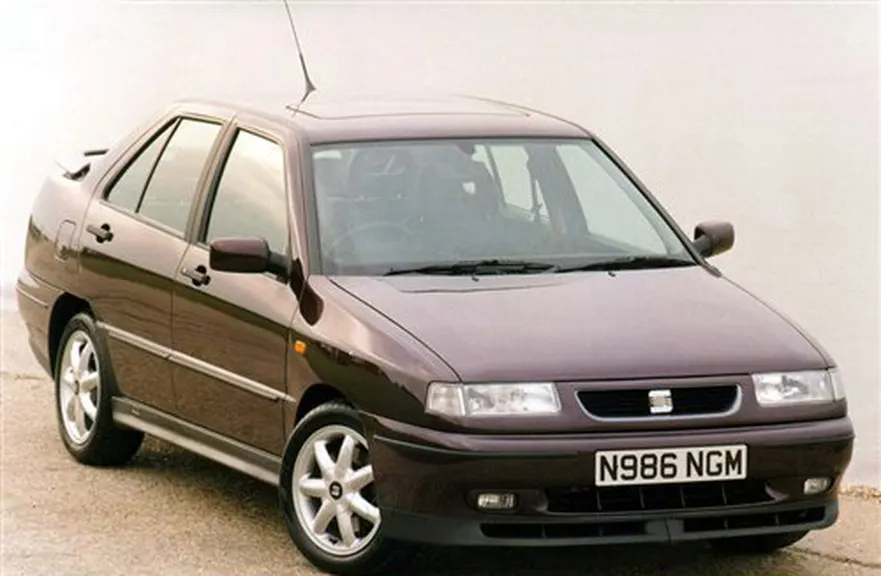 After joining the Volkswagen Group, SEAT tried to make progress. First, it launched the new flagship Toledo model, which shares the engine and chassis with Volkswagen Jetta (it should be noted that the first generation of Toledo only adopted Jetta's engine and chassis technology, not produced on the same production line, and the Toledo production line purchased by Chery later was the original Fiat production line). And then in 1992, a powerful concept car Concepto T was developed. These models combined the essence of technology and craftsmanship in Spain, Germany and Italy, which really surprised people at the time. In addition, the second-generation of Ibiza also began production in 1993.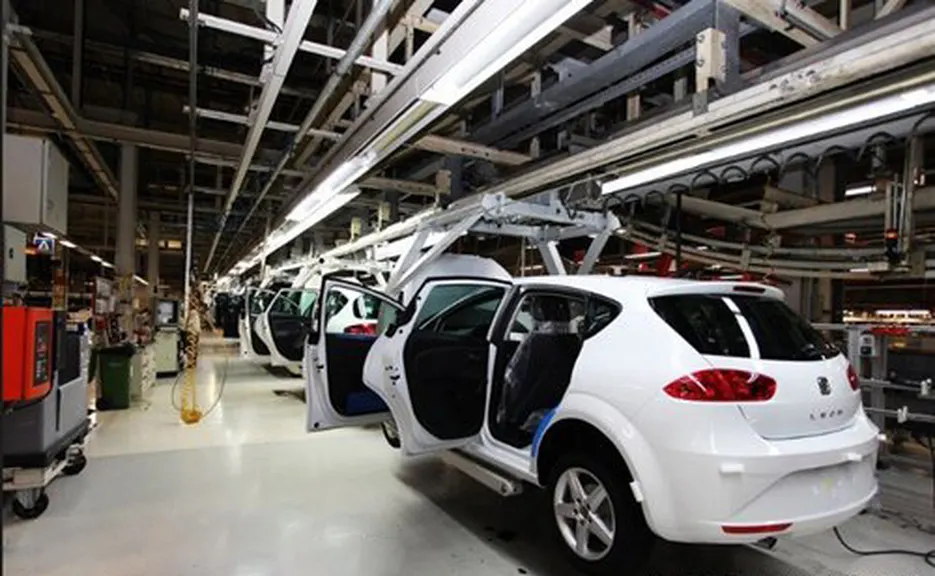 It is worth mentioning that in February 1993, a brand-new SEAT Martorell factory officially started production in Barcelona. The factory has 85% of automated machinery and equipment and is recognized as the most advanced car manufacturer in Europe. The Ibiza, Leon, Altea, Exeo and Alhambra models subsequently launched by SEAT are all from this factory.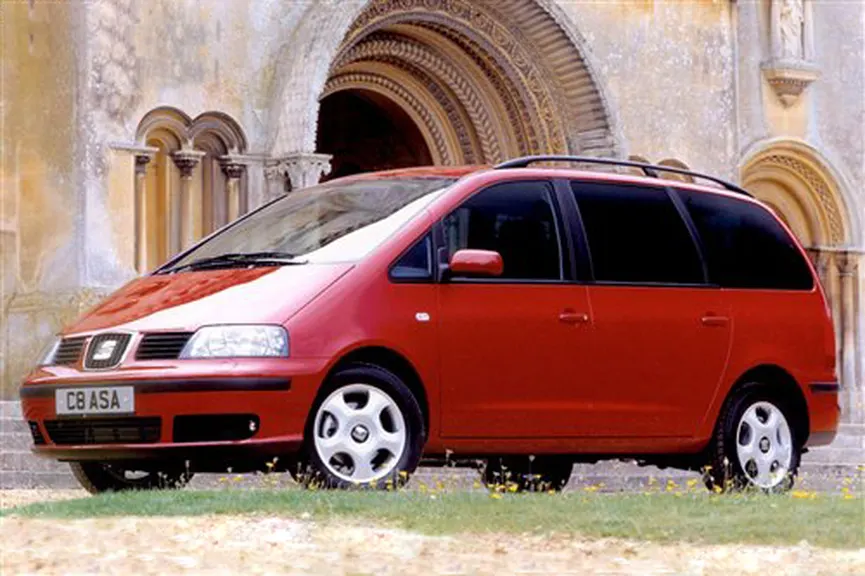 In 1996, SEAT's Alhambra MPV model was unveiled at the Geneva Motor Show. This model is the result of cooperation with Volkswagen and Ford (using the technology of Volkswagen Sharan and Ford Galaxy). It is equipped with three engines of 1.8T, 2.0L and 2.8L. The production place is located in Portugal. Its appearance marks SEAT's entry into a rapid development field.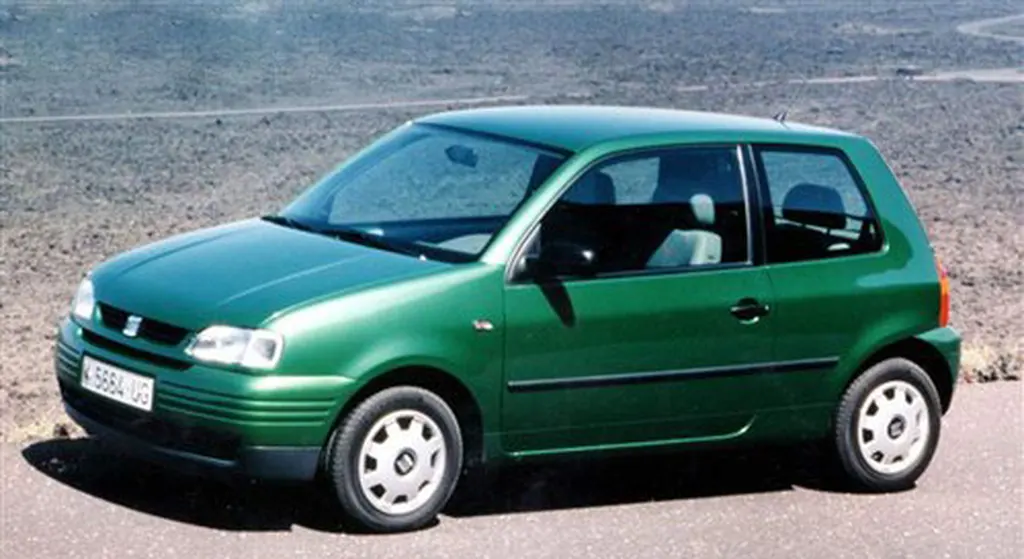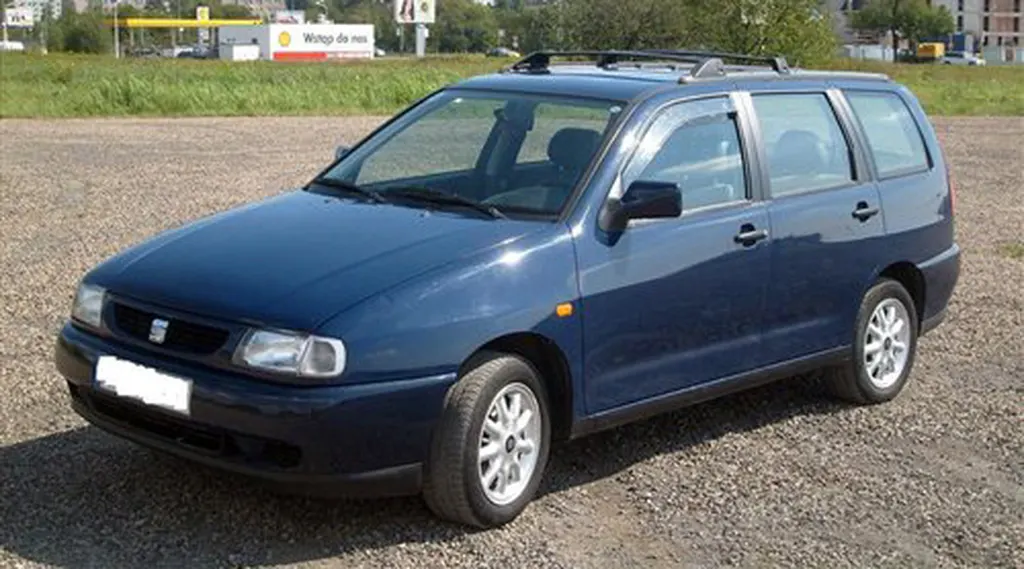 In 1997, SEAT Arosa and SEAT Cordoba Vario wagons were launched. Among them, Arosa is a three-door hatchback produced on the same platform as Volkswagen Lupo, powered by 1.0L and 1.4L engines. The Cordoba Vario station wagon belongs to a car model in the Cordoba car series. Cordoba was first launched in 1993. It includes three types – four-door sedan, station wagon and three-door sports car. It is powered by a variety of engines with displacement from 1.4L to 2.0L. In addition, it is worth mentioning that Cordoba also participated in WRC events in 1998-2000, and won the championship in New Zealand in 1999.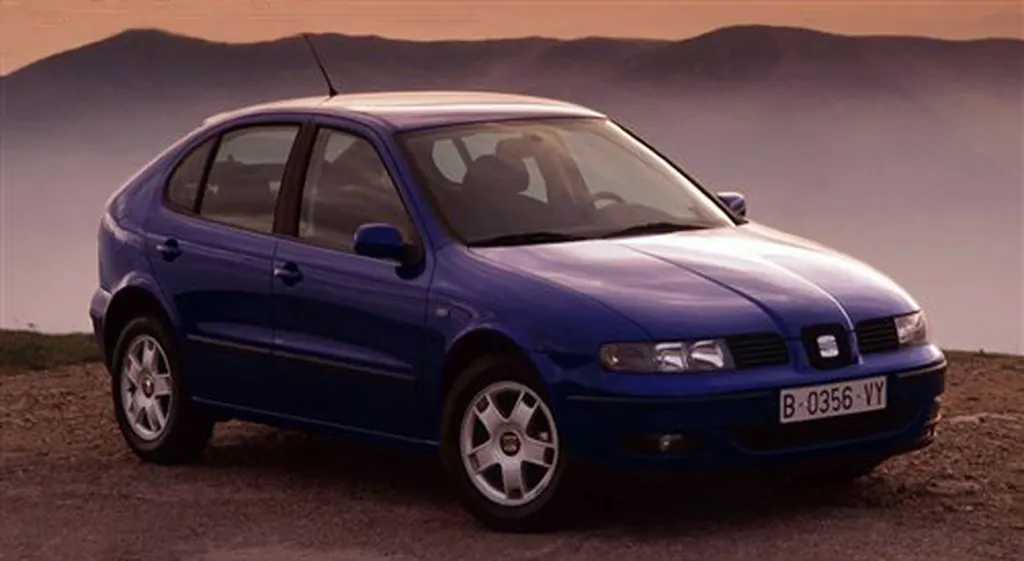 In 1998, the second-generation of Toledo was unveiled at the Paris Motor Show. In 1999, SEAT's hot hatch – Leon, was launched. This model is produced on the same PQ35 platform as Volkswagen Golf and Audi A3. The power is equipped with 1.4L (74 horsepower), 1.6L (101 horsepower) and 1.8T (179 horsepower) three engines. It is worth mentioning that this model is also equipped with Volkswagen's 2.8L VR6 engine in some countries. Its maximum power can reach 201 horsepower, and it is also equipped with Volkswagen's famous 4MOTION four-wheel drive system.
●Continuously improving products and launching a variety of performance cars (2000 to present)
By 2000, SEAT's annual output reached its first peak after entering the Volkswagen – 520,000 units. After 2000, SEAT's main task was to continuously improve its products and services, and constantly upgraded the previous models. The introduced modified models include the third-generation of Ibiza in 2002, the second-generation of Cordoba in 2002, the third-generation of Toledo in 2004 and the second-generation of Leon in 2005.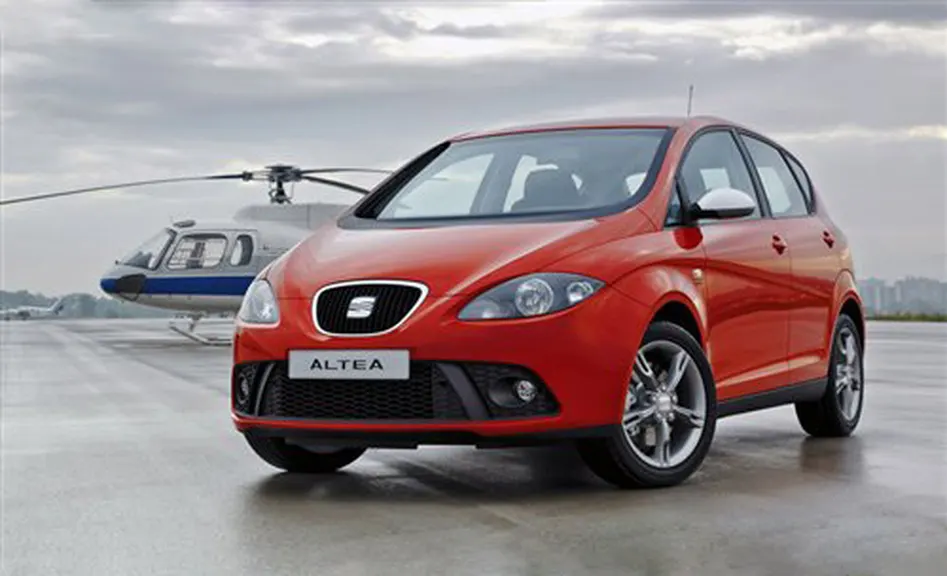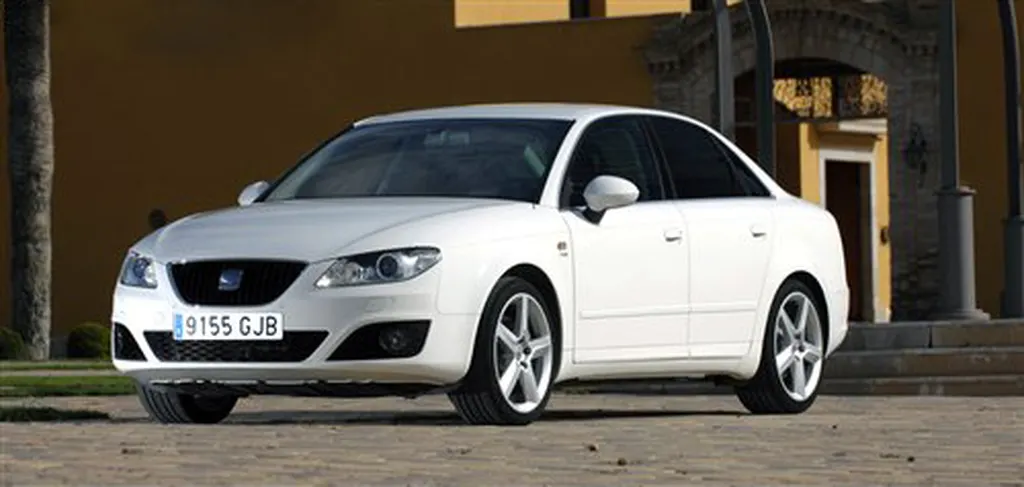 As for the new models, SIAT Altea was launched in 2004. This model is a compact MPV model based on Volkswagen PQ35 platform. It is powered by a variety of engines with displacement from 1.2TSI to 2.0TSI. The SEAT Exeo is a flagship model built by Volkswagen based on the B7 platform of Audi A4 in 2008. It has three engines with different displacement of 1.6L, 1.8T and 2.0T.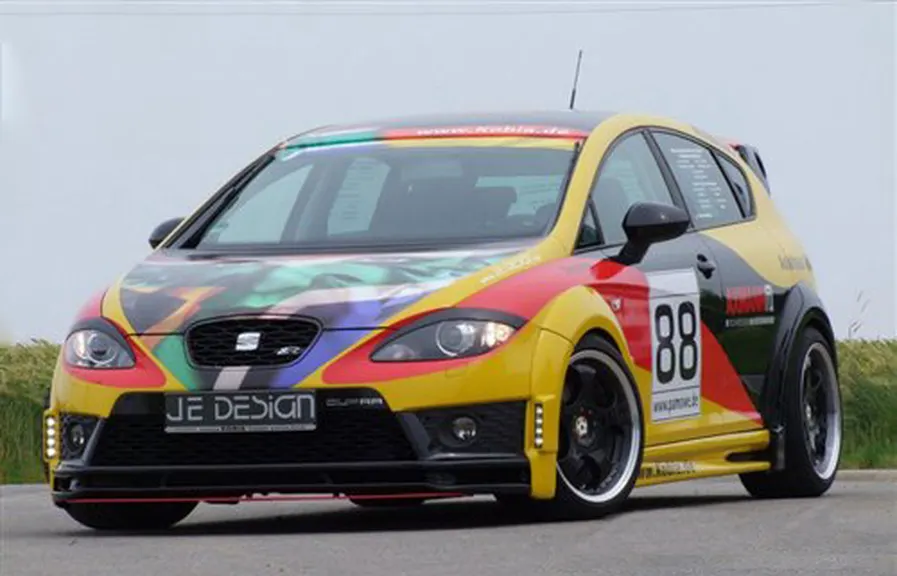 It is worth mentioning that after 2000, with the launch of many new and modified SEAT models, SEAT also launched a series of sports performance cars, including SEAT Ibiza SC, SEAT Exeo ST, Leon Cupra R. Take Leon Cupra R as an example. Its power is equipped with Volkswagen's 2.0TSI engine with a maximum power of 195 kilowatts and an acceleration of 0-100 km/h in only 6.1 seconds. With the introduction of these performance models, SEAT has gradually established a brand image that is good at producing performance cars.
● SEAT and the competition
 Outstanding Performance in the WTCC/WRC
In fact, it is not without reason that SEAT has gradually developed into a sports car since 2000. As early as the 1970s, SEAT began to participate in world-wide events. For example, in 1970, SEAT established the national formula team, and a year later launched formula 1430 racing car to participate in the formula race held in the Spanish Jarama circuit in 1971. In addition, in 1977, SEAT racing "1430 Especial 1800" and "124D Especial 1800" were used for the first time to participate in the WRC and won the third and fourth places.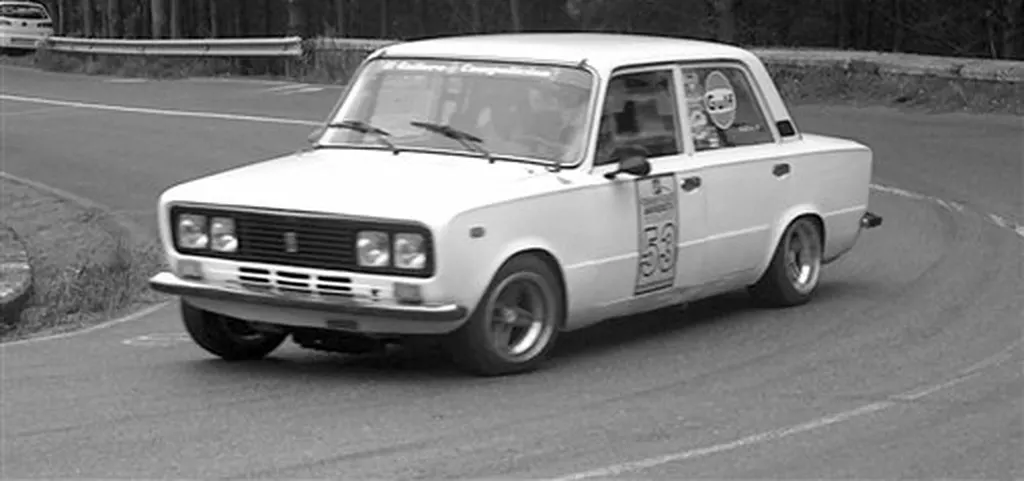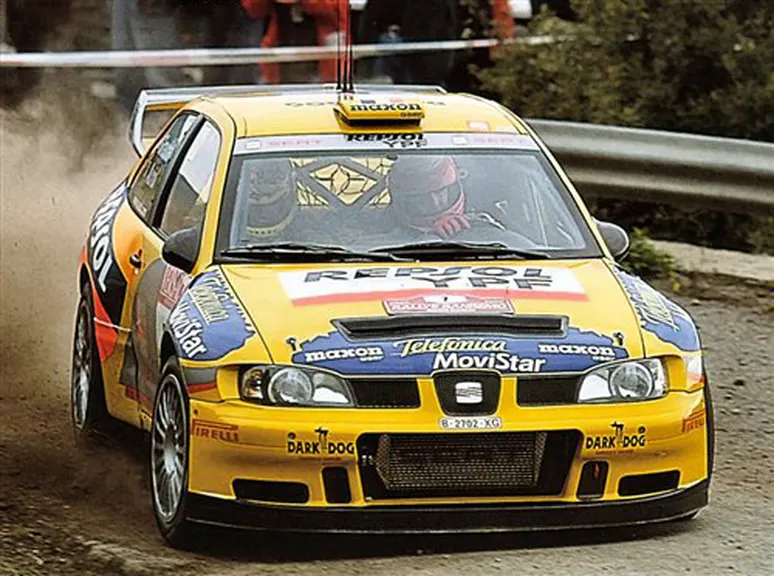 In the 1990s, following the complete acquisition of SEAT by Volkswagen, with the strong assistance of Volkswagen's technology and funds, SEAT once again entered the WRC arena with Cordoba racing car in 1996, and won championship of WRC 2.0L category for three consecutive times from 1996 to 1998. In 2000, the event was stopped again.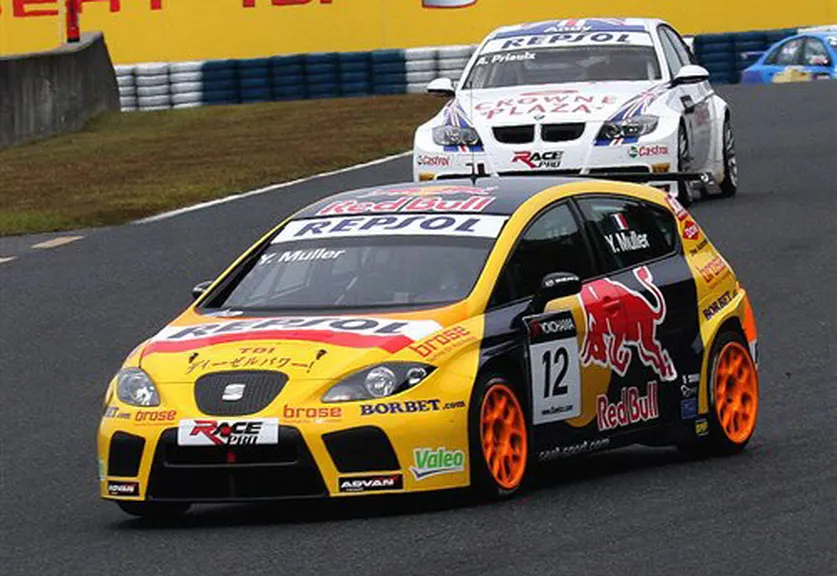 In 2002, SEAT launched a Leon Cupra R performance car specifically for the race, and in 2004 began to participate in the British Touring Car Championship. In 2005, SEAT also began to participate in the World Touring Car Championship and won two championships in 2008 and 2009 with the Leon TDI model. Now, although SEAT's factory team has withdrawn from WTCC, there are still private teams using SEAT models to participate in this competition.