There is such a brand, and all its products are madly sought after by car fans. It is irritable and unruly, it is open and unrestrained. Its body design is perfect, and Italy's most prestigious design master Gandini devoted his life to it. Under the perfect combination of edges and lines, a powerful artwork is outlined. This is Lamborghini, not everyone can control it, but with its own emanation of the most primitive breath to conquer the world. The following article will introduce the development history of Lamborghini, and hope to help friends better understand Lamborghini.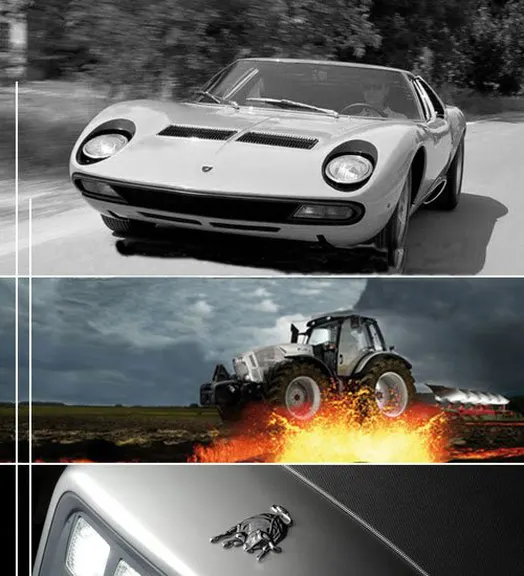 The full name of Lamborghini: Ferrucio Lamborghini Automobile S.P.A. The founder of Lamborghini is Ferrucio Lamborghini. Ferrucio Lamborghini was born in northern Italy in 1916. When he was young, Ferrucio Lamborghini used to be a mechanic in the Royal Italian Air Force. Due to work reasons, Ferrucio Lamborghini is very familiar with mechanical principles.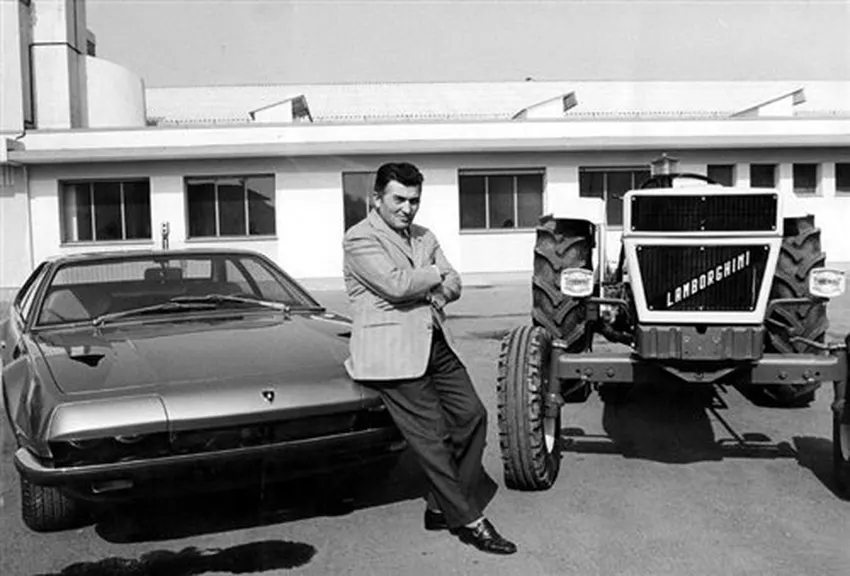 After World War II, a large number of military supplies were abandoned. Ferrucio Lamborghini began to use these surplus military supplies to manufacture tractors,and established the original Lamborghini Trattori S.p.A., whose main business was to manufacture tractors, oil burners and air conditioning systems.In the mid-1950s, Lamborghini company became the largest agricultural machinery manufacturer at that time due to its proficiency in mechanical principles and mechanical manufacturing, as well as excellent business acumen.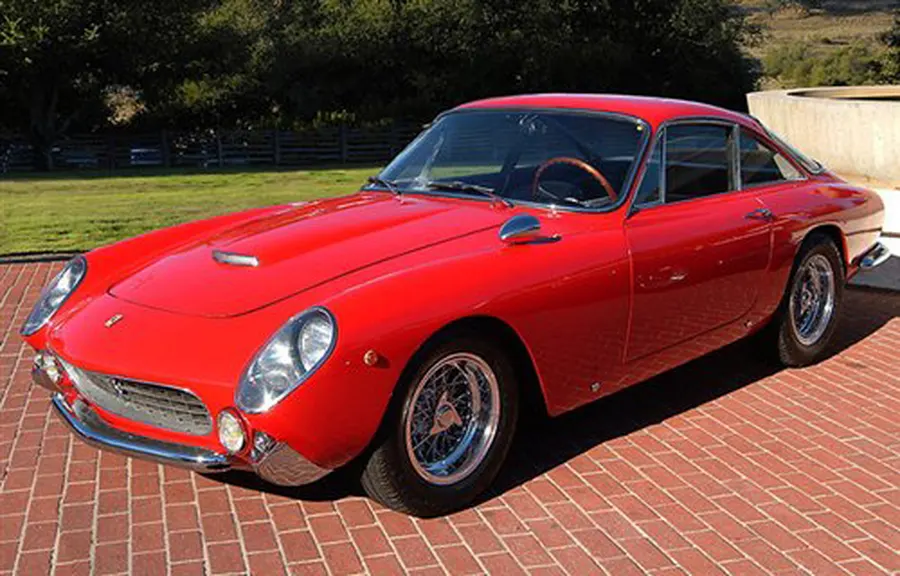 Ferrucio Lamborghini, who has a successful career, likes sports cars very much. He owns many famous cars including Alfa Romeo, Lancia, Maserati,Mercedes–Benz and so on.In 1958, Ferrucio Lamborghini owned his own car. A Ferrari 250GT.And Lamborghini eventually switched to manufacturing its own car also derived from its own 250GT.The most widely circulated version is that one day when Ferrucio Lamborghini and Enzo Ferrari talked about the shortcomings of the 250GT, Enzo Ferrari said to Ferrucio Lamborghini: "You don't need people who make agricultural machinery and vehicles, tell me How to make a sports car."It hurt Ferrucio Lamborghini's self-esteem, and since then he has begun to study his own sports car.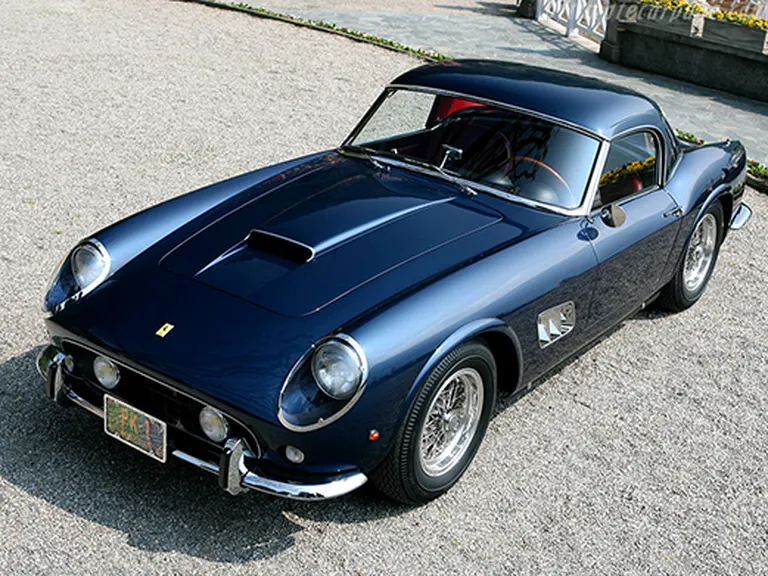 The other version is more authentic, dictated by Ferrucio Lamborghini's son Tonino Lamborghini. Ferrucio Lamborghini, who drives a Ferrari 250 GT, complained that a problem with the clutch of the Ferrari car caused the race car to lose control and accidentally injured the people watching the car. However, Enzo Ferrari not only ignored him, but also told Ferrucio Lamborghini that he was unable to drive a Ferrari 250 GT and was only suitable for driving agricultural machinery vehicles. Later, Ferrucio Lamborghini found a suitable spare part to install in his company's warehouse, which solved the problem of the Ferrari 250 GT.After that, Ferrucio Lamborghini, who was extremely keen on sports cars, began to consider producing sports cars that could meet his needs, better than Ferrari.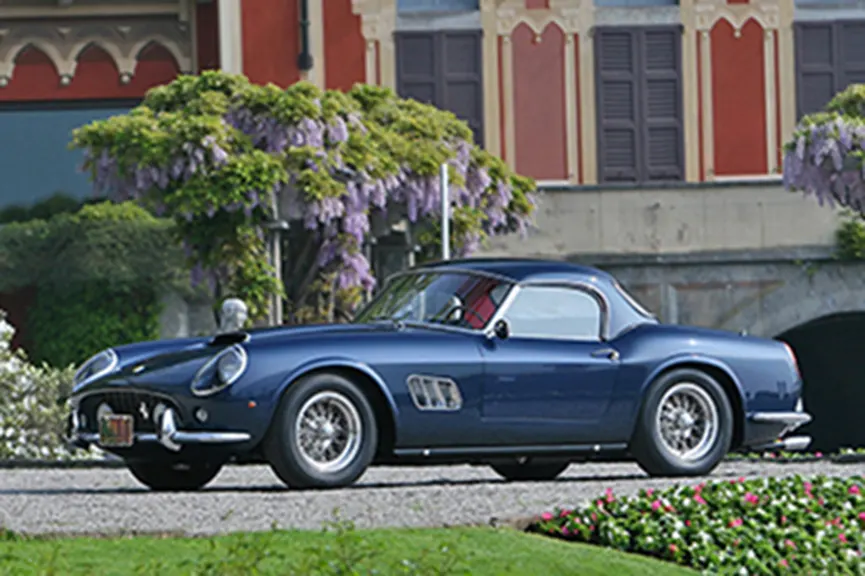 ◆ Lamborghini's First Sports Car Is Born
Ferrucio Lamborghini began to convene his own design team. The first Lamborghini chassis was built by a team composed of Ferrari engineer Gian Paolo Dallara, university graduates Paolo Stanzani and BobWallance. An improved version of this chassis Used in Lamborghini's first sports car 350 GTV. In 1963, Lamborghini's car factory was officially established in Sant Agata, Italy, and the first Lamborghini sports car 350GTV was officially released at the Turin Motor Show that year.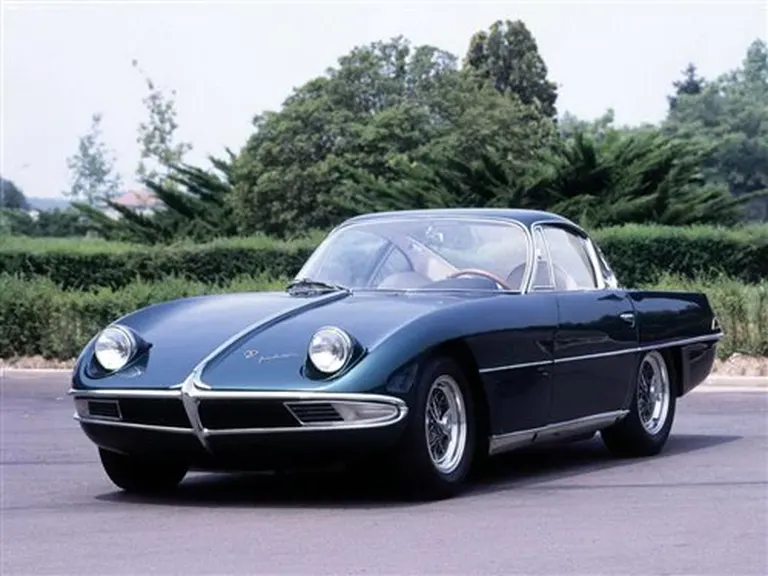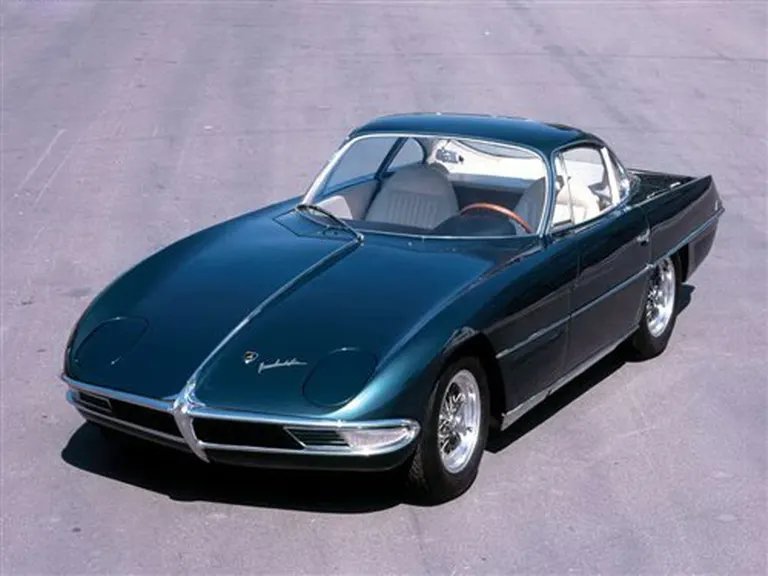 The 350GTV is actually just a model for display, and the real mass production model was officially released at the Geneva Motor Show in 1964. This mass production model was named 350GT. The production version of the model uses a re-tuned chassis, equipped with a V12 engine, with a maximum power of 280 horsepower. This year, Lamborghini produced 13 350GT. In order to compete with Ferrari, the price of 350GT is slightly lower than that of Ferrari models of the same level. This car was then produced for two years, with a total output of 120 vehicles.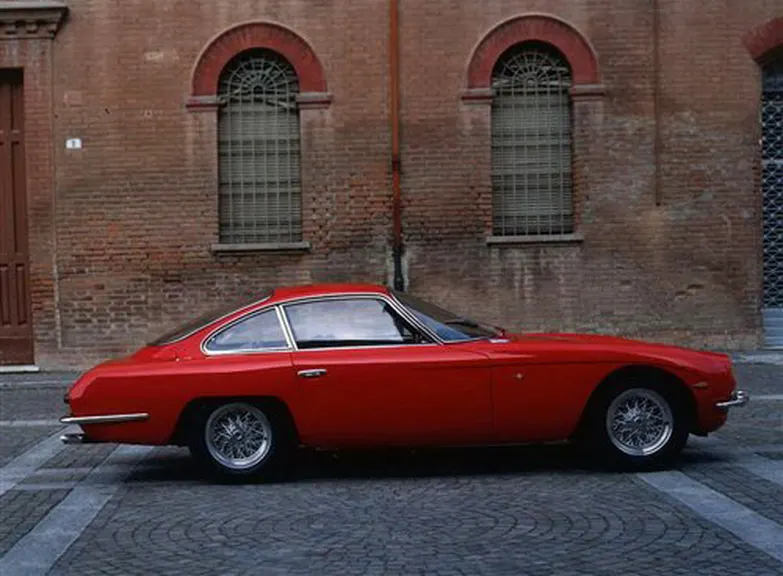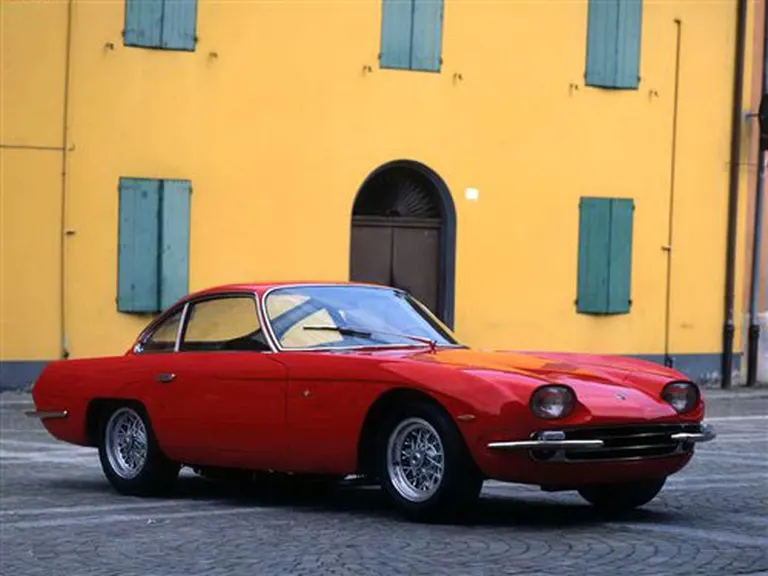 In 1965, engineer Gian Paolo Dallara improved the 350GT's V12 engine to increase the maximum power to 320 horsepower. This engine was used on the 400GT.At the Geneva Motor Show in 1966, Lamborghini officially released the 400GT. After the launch of 400GT, this car was recognized by consumers.Subsequently, Lamborghini launched a variety of versions of 400GT model.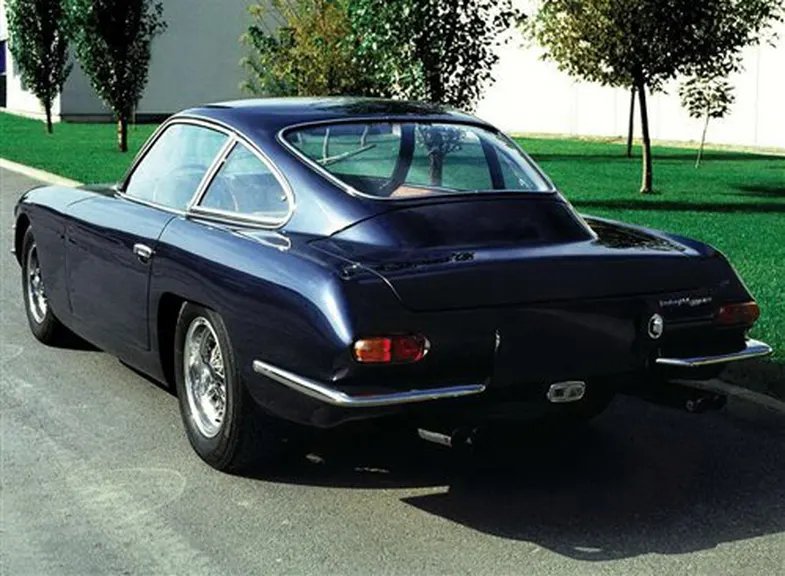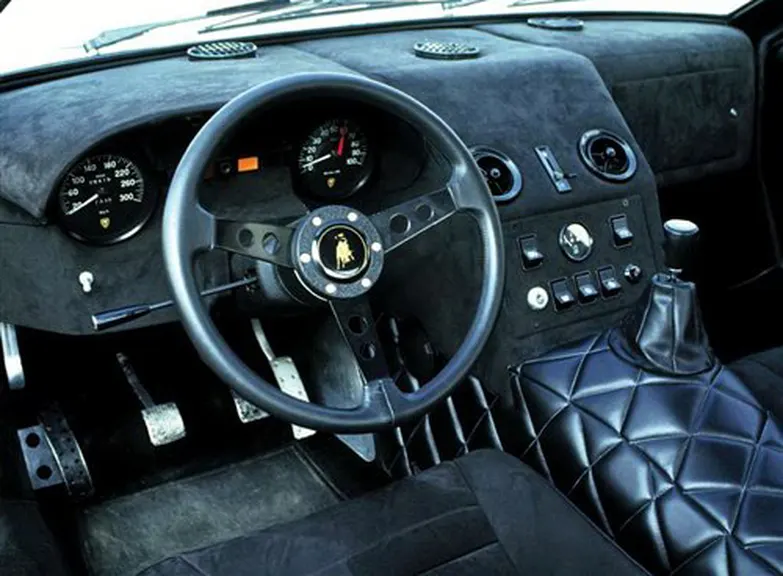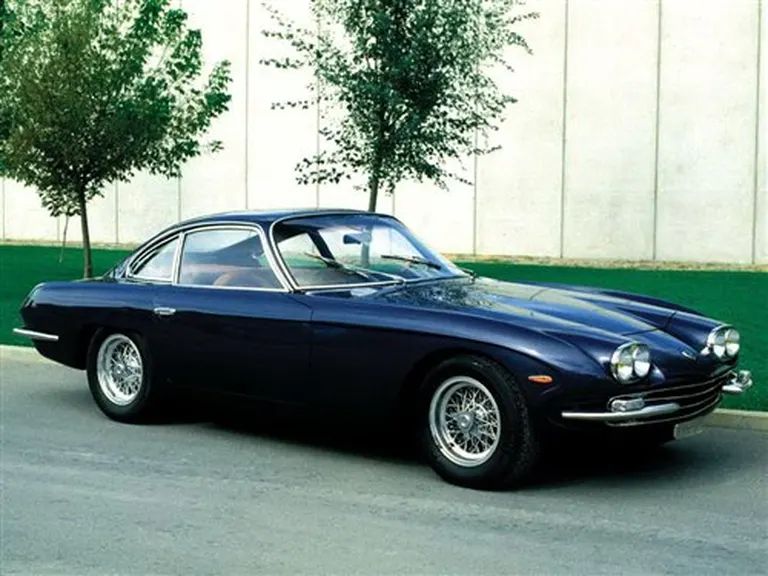 The launch of 400GT made people really know Lamborghini, and many supercar owners have begun to turn their attention to Lamborghini models, which greatly encouraged Ferrucio Lamborghini and his team and began to develop new models.
◆ Lamborghini Miura Is Born
In 1968, Lamborghini launched two new models, the Islero GT and the Miura P400.The former was designed by a former Maserati designer, giving the Islero GT the shadow of many Maserati models. This has been criticized by many consumers. Another car, Miura P400, has attracted widespread attention.This car is Lamborghini's first sports car with a mid-engine layout, creating a precedent for Lamborghini mid-engine design.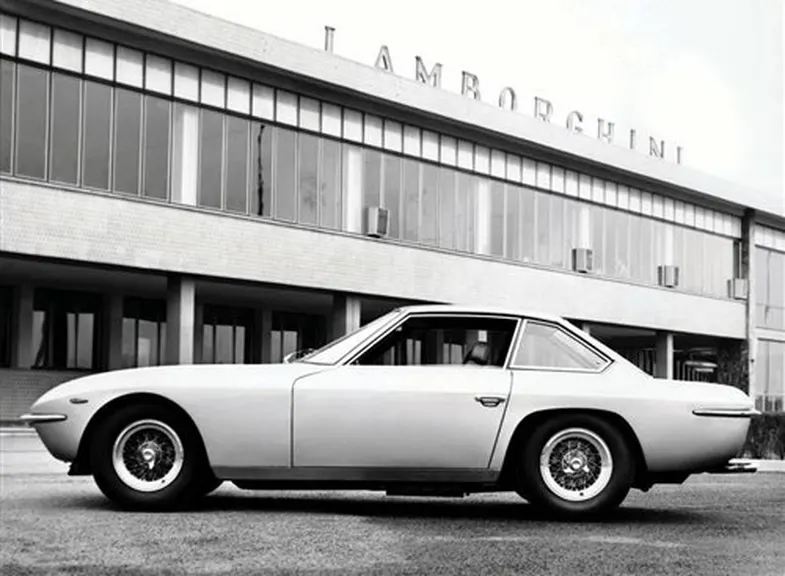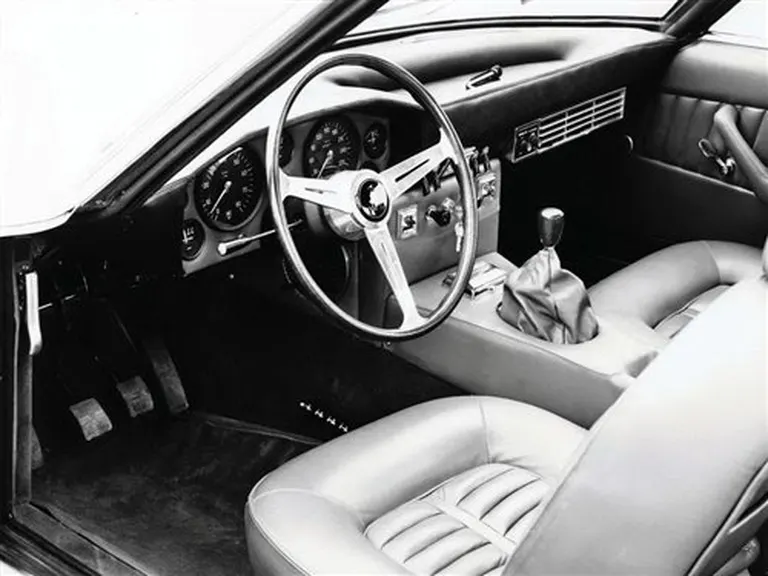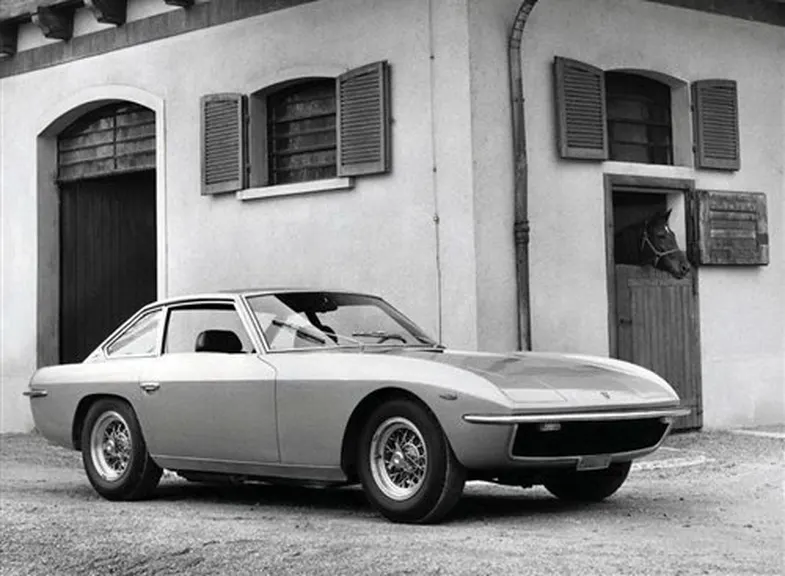 The name Miura comes from Don Antonio Miura, the famous bull domesticator in Spain and the father of the bull, which means that Miura can conquer everything. Miura adopts rear-wheel drive and is equipped with a V12 engine. With the cooperation of a 5-speed manual transmission, the top speed can reach 280km/h.Such achievements were few in number at the time.  There is a concept car that has to be mentioned here.A year before the Miura was launched, Lamborghini launched a concept car called Marzal. This concept car is the only model in Lamborghini history with gull-wing doors. Unfortunately, this car was not mass-produced in the end.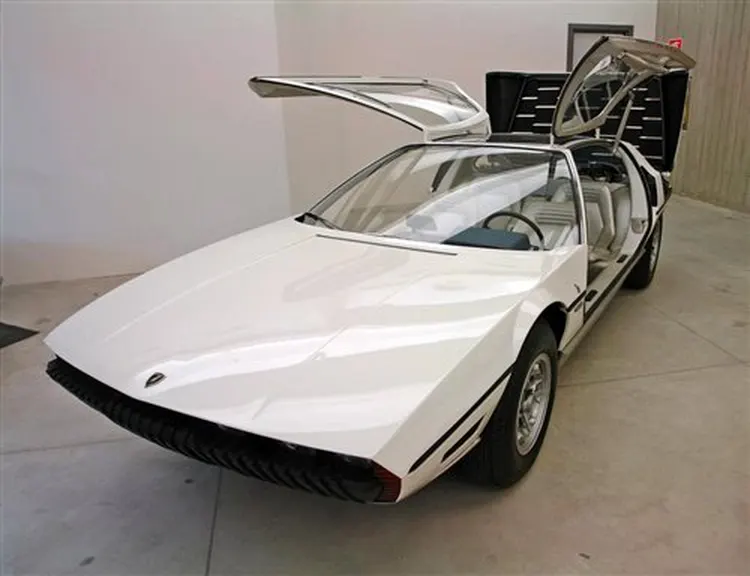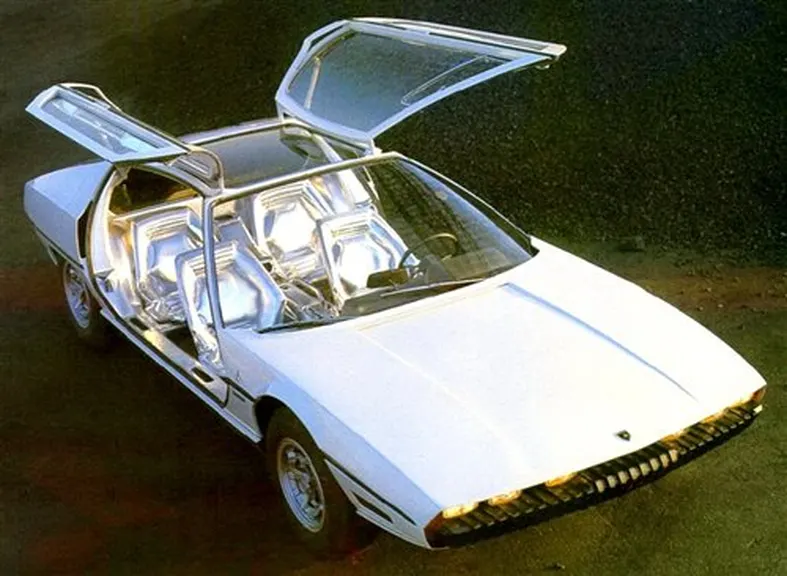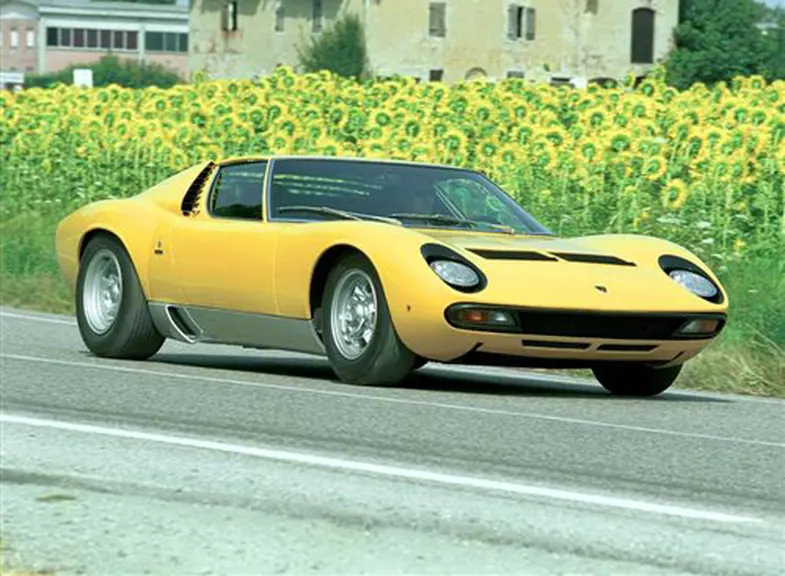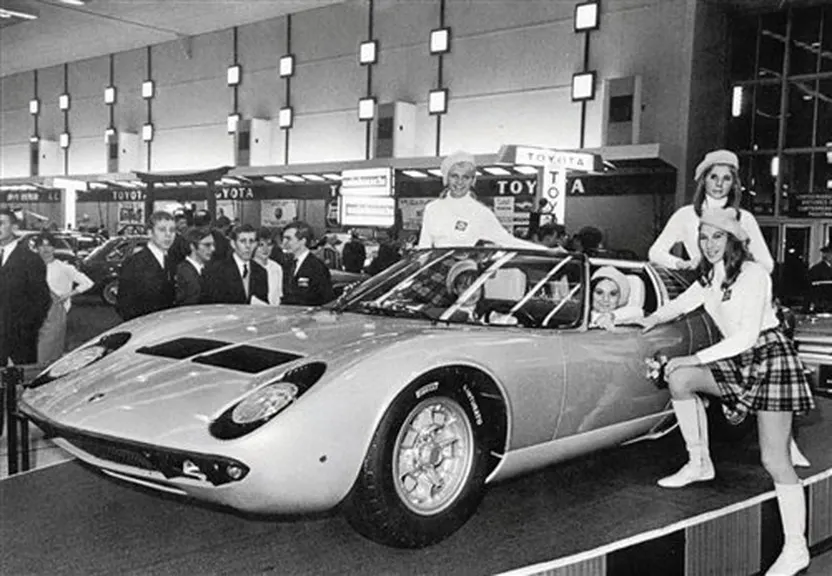 In 1969, Lamborghini launched a racing car called Miura J. Only one of this car was produced, but Lamborghini has been running extremely hard. After this car was produced, it was no longer able to continue production.And this car was finally sold to an industrialist as one of the assets. Soon, the industrialist had a car accident while traveling with his girlfriend. Miura J hit the bridge, the fuel tank leaked oil, and Miura J was blown up.But the data left by Miura J is amazing. The maximum speed is 320km/h, the acceleration time from 0-100 is only 3.6s, the maximum power is 437 horsepower, and the maximum torque is 403N·m.I am afraid that such achievements are something to be proud of.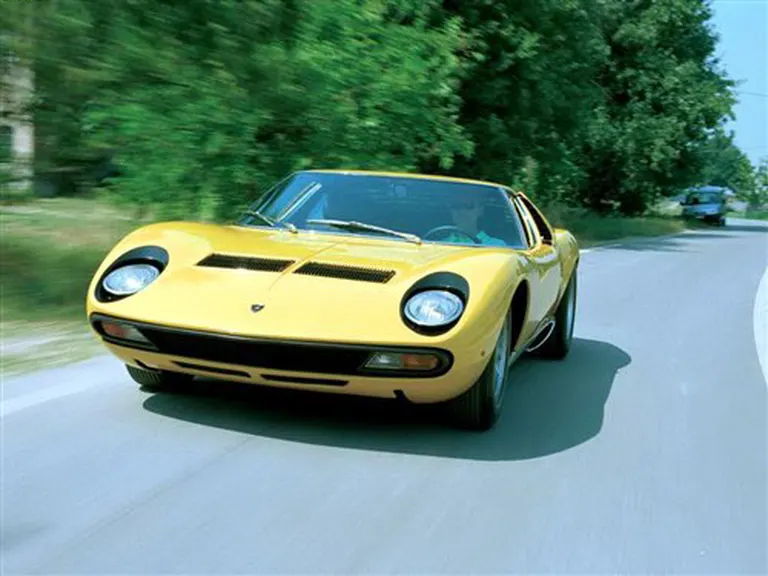 In 1971, Ferrucio Lamborghini's Tractor Company began to experience financial crisis. Cento trattori's, the largest customer of Lamborghini tractors, cancelled the long-term contract with Lamborghini, which caused great losses to the sales of Lamborghini. In 1972, Ferrucio Lamborghini sold Lamborghini Tractor Company to the Italian agricultural equipment manufacturer SAME without any means, and concentrated on operating Lamborghini Automobile Company. However, Lamborghini Automobile Company began to gradually lose financial support, and the speed of model development was gradually reduced. slow.However, Lamborghini automobile company began to lose its financial support gradually, and the development speed of its model gradually slowed down.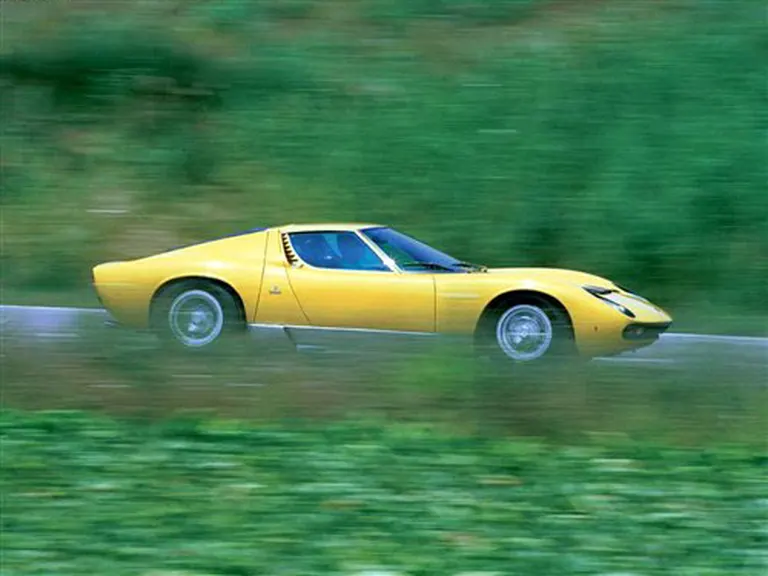 Despite financial difficulties, Lamborghini still launched the Countach, an important model in Lamborghini's history, in 1974. This car was designed by Marcello Gandini. The low body and angular design make this car extremely aggressive. In terms of power, Countach was originally equipped with a 4.0L V12 engine, which was later replaced by 5.0L and 5.2L engines. Countach production was discontinued until 1990, and a total of 2,042 vehicles were produced.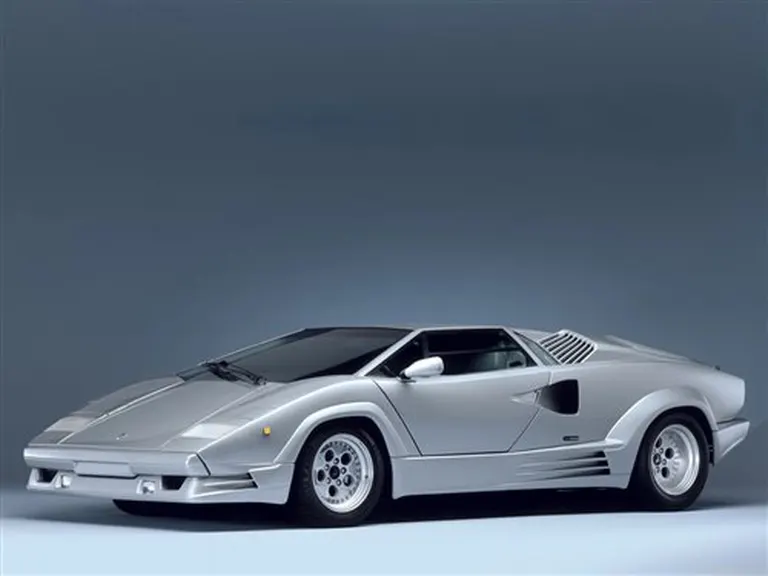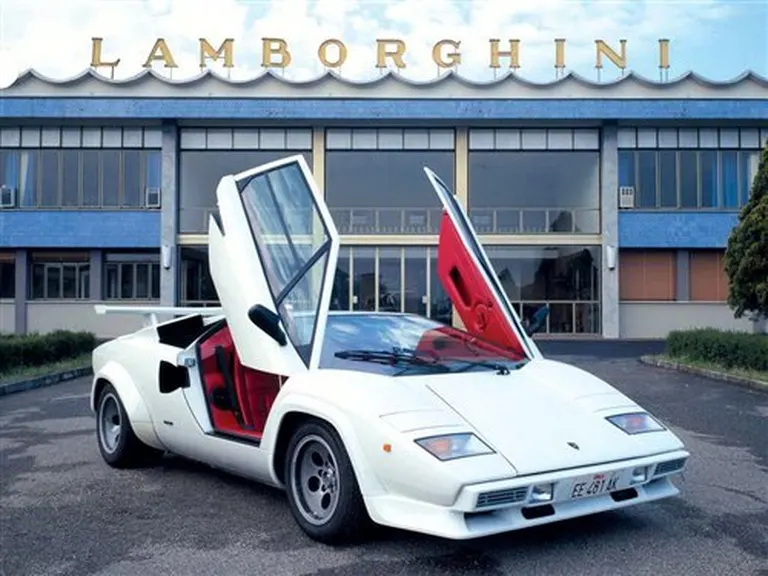 ◆ Lamborghini LM002
Since then, Ferrucio Lamborghini continued to seek financial support to support the operation of Automobili Lamborghini. In 1980, Automobili Lamborghini went bankrupt and Mimran Brothers from Switzerland acquired Lamborghini. In 1985, Lamborghini launched an off-road vehicle LM200, which was the only mass-produced off-road vehicle launched in the history of Lamborghini.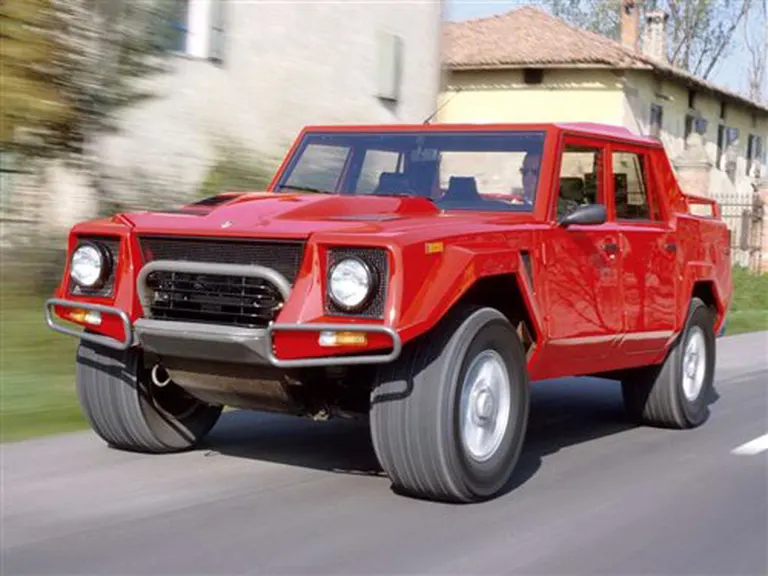 Lamborghini LM002 originated from a military project in the late 1970s, and its prototype model was Lamborghini Cheetah. LM002 looks like a code name, which really means "Lamborghini Militaria's second attempt". Lamborghini CHEETAH first appeared at the Geneva Motor Show in 1977.In order to obtain the contract from the US military, Lamborghini cheetah was designed in accordance with the military standards of high strategic mobility, high tactical mobility, high protection, high concealment and component structure, with perfect mechanical performance and cross-country capability.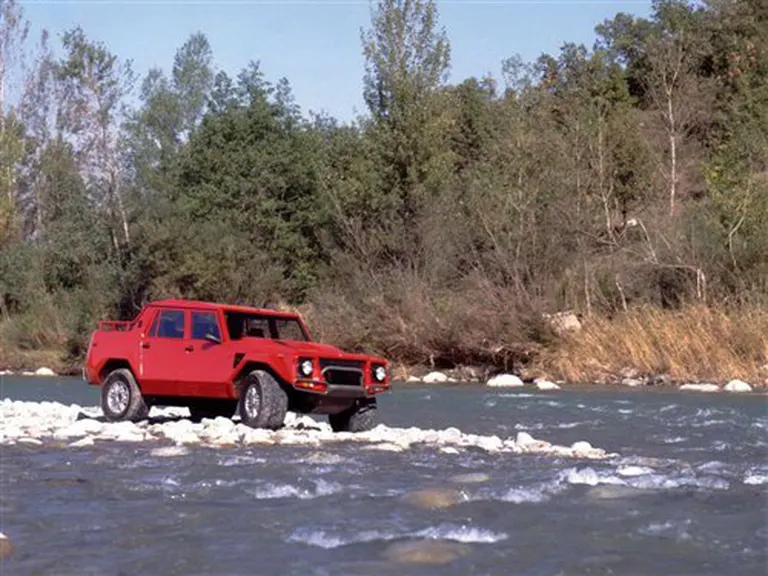 However, Lamborghini was not so lucky. The sample car they provided crashed during a military test in the California desert, and its wreck was also abandoned there. The US military turned its attention to local companies because of the failure of this test, but Lamborghini did not give up its plan to develop off-road vehicles.In 1981, the LM001 model based on Cheetah came out.It was equipped a V12 gasoline engine with a 4.7L displacement and a maximum power of 382 horsepower.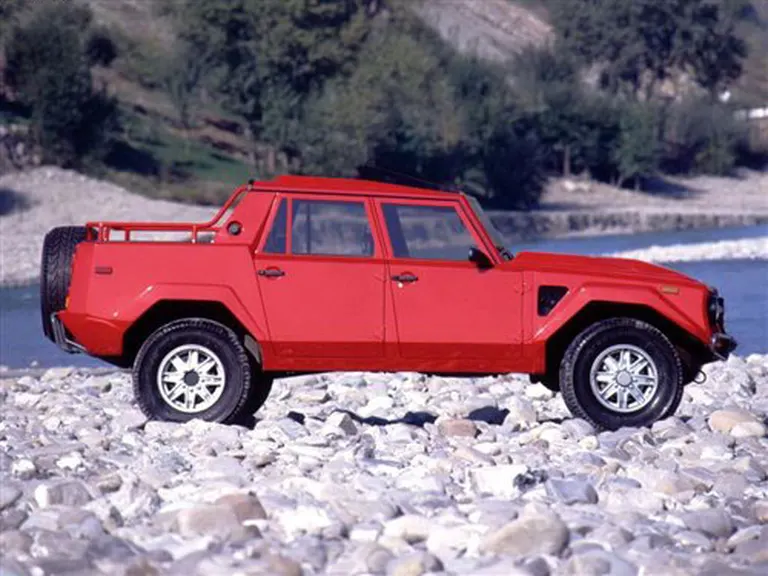 Before launching the final production model in 1986, Lamborghini launched a number of test models, and the final LM002 was officially finalized.The mass production version of LM002 was equipped with a 5.2L V12 engine carefully adjusted by Lamborghini engineers and equipped with a gearbox from ZF. In order to ensure that this car can cope with the harsh environment, LM002 is designed to use low-grade gasoline and provides multiple fuel filter devices to ensure that every drop of gasoline entering the carburetor is clean. At the same time, it also uses a huge radiator to ensure that the LM002 has sufficient heat dissipation capacity. Coupled with an efficient air filter, LM002 is fully able to adapt to the harsh climate of the Sahara Desert.
The LM002, which weighs almost 3 tons, only needs 7.7 seconds to accelerate 100 km / h,and can reach a top speed of 208 km/h. This performance is unique among off-road vehicles at that time. While having excellent road performance, LM002 also has extremely powerful off-road capabilities.The manufacturing cost of this super off-road vehicle is very high, only 328 cars were produced when production was discontinued in 1993.
◆ Lamborghini Diablo
In April 1987, the Lamborghini, which had a great demand for funds, was resold again. This time,the buyer was Chrysler Motors. In 1990, a new sports car was launched. This is a new model to replace Countach. In order to show the sturdiness of this car, Lamborghini gave this car a special name, Diablo. This car was the fastest mass-produced supercar at the time.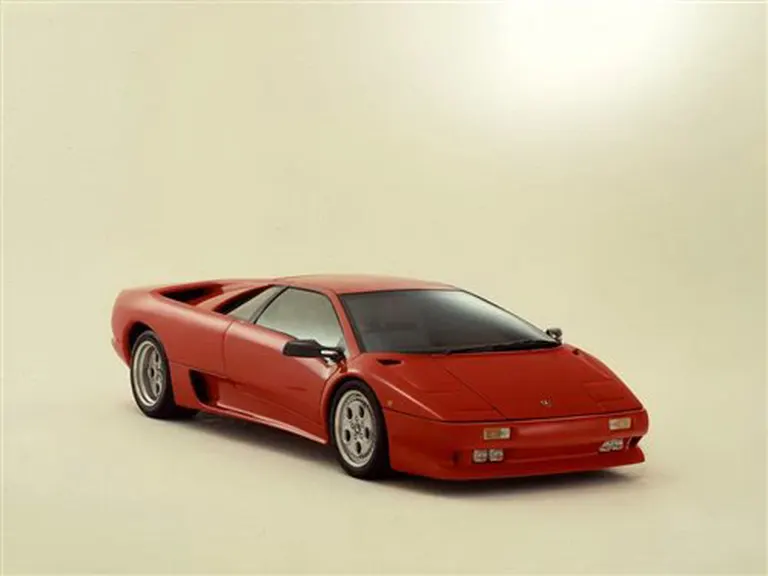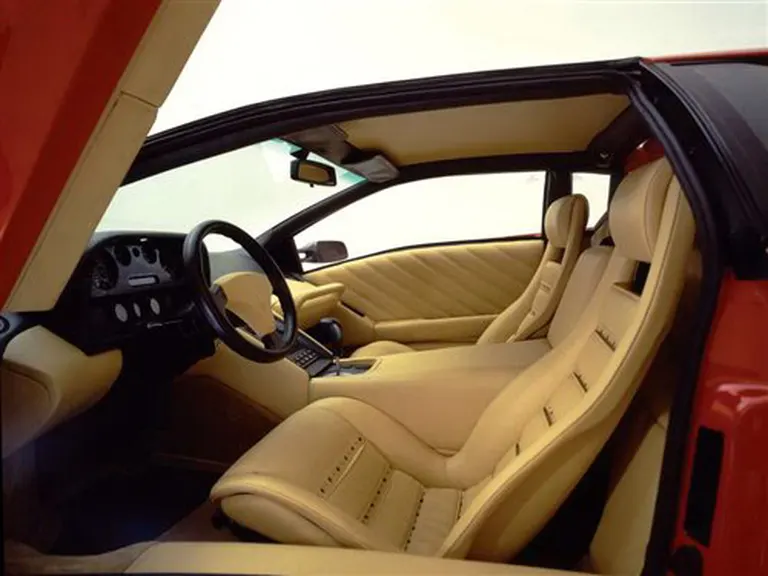 In terms of power, it uses a 5.7L V12 aluminum engine. This V12 engine has applied many advanced technologies, including dual overhead camshafts and multi-point fuel injection technology. This allows the engine to burst out with a maximum power of 492 horsepower and a maximum torque of 580N·m. It only takes 3.95 seconds to accelerate from 0 to 100km/h, and the top speed can easily exceed 300km/h, reaching 333km/h.Such powerful data was unmatched among the mass-produced sports cars at the time, and of course, the price was quite high, reaching a price of $240,000.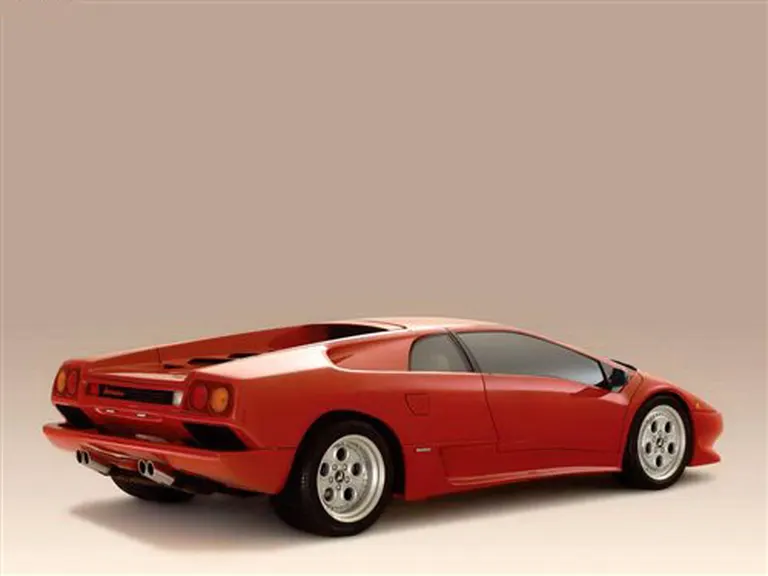 The first Diablo used rear-wheel drive, and then in 1993 Lamborghini introduced the Diablo VT model. In 1995, Lamborghini launched the Diablo SV model. Lamborghini re-tuned the power of this car,and the maximum power increased from 492 horsepower to 510 horsepower. The driving mode still uses the rear-drive form to improve the control pleasure.Since then, Lamborghini has launched a variety of models for Diablo, including a limited edition modified model called Diablo SE30 Jota with a maximum power of 596 horsepower.In 1999, Lamborghini launched a new generation of models, but the life cycle of the second generation Diablo was extremely short.only two years of production before it was discontinued.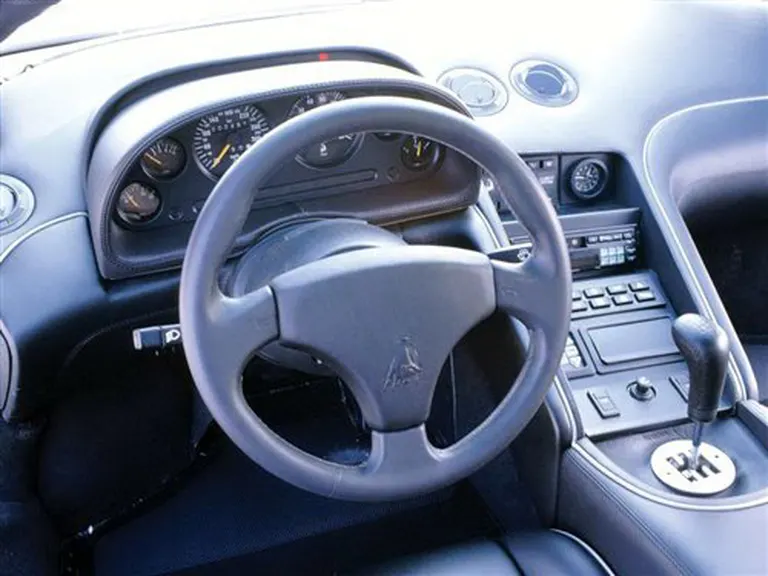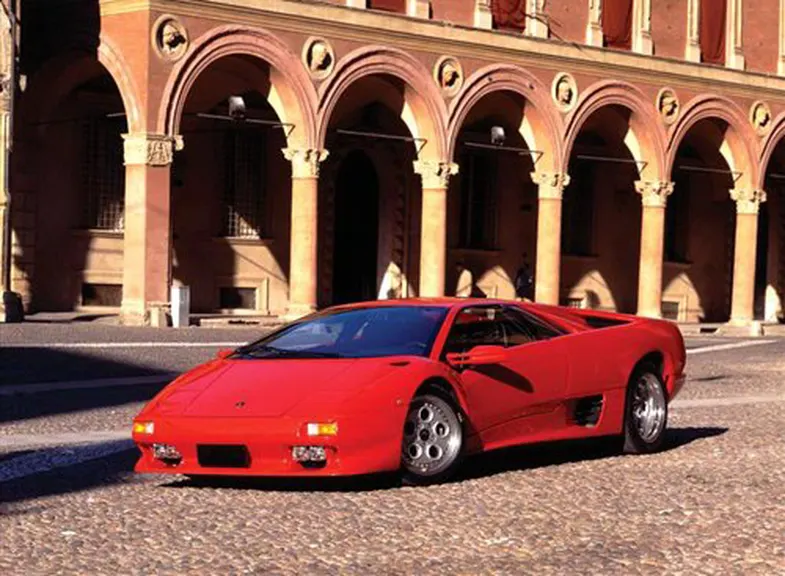 ◆ Lamborghini Murcielago
In 1998, Lamborghini changed hands again, and it was this change of hands that gave Lamborghini extremely sufficient financial support.The new owner of Lamborghini is the German Volkswagen Group, and Lamborghini is placed under the management of Audi.With funding from Audi, Lamborghini has its own management team to operate.Under Audi's management, Lamborghini launched the flagship sports car Murcielago in 2001.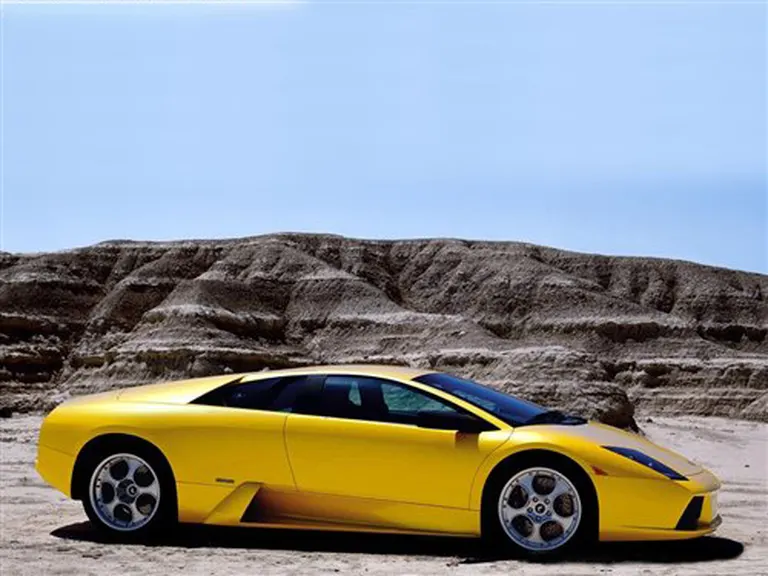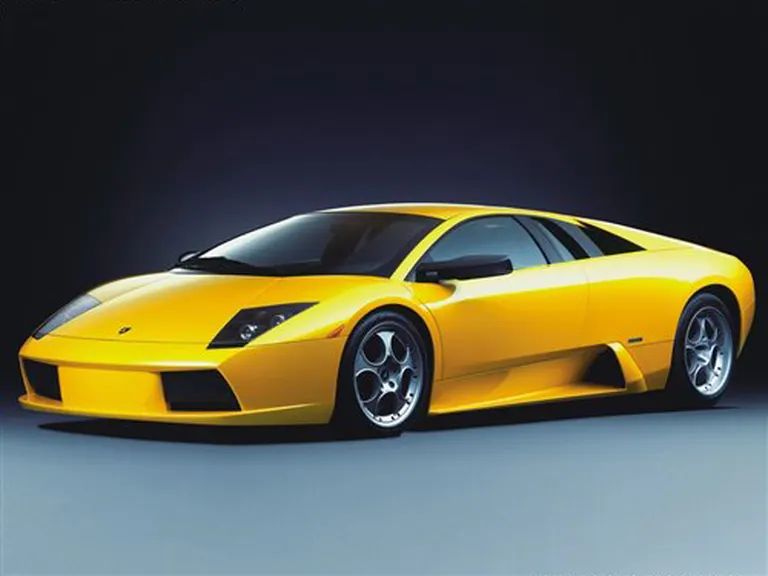 Murcielago is Spanish, meaning bat, meaning that this car moves quickly like a bat.Murcielago uses a mid-engine layout and uses all-wheel drive.The low body and streamlined body design make the Murcielago visual effect extremely dynamic.The original Murcielago is equipped with a 6.2L V12 engine with a maximum power of 572 horsepower and a maximum torque of 649N·m. The acceleration from 100 kilometers can be completed in 3.5 seconds. Afterwards, Volkswagen replaced the brand new 6.5L V12 engine for Lamborghini, which is mounted on various Lamborghini Murcielago models.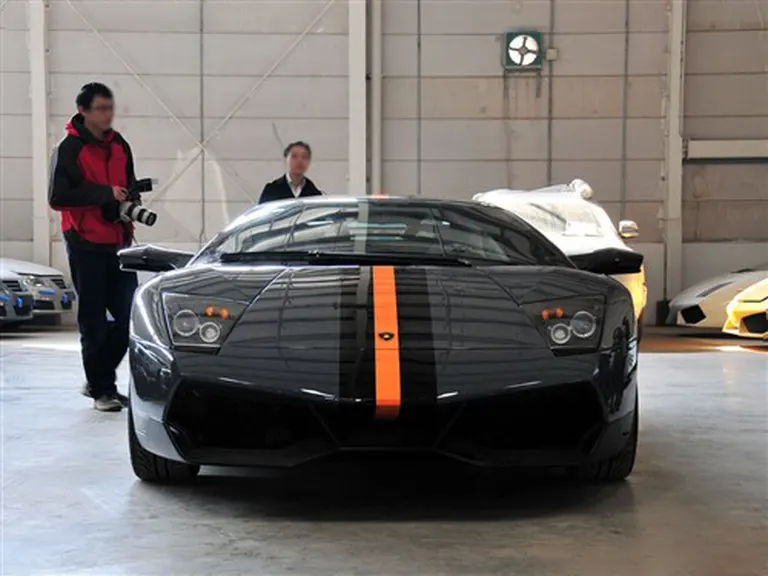 ◆ Lamborghini Gallardo
In 2003, Lamborghini launched the Gallardo, which is positioned slightly lower than Murcielago, and the price is relatively cheaper. Gallardo was designed since 2000.According to Italdesign Giugiaro's design plan, Lamborghini's own designers combined these parameters to improve the final Gallardo according to its own design style.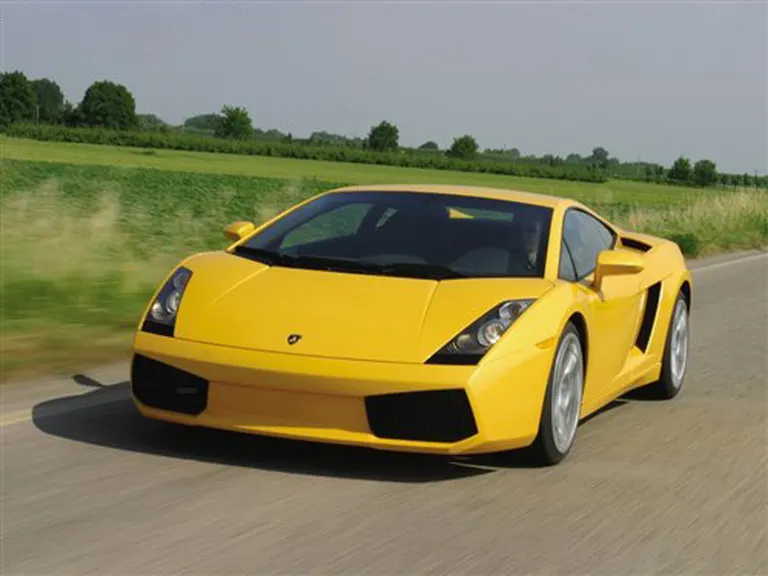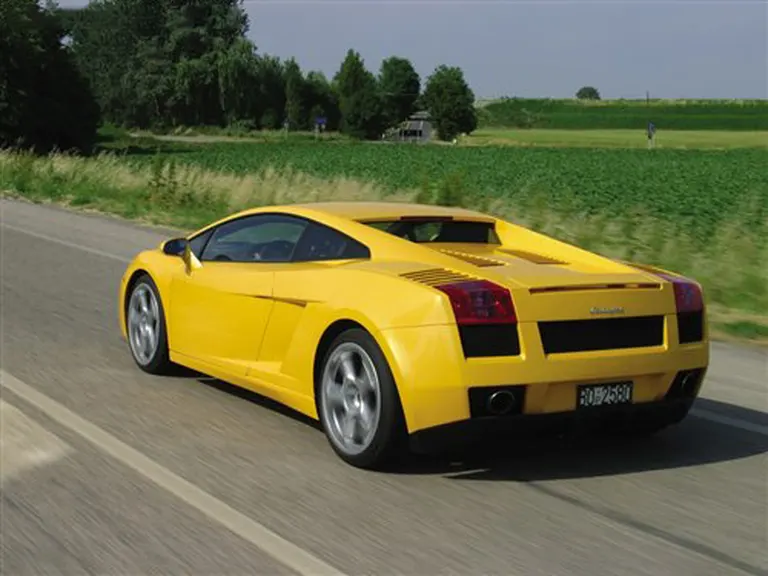 In terms of power, all engines used by Gallardo come from Audi. The original Gallardo is equipped with a 5.0L V10 engine with a maximum power of 493 horsepower. After different adjustments, the maximum power of this engine can reach up to 523 horsepower.When LP 560-4 was launched in 2007, Audi replaced the 5.2L V10 engine for Gallardo.This engine can output a maximum power of 552 to 562 horsepower according to different adjustments, and a maximum torque of 539N·m.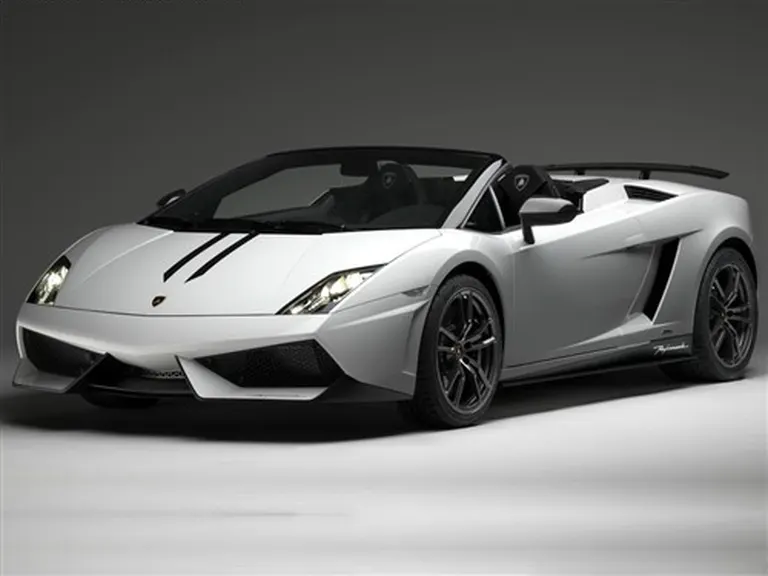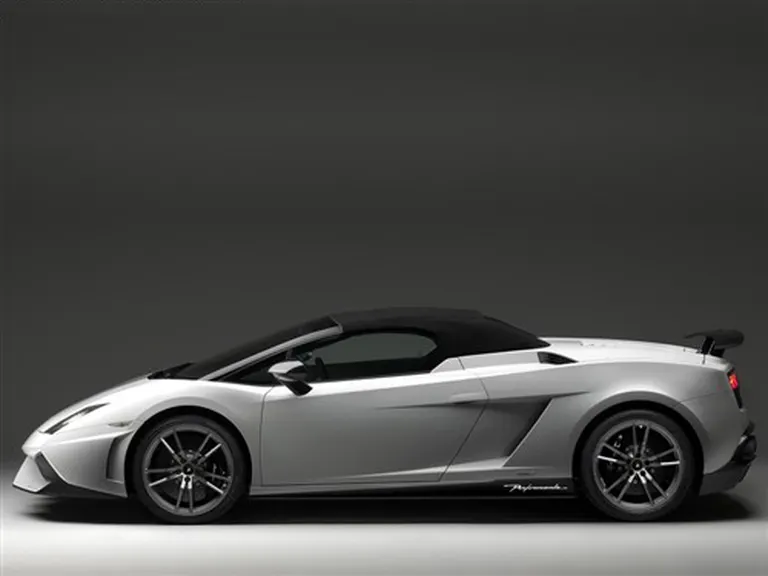 ◆ Lamborghini Reventon
In 2007, Reventon, the most expensive sports car in Lamborghini history, was launched.The name Reventon is the name of a bull in the bullring. It killed a famous matador in a bullfight in 1943. This bull became famous.Lamborghini gave the new car the name Reventon to express its fierceness and power.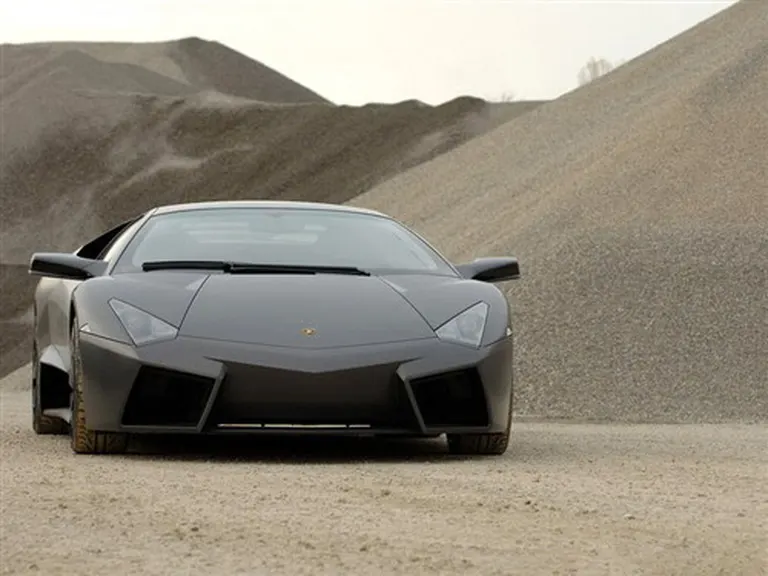 Reventon's appearance is very futuristic.Under the cooperation of the original CentroStile Modeling Center and the R&D Center, Reventon presents an extraordinary appearance like a stealth fighter: Under the consideration of precise aerodynamics, the designer uses CFC composite carbon fiber and steel materials, and uses straight lines, sharp angles and planes to create an unparalleled exaggerated appearance for Reventon. At the same time, the unique matte gray-green paint also reveals its design concept derived from fighter jets.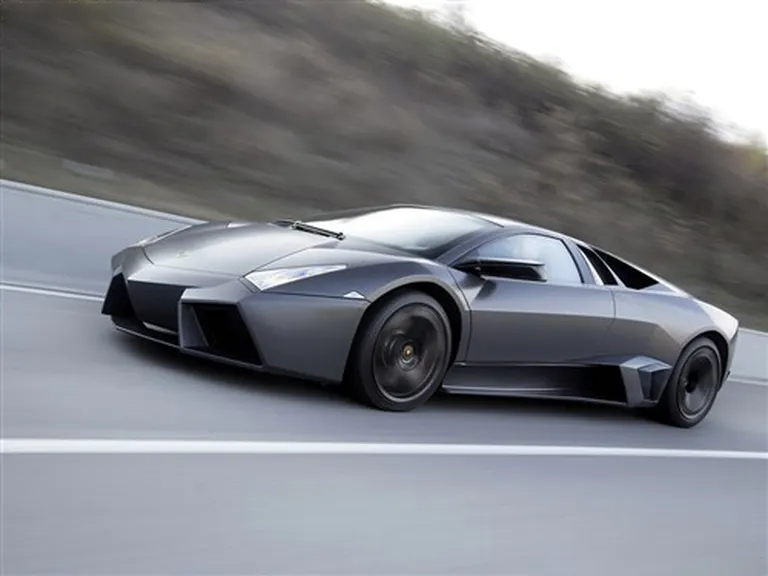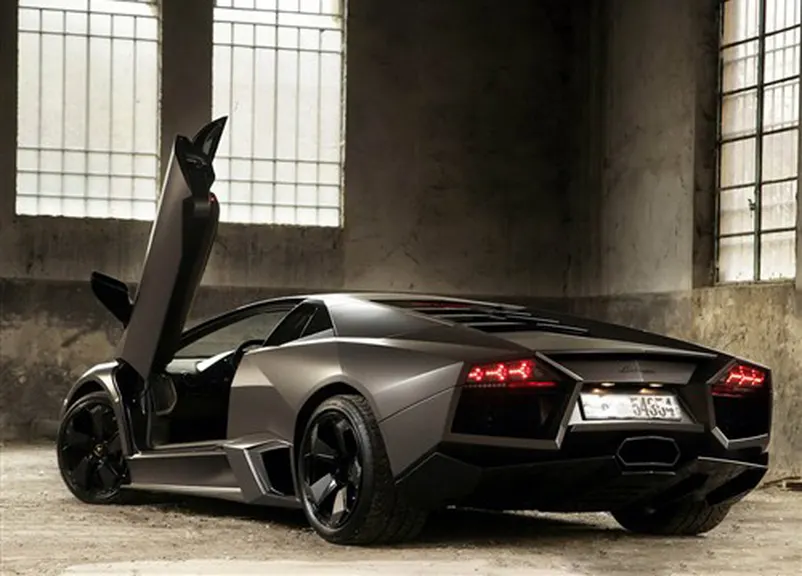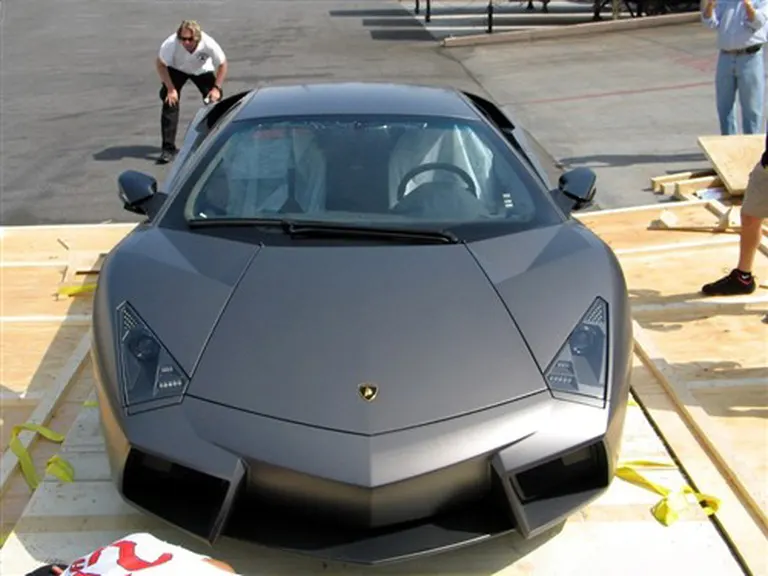 In terms of power, Reventon is equipped with a 6.5L V12 engine with a maximum power of 670 horsepower.It takes only 3.4 seconds to accelerate from 0 to 100km/h. This car is limited to 20 cars in the world, and the price is as high as 1 million euros.The car was declared sold out as soon as it was launched.Subsequently, Lamborghini launched the Reventon convertible model, which is also limited to 20 vehicles, priced at 1.1 million euros.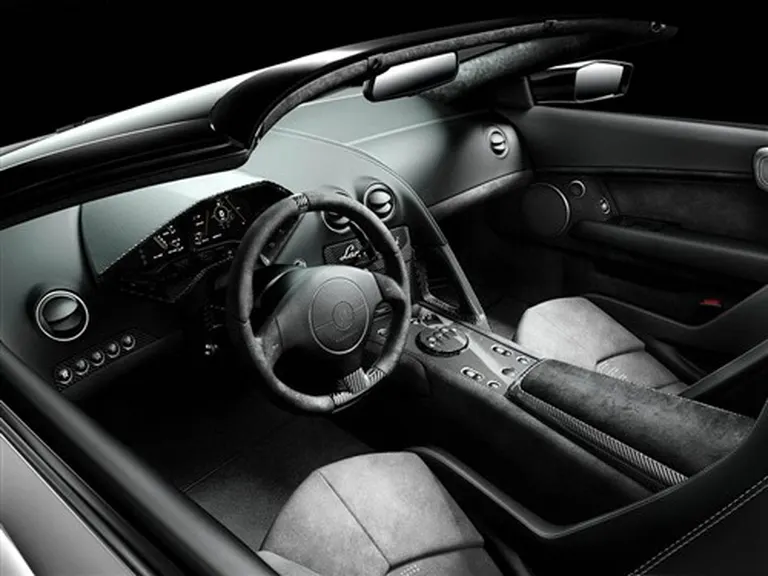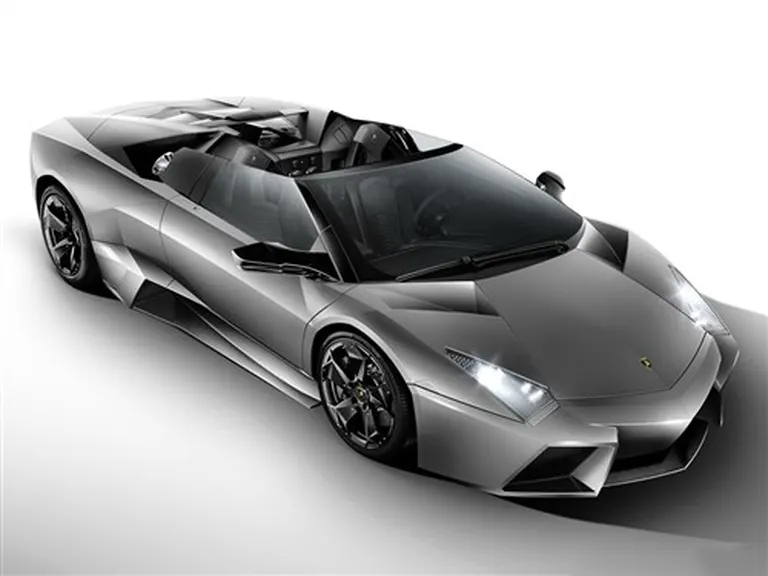 On November 5, 2010, the last Murcielage LP 670-4 Superveloce rolled off the production line, which marked the discontinuation of Murcielage and the upcoming launch of Lamborghini's latest flagship model.On March 1, 2011, Lamborghini's new flagship model Aventador LP700-4 was officially unveiled at the Geneva Motor Show.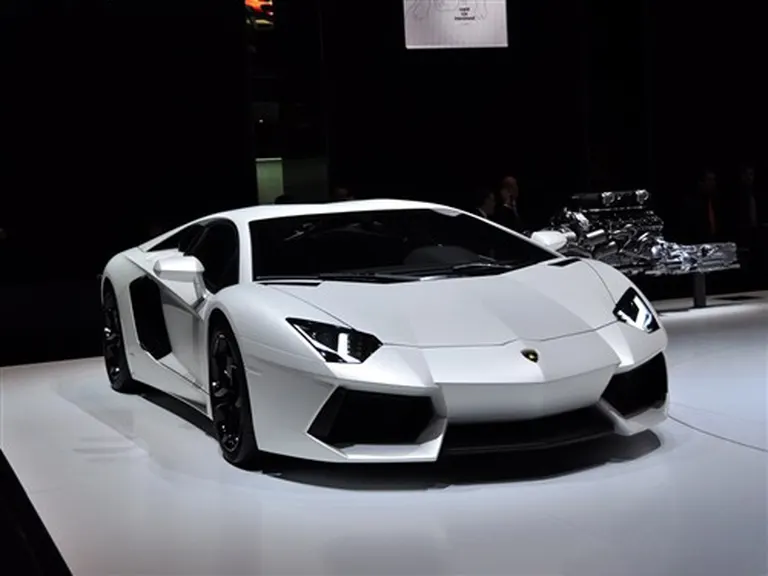 It is reported that LP700-4 is made of carbon fiber composite material (CFRP), the body mass is 1575kg, the cockpit is made of a single carbon fiber structure, and the mass is 147.5kg.In terms of power, the car uses a 6.5-liter V12 engine with a maximum output of 700 horsepower and a maximum torque of 690N·m. It is equipped with a 7-speed ISR (independent shift rod) automatic transmission with a shift time of 50 milliseconds.The transmission supplier is GRAZIANO from Italy.The car only needs 2.9 seconds to accelerate 100 km / h,and reaches a top speed of 350 km/h.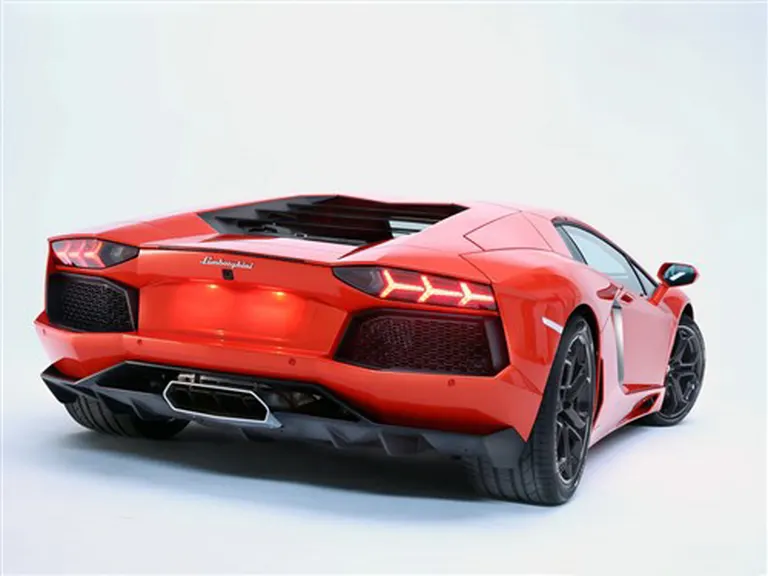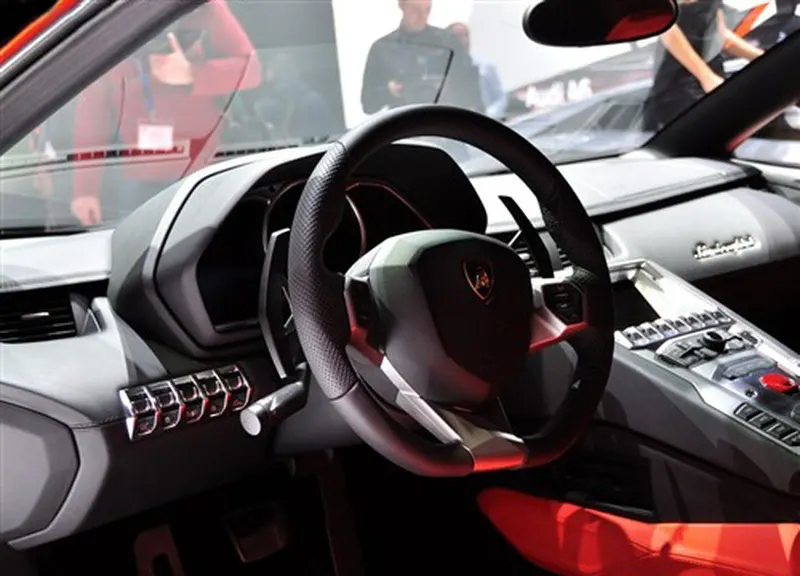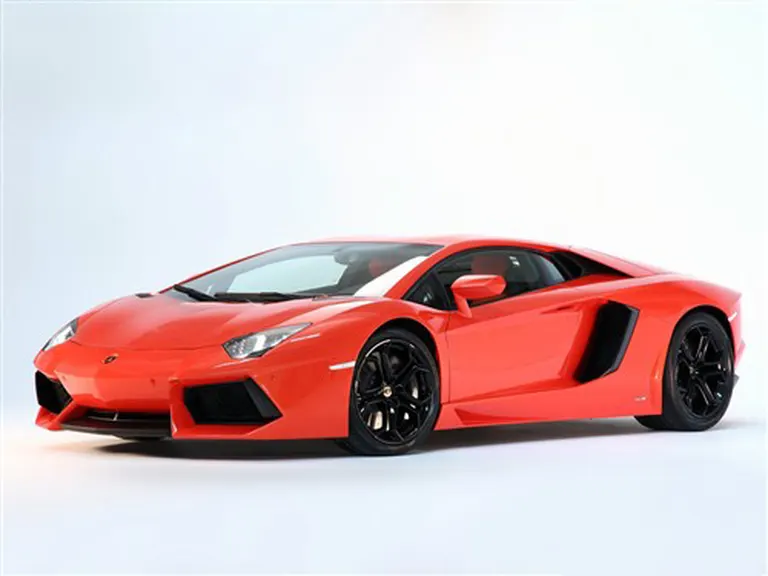 Summary:
Of course, there are many other models launched in the development of Lamborghini, but due to layout issues, they cannot be displayed one by one. I hope friends can understand.In less than 60 years of car-making history, Lamborghini has become a world-renowned supercar manufacturer in such a short time. From founder Ferrucio Lamborghini to Lamborghini designers and engineers, they use all of their passion to interpret their unique views on sports cars. Just like Lamborghini's bull logo, only irritability can reflect the beauty of male primitive power. Lamborghini has really performed the most perfect interpretation of this aesthetic feeling.