Cadillac is one of the brands of American General Motors Corporation. It is famous for the production of high-end luxury cars. This American luxury car brand with a history of more than 100 years is known for its excellent products throughout the history period. Let's take a look at the development history of Cadillac brand.
1. Cadillac was officially born in 1899-1906
1899-1902 Cadillac brand was founded
The predecessor of the Cadillac brand can be traced back to the Detroit Automobile Company established in 1899. Shortly after its establishment, the company underwent reorganization in 1902 and was officially renamed Cadillac Automobile Company. The reason for choosing the name "Cadillac" is to pay tribute to the French royal aristocracy, the explorer Anthony Mens Cadillac (Le Sieur Antoine de la Nothe Cadillac), who founded Detroit City in 1701.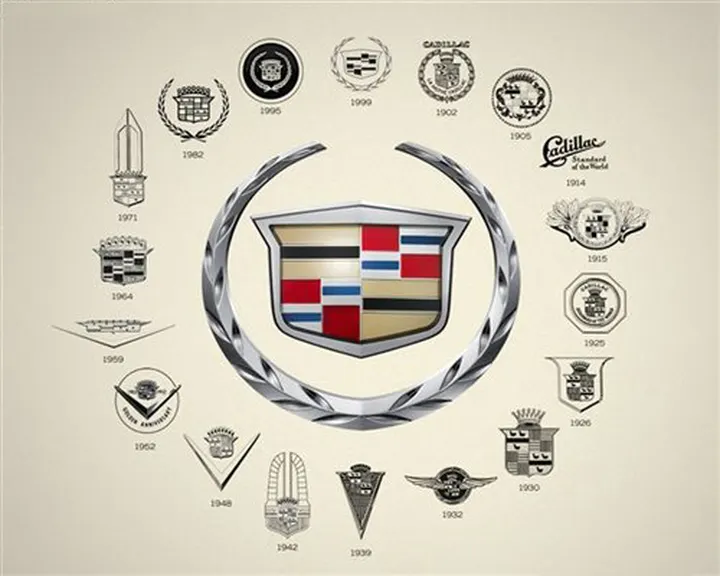 At the same time, Cadillac's shield badge emblem also symbolizes the honor of the royal aristocracy, and its shape is also taken from the badge used by Mr. Cadillac. Although the logo was officially used in September 1902, it was not officially registered as a trademark until 1906. In the course of 100 years of development, this trademark has undergone a total of more than thirty improvements.
In the early days of Cadillac's development, the company was controlled by Henry Martyn Leyland, who was the manager of Leyland Folgole AG, which producing precision parts for automobiles. Unlike Henry Ford who used to work for Leland Company, Leland is not interested in "Ordinary car". He attaches great importance to processing accuracy, manufacturing quality and interchangeability of parts, and believes that this was the key to rapidly increasing production and expanding the scale of automobile development.
From 1902 to 1906, Cadillac's early products laid a solid foundation for future automobile development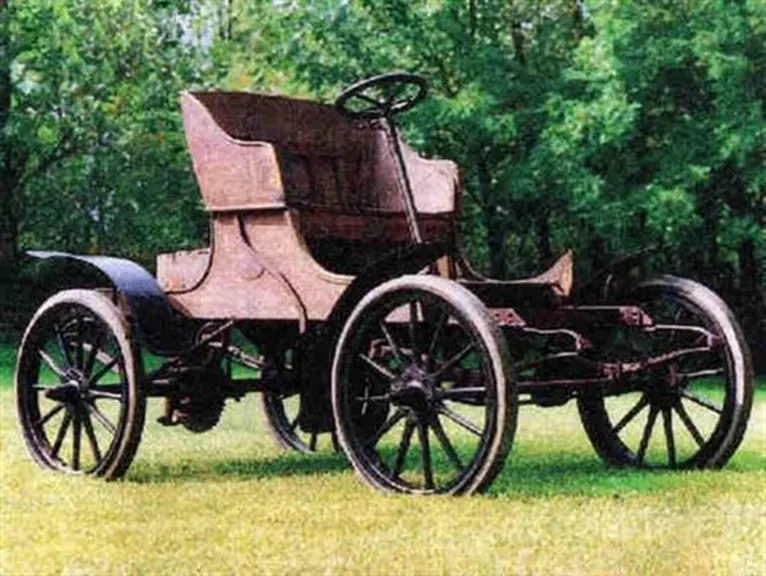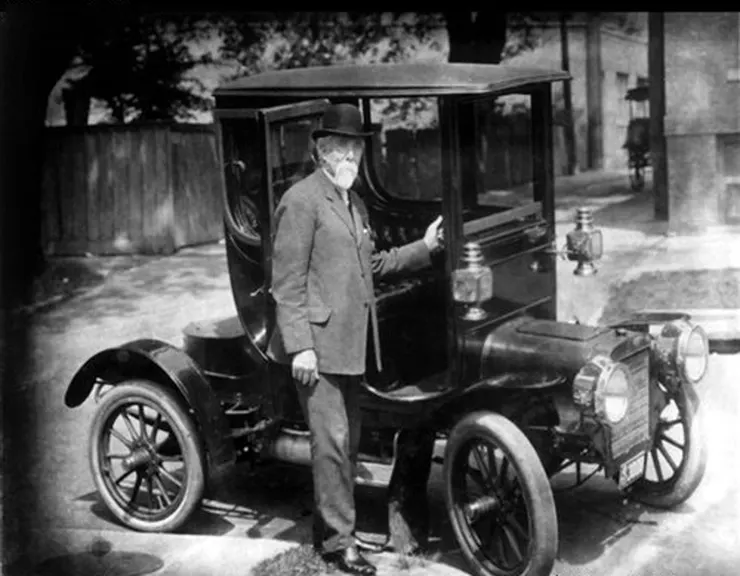 On October 17, 1902, Cadillac produced its first car, using a 10-horsepower horizontal bar engine and was priced at $750 at the time. Its shape is like an old carriage, but at that time, it was one of the best cars. In 1905, Cadillac launched the world's first enclosed-body car Oceola, which can carry two people. This kind of car laid the foundation for the developing form of future car.
2. Early development of the Cadillac brand from 1907-1972
1907-1909 Cadillac brand was officially incorporated into General Motors
In 1907, Cadillac was acquired by General Motors shortly after its establishment, but Leland and his son Wilfer remained to continue to develop and operate Cadillac. In 1908, Cadillac became the first American automobile company to be awarded the Dewar Medal by the Royal Club of London due to its successful realization of standardized production, and it has the reputation of "world standard". In 1909, Cadillac joined General Motors. Since then, Cadillac has paid more attention to the luxury and comfort of cars when designing cars.
From 1912 to 1949, Cadillac made a breakthrough in technology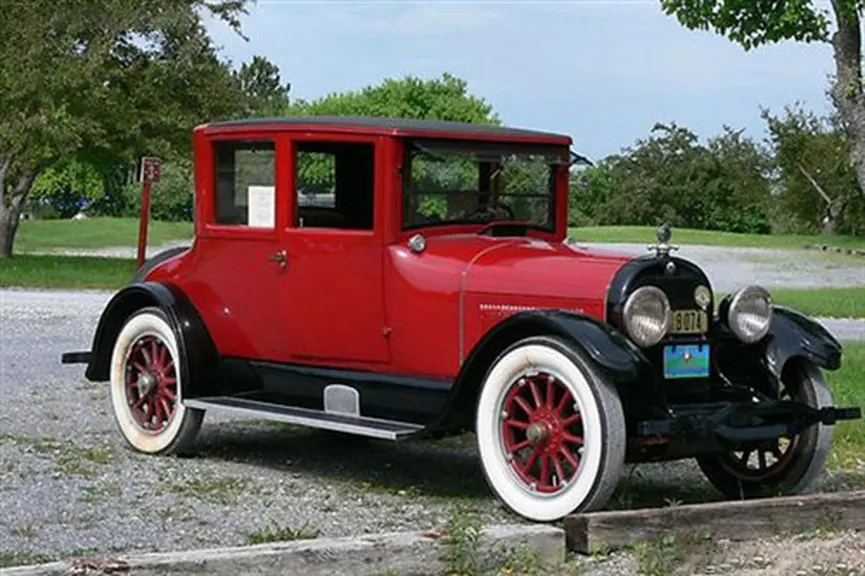 In 1912, Cadillac received the Dewar Medal as the first company to equip the car with electronic start, lighting and ignition devices, and became the first car manufacturer to win this award twice. In 1914, Cadillac launched the first 8-cylinder engine in the United States. In 1918 Cadillac built the Victoria Coupe. Equipped with Delco electronic system, the car is the world's first model with mass production of 70-horsepower V8 engine.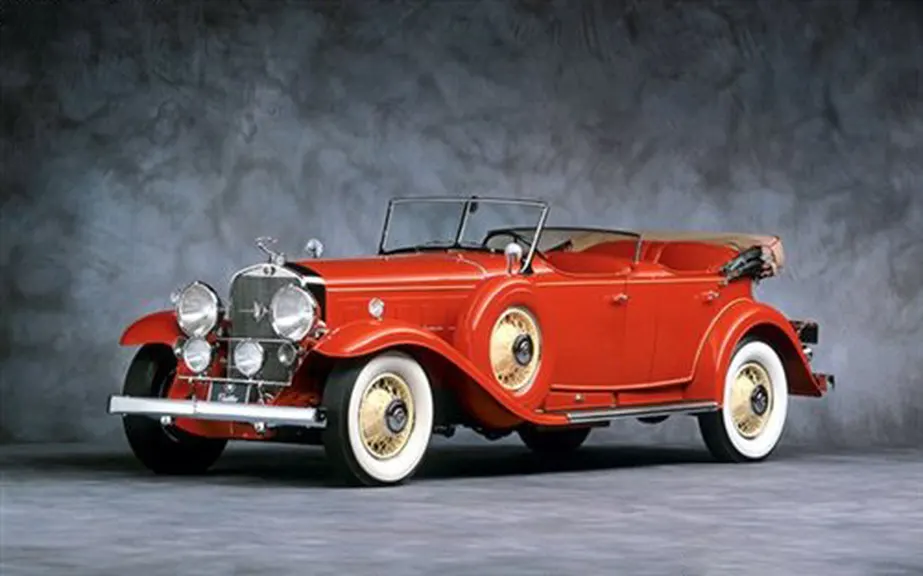 From 1929 to 1930, the synchronous gear system and safety glass as standard equipment were carried on Cadillac products. During this period, Cadillac produced the world's first 12 cylinder and 16 cylinder engines. In 1930, the V16 engine invented by Cadillac was used in passenger cars for the first time. In 1931, the landmark V16 sport Phaeton 16-cylinder engine was applied to this type of vehicle for the first time.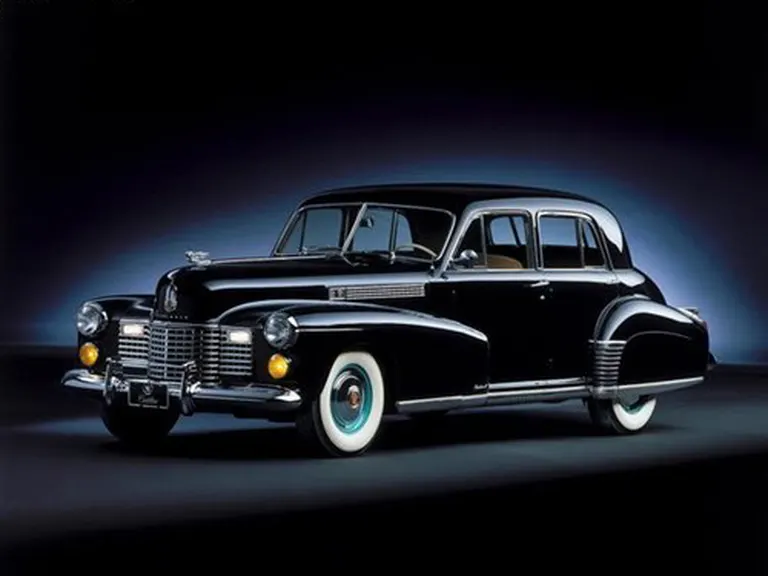 In 1941, the Sixty Special model design introduced a fully automatic transmission device, and Cadillac became the second largest manufacturer of fully automatic transmission vehicles. At the end of 1949, Cadillac produced the millionth Cadillac car, and in the same year developed a historic high compression ratio, overhead valve, light V8 engine.
From 1950 to 1972, Cadillac products were more luxurious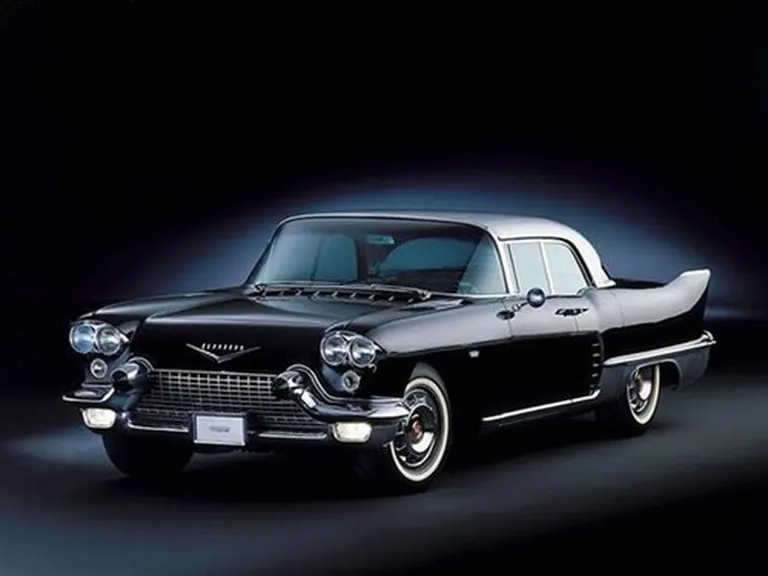 After half a century of development, Cadillac's high-end car brand image has been deeply rooted in the hearts of the people, and its products are more suitable for the US premium car market. The car is more larger and longer, and the addition of more advanced configurations makes the Cadillac brand more popular. This concept car, produced in 1953, was the absolute star of the GM touring exhibition that year – The Dream Car. It is 4 inches lower and 400 pounds lighter than the standard convertible. The 1957 Eldorado embodies the true Cadillac style. The car uses new headlights and a pillarless 4-door design. Standard equipment includes low-level tires, self-opening and closing luggage, air-pressure suspension, air conditioner and private storage room for a small bottle of perfume, and a steel roof with brushed velvet, so that Eldorado will make people have an impulse of fall in love at first sight.
Cadillac had several innovations in the late 1950s and early 1960s to better improve its quality. Low-pressure Freon shock absorbers in 1959, automatic adjustment brakes in 1960, and the first car heating and cooling air-conditioning system adopted in 1965. In 1966, the electronic warm seat device and stereo radio were also available.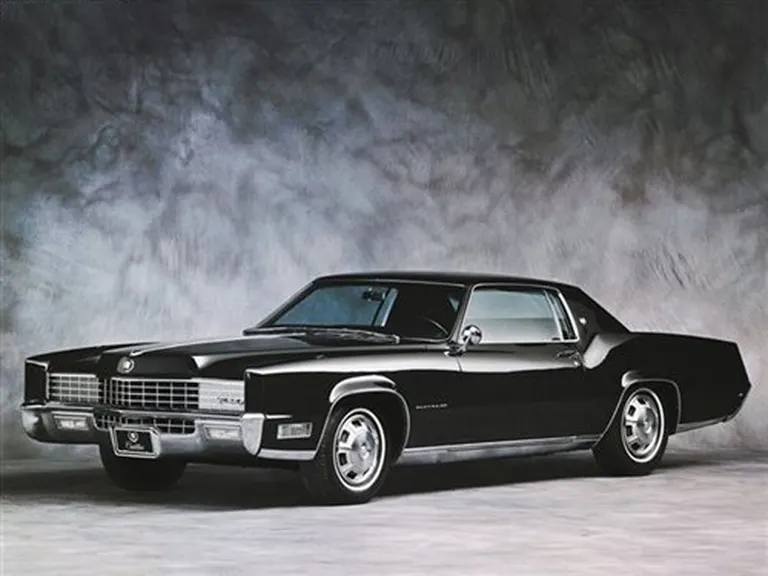 Eldorado adopted front-wheel drive for the first time in 1967, becoming a model of luxury private cars with elegance and dynamics. When "longer, wider and lower" cars became popular in the 1960s and 1970s, Cadillac also produced luxury cars that were famous all over the world. At that time, Cadillac Ville weighed more than 3,000 pounds, more than 230 inches in length, and the engine used an 8.2-liter cylinder.
3.From 1973 to 1979, in compliance with the market, Cadillac brand products developed towards miniaturization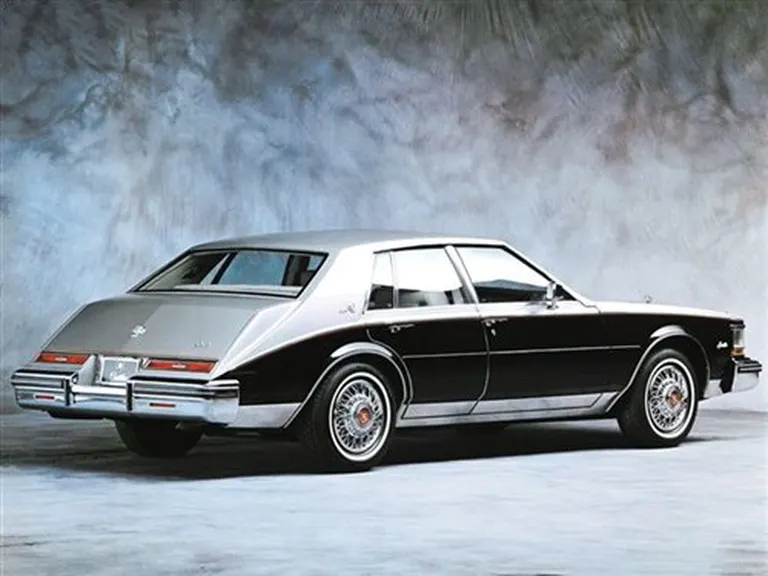 After the 1970s, Cadillac developed in a small direction as a response to the 1973 oil crisis. The Seville model, which launched in May 1975, is a smaller Cadillac with international standard dimensions. In 1977, Cadillac's new Ville and other products were 8 to 12 inches shorter than their 1976 models, with an average weight of 950 pounds. The products of this period represented Cadillac's first-generation shrink products.
GM Cadillac Seville was the first Seville sedan launched to cope with the oil crisis and price increase. At that time, the car used the Chevrolet Nova sedan platform and was widely welcomed. Since then, Seville has been in the top five sales charts. In 1979, Eldorado model also became smaller. The model launched for 1979 was 20 inches shorter and 1150 pounds lighter than in 1978.
4.From 1980 to 2002, Cadillac competed with European luxury brands
In 1981, the smallest Cadillac model – Cimarron was launched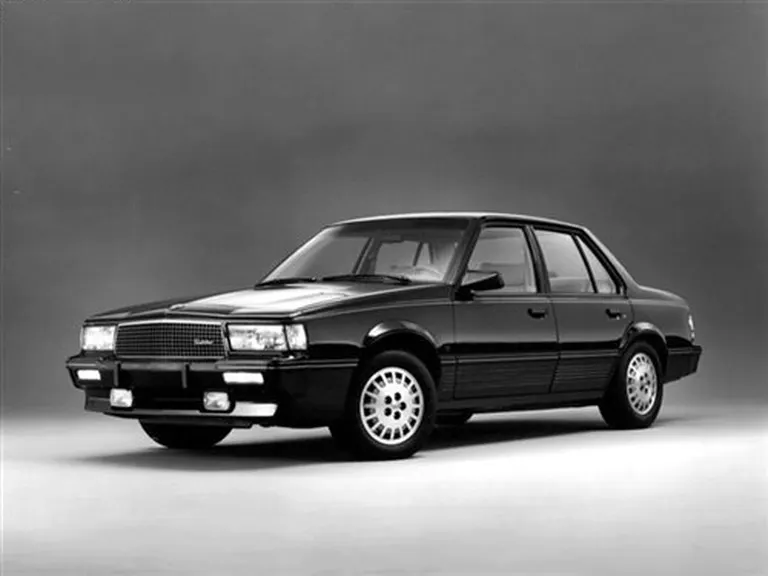 Since the 1980s, many European luxury car brands have established their footholds in the US market, forcing home-grown US premium car brands to adopt new product strategies against their competitors. In 1981, GM launched Cadillac's smallest model in history – Cimarron. Cimarron and Chevy Cavallier, Pontiac 2000, are based on "J" class cars, which were launched to compete with smaller imported models like the BMW 320 and later the BMW 325i.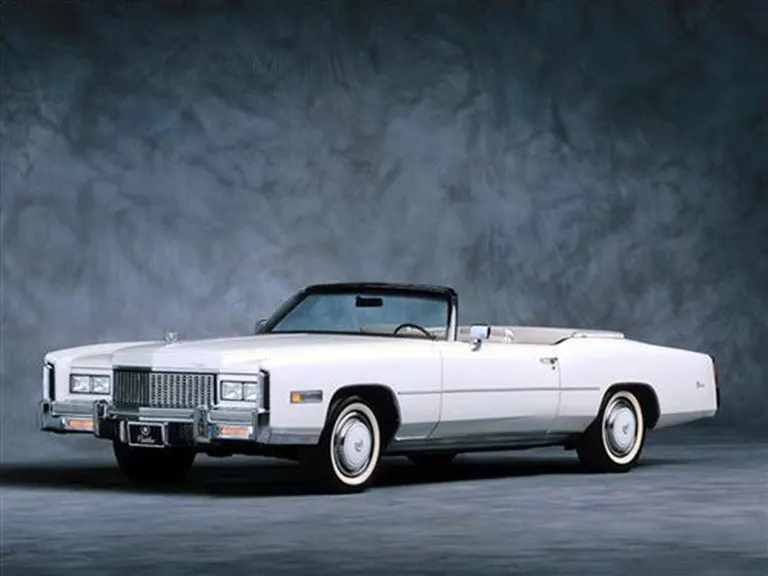 In 1985, the standard Cadillac Ville car was completely redesigned. The length of the Ville series has been shortened, and the front wheel drive is used like the Buick Electra and Oldsmobile 98 (shared certain parts are commonly used in the automotive industry, especially among American manufacturers, Henry Leland believes that "Universal Parts" has created a bright future for the automotive industry). In 1986, in order to further cater to younger customers with higher functional requirements, Cadillac began to launch a functional car in the Ville series: Tuning sedan. Tuning car has fog lights, rear bumper, 15-inch aluminum alloy wheels, black tires, faster speed and better steering.
1987-1997, Cadillac brand products became more global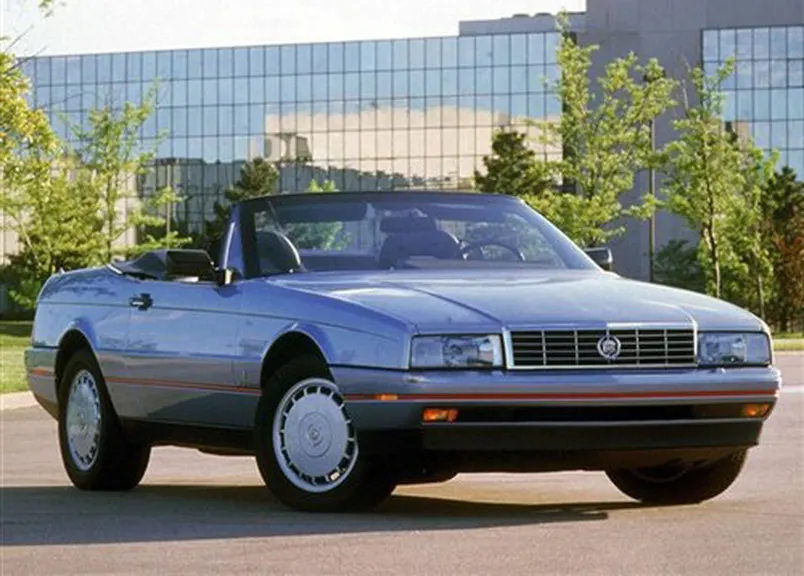 In 1987, Cadillac launched its most distinctive model – the Allante two-seater convertible. This model is based on the shortened Eldorado / Seville chassis. Its body and internal equipment are airlifted twice a week from the Pirinfarina design and manufacturing plant in Italy using a 747 transport aircraft and then assembled in the United States. Allante assumed responsibility for the flagship model of the Cadillac series. With a minimum price of $57,183 and a limit of 6,000 vehicles, it is the most expensive and least produced model in Cadillac. He changed the pattern of ultra-luxury cars that have been dominated by European cars. Therefore, Cadillac has become a symbol of luxury cars in the eyes of the American people and even the people of the world. The White House in the United States has also chosen it as a presidential car, which has been up to now.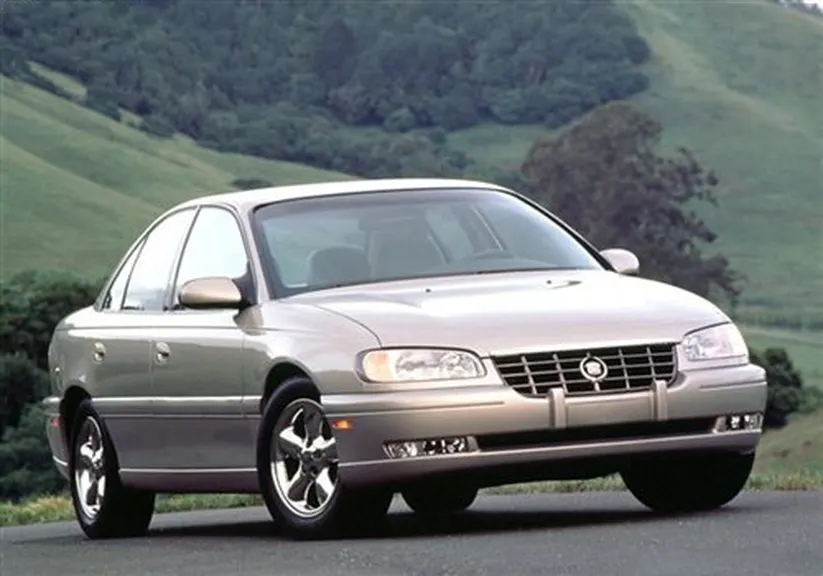 The European-style luxury car Catera launched by Cadillac in 1997 is aimed at younger customers who prefer European styles. Catera is a German-made car designed by European and American engineers based on the German Opel omega mv6 model. Designed for German highways, it uses a powerful v6 engine with rear-wheel drive. In order to maintain the characteristics of Cadillac luxury cars, Catera provides better comfort and convenience than its rivals.
There are two models of the 1999 Cadillac four-door sedan: ordinary catera and catera with leather interior. Safety equipment includes dual airbags, ABS anti-lock brakes, traction control, emergency lights, indicator lights to alert drivers that they might be icy roads, new electric door lock and a warning light that tells the driver when the loadable fuel cap is loose. Catera is powered by a 3.0-liter 200-horsepower V6 engine with four-speed automatic transmission.
5. From 2003 to present, the new century of Cadillac brand development
In 2003, Cadillac CTS led the advent of a new style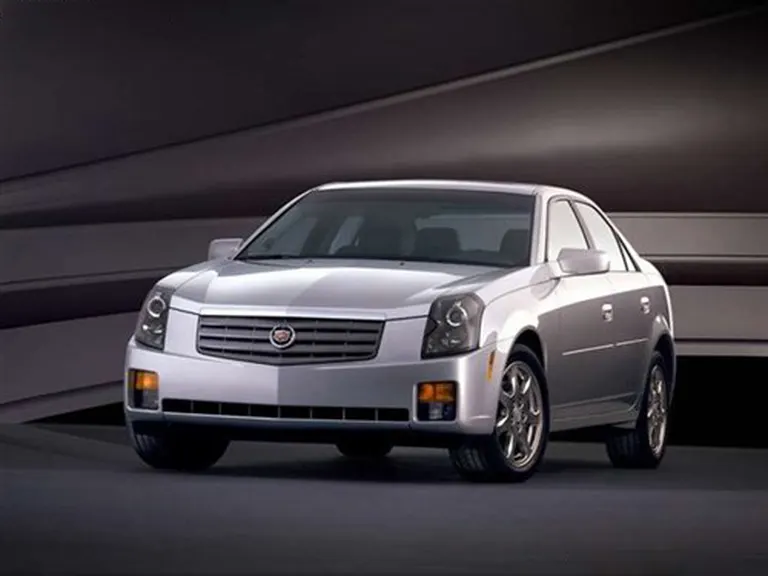 In 2003, Cadillac had a brilliant year. In addition to the new product CTS sedan, XLR luxury sports car and SRX luxury sports multi-functional vehicle appeared on the market. General Motors described the Cadillac CTS as the "Classic Cadillac of the 21st Century". It is the first model to adopt a popular concept car design among the models for market sale, incorporating straight lines and longitudinal headlights into traditional grid grille of Cadillac.
Cadillac XLR is known for its new styling concept and avant-garde design style. XLR pays more attention to the performance of the chassis and the body structure. The new 4.6-liter Big Dipper V-8VVT (interchangeable valve speed regulation) rear-wheel drive engine makes this car became the lightest and most powerful car in the series. Another major feature of XLR is its retractable roof, which can change from a sports car to a convertible in less than 30 seconds by pressing a button.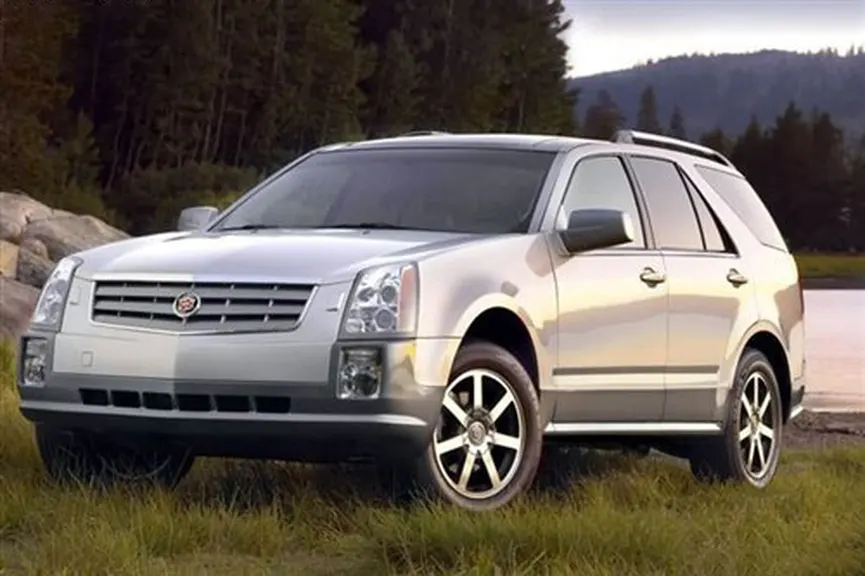 The birth of SRX announced Cadillac's entry into the luxury sports utility vehicle market. SRX is based on the new Sigma model structure favored by General Motors. It uses a new generation of 4.6-liter Polaris V-8VVT and a new 3.6-liter V-6VVT engine. It has a uniform weight distribution, low center of gravity, a prominent powertrain combination, and a lot of application of vehicle stability technology makes SRX become a real multifunctional vehicle with driving pleasure.
Summary:
Cadillac car, in its 100 year history, has many unforgettable unique design and technological innovation, which makes it enduring in the luxury car market. Over the past century, Cadillac has made great breakthroughs in technology and craftsmanship, which has had a huge and far-reaching impact on the automotive industry.