At that time, when the technology was still underdeveloped, Volvo had focused on automobile safety. Three-point seat belt, motorized brake and rear-facing baby seat are all developed and first applied by Volvo. With the development of science and technology, Volvo has brought more mechanical safety and electronic safety configuration to the automobile industry in the following decades. At the same time, the timely launch of XC90 and XC60, as well as their success, also laid the foundation for Volvo's continued development.
In 1972, Volvo planned to increase the production of some small cars, so it bought a 33% stake in the Dutch car manufacturing company DAF. At the same time, the Volvo Experimental Safety Car (VESC) was launched. This car is actually a laboratory built on wheels. It has gradually developed to provide testing for all safety systems: such as airbags, ABS brakes and retractable bumpers. New technological innovations in this year include: hazard warning lights, seat belt reminders, and children reverse seat locks.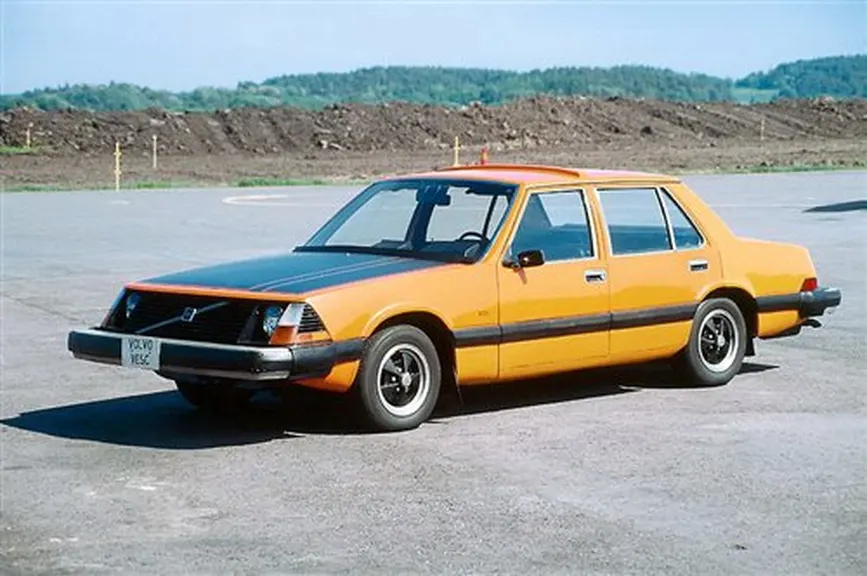 In the summer of 1974, Volvo introduced a new generation of models – Volvo 240 and Volvo 260. Their unique front design has received mixed reviews. In February, a new Volvo car factory opened in KALMAR, Sweden. This factory does not look so traditional in appearance, and so does the products it produces. This factory uses a special transport device to transport the produced cars, and the workers divide into teams to perform repetitive tasks.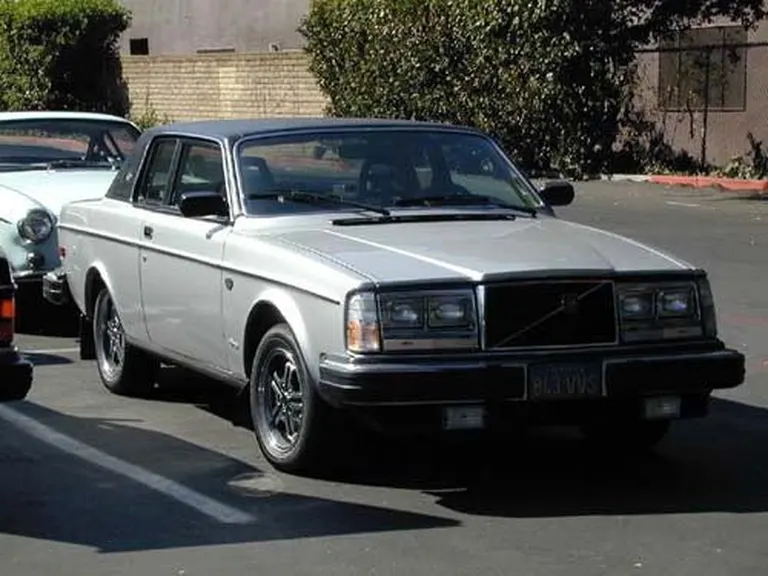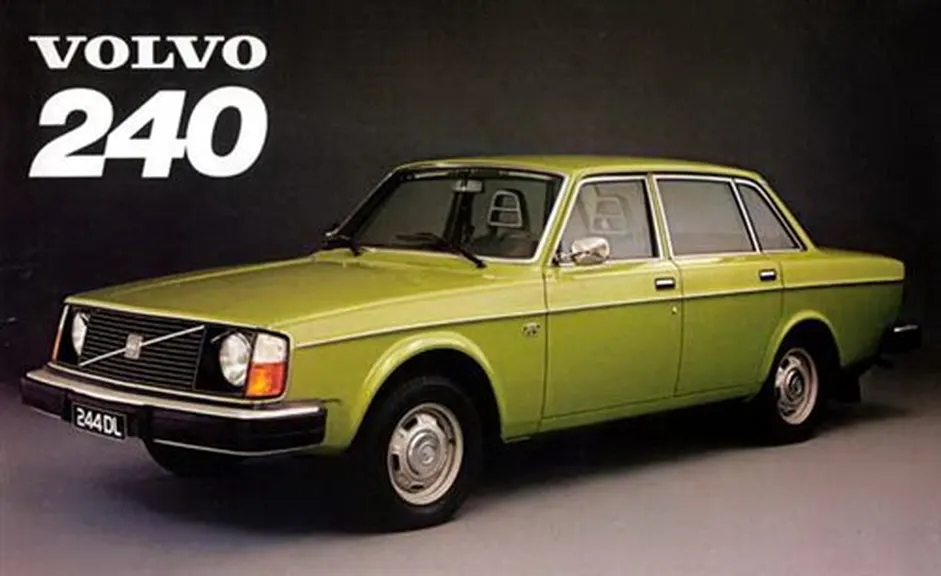 In 1976, Volvo BV Car Company launched a new car, Volvo 343, which marked the company's entry into the small car market. In the same year, the National Highway Traffic Safety Administration of the United States purchased Volvo 240. They were used to formulate American vehicle safety standards, which are required for all new cars entering the American market. In California, Volvo introduced the world's first car with a sensor-based three-way catalytic converter. In the same year, Volvo produced its 3 millionth car.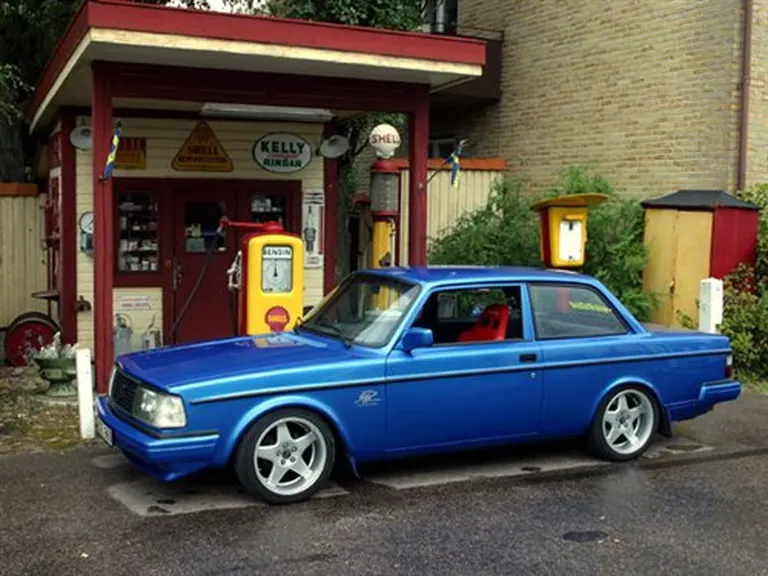 In 1978, Volvo's safety concept car (VSCC), was unveiled. Volvo Car Manufacturing Company becomes a subsidiary of Volvo CAR CORPORATION. Its first chairman was Hakan Frisinger. Automobile sales exceeded 10 billion Swedish kronor for the first time. Car sales account for 54% of Volvo Group's total turnover. The management of Volvo Group put forward a long-term proposal to establish a joint venture with Norway, but most of Volvo's shareholders voted against it, so this plan also failed.
In 1980, Volvo launched its first turbo engine car, the Volvo 240 TURBO model, which was driven by a 155-horsepower B21ET engine. Volvo 760 went offline in 1982. At first, it had two types of 6-cylinder engines to choose from – gasoline B28E and TD24 turbo diesel engines. TD24 can accelerate the Volvo 760 GLE from 0 to 100 km/h in 13 seconds, which was also the fastest diesel-powered car in the world at that time.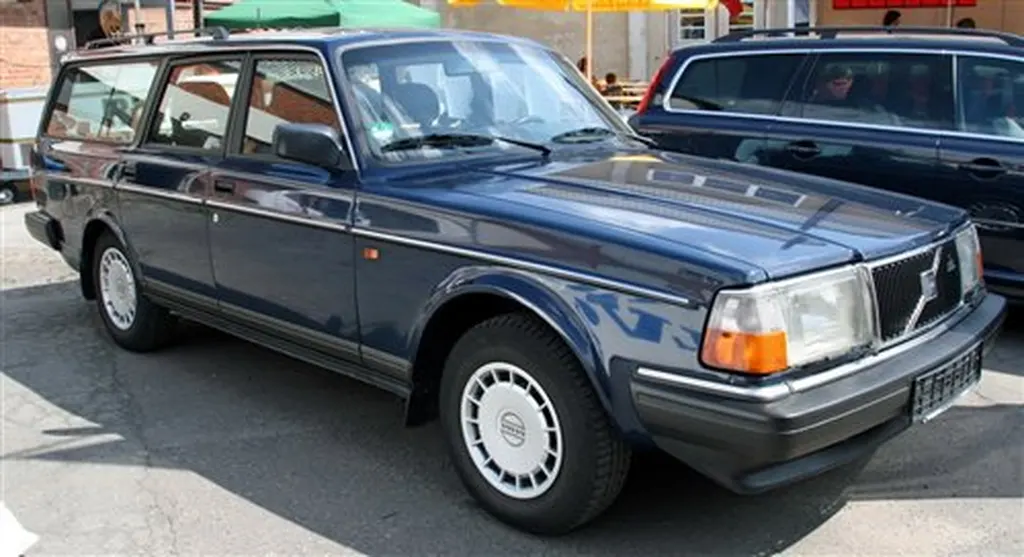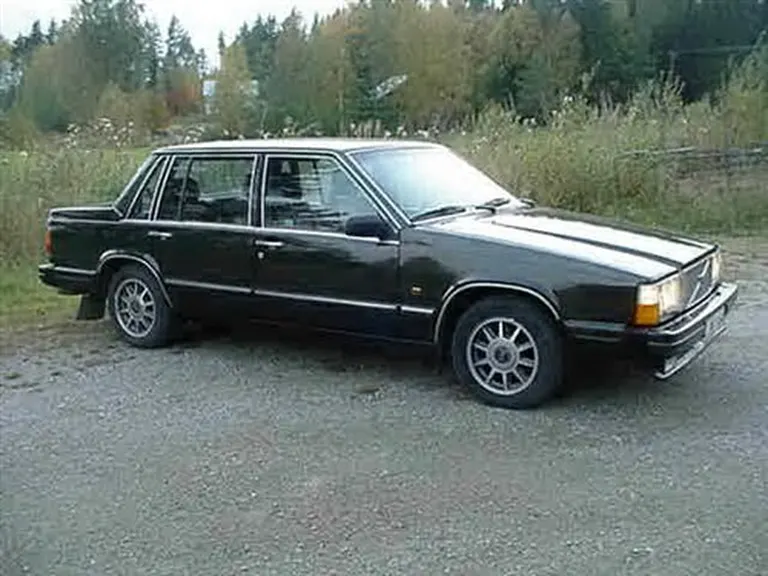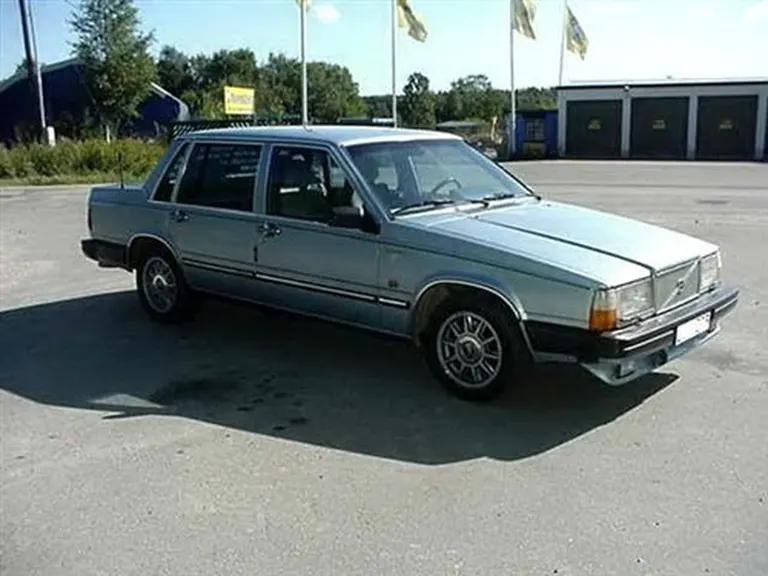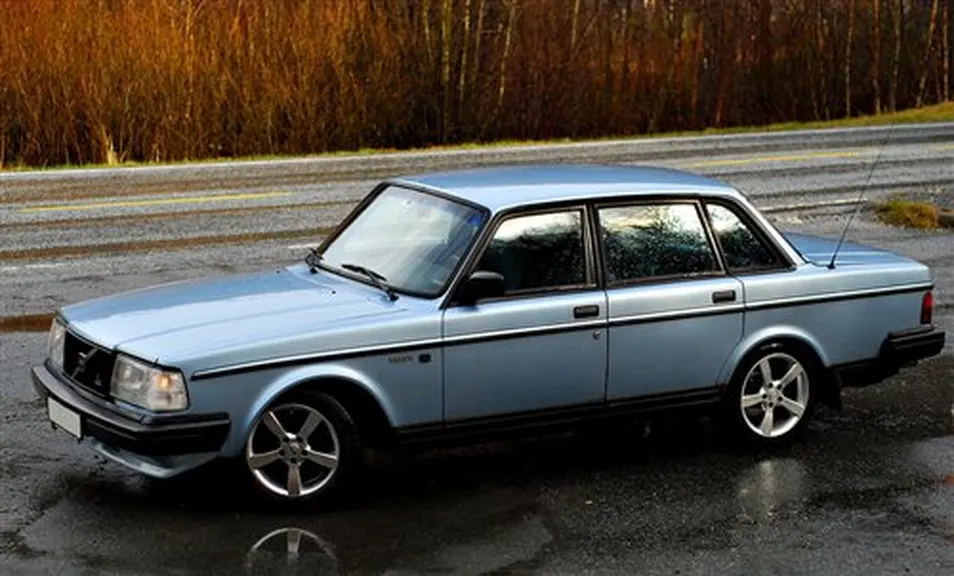 In 1984, the new Volvo 740 added two models: GLE and TURBO. 740GLE uses a four-cylinder 2.3-liter engine, and the engine uses a non-contact ignition system. The 740 TURBO has a 2.3-liter, 182 horsepower (DIN) engine, which is a turbocharged engine with an intercooler. In addition, the 740 model has a 6-cylinder, 2.4-liter diesel engine version.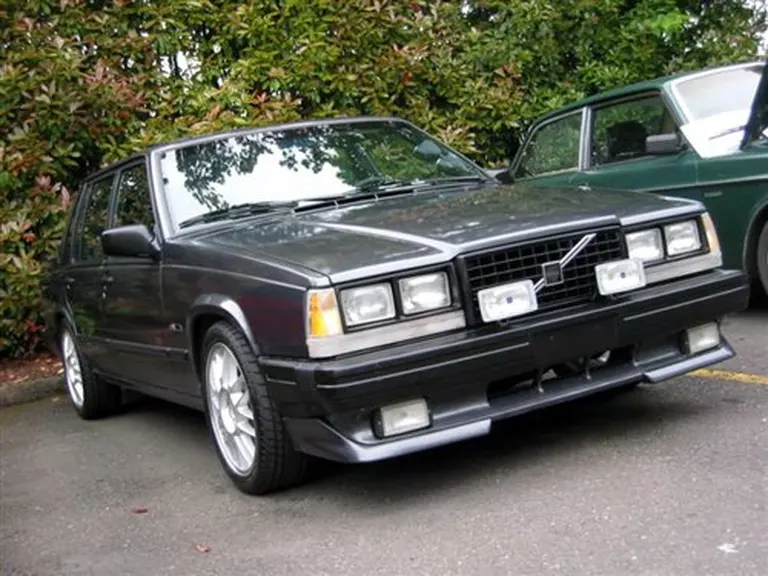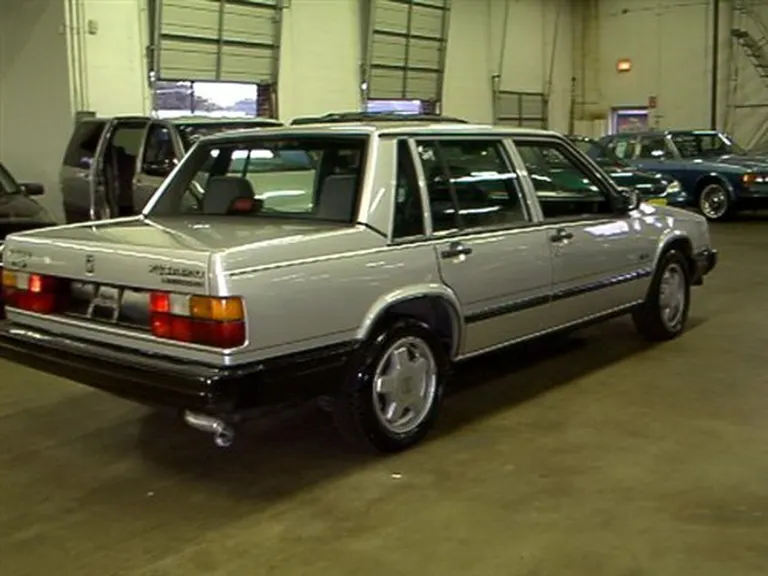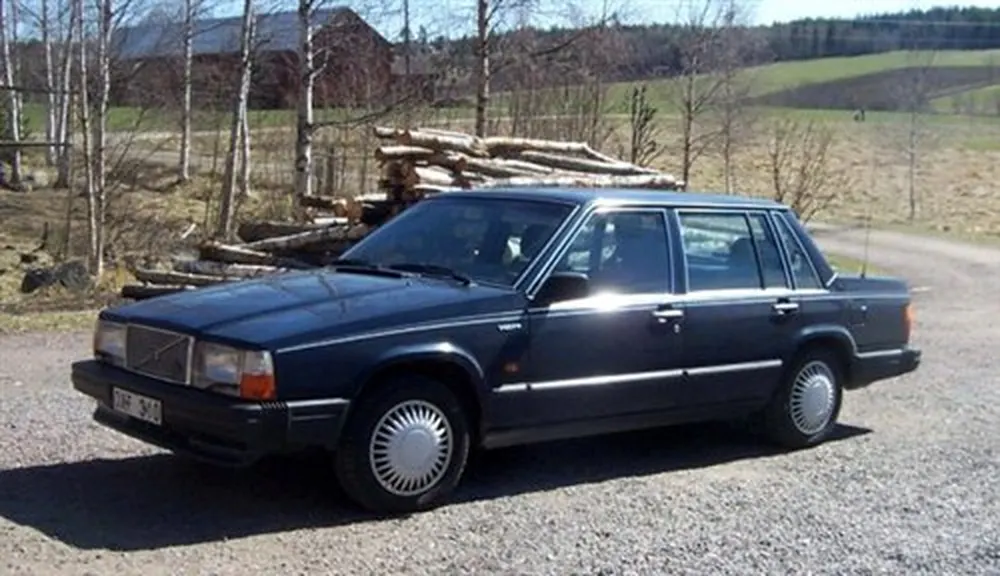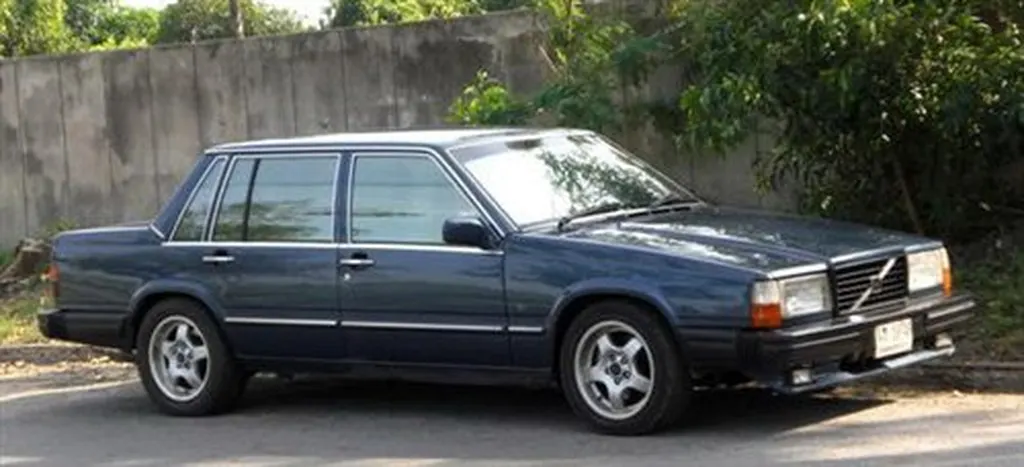 In 1985, Volvo introduced a luxury two-door car 780, which became the top model of the Volvo car family. It was first exhibited at the Geneva Motor Show, which was jointly developed by Volvo and BERTON Company in Italy. Volvo in the Netherland launched the Volvo 480 ES, a sporty and streamlined 4-seater car. This is the first time that Volvo has introduced a front-wheel drive car.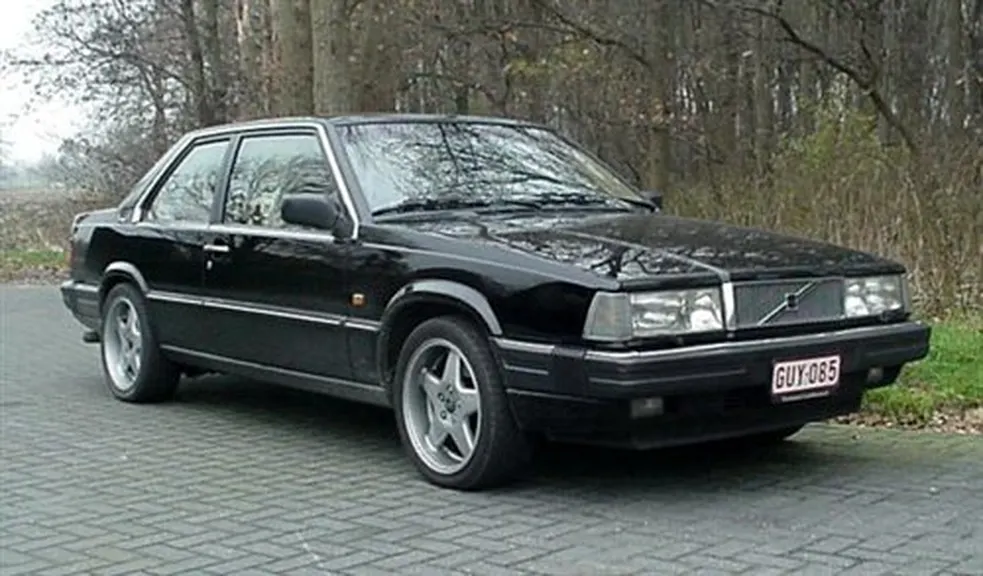 In 1987, ABS brakes became an option configuration for Volvo 740 and 480. Then in 1988, the Volvo 440 compact car was launched. In addition, Volvo has introduced an upgraded version of the 740GLT, which uses a 16-valve four-cylinder engine. This is the first time Volvo has used an engine with four valves per cylinder. In 1989, Volvo introduced a new sedan 460 for the 400 series.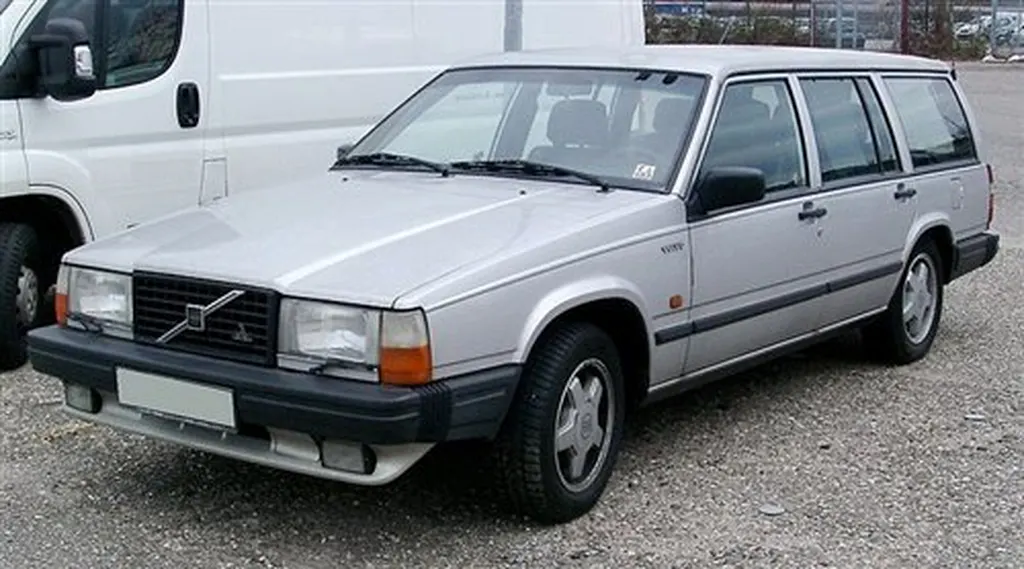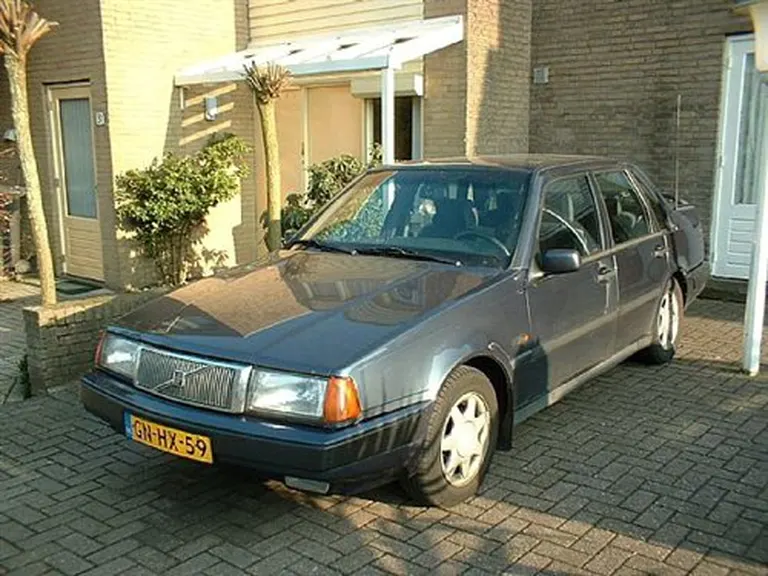 In 1990, Volvo introduced the luxury sedan 960. This car has an in-line 6-cylinder engine with a displacement of 3L and is equipped with an electronically controlled automatic transmission. The front seat mechanical seat belt tension control device has become a standard configuration of Volvo cars, and airbags are also available for customers to choose. Customers can also choose to replace the armrests of the rear seats with child safety seats. It is worth mentioning that the inertia reel seat belt commonly used in modern cars was invented and applied to cars by Volvo this year.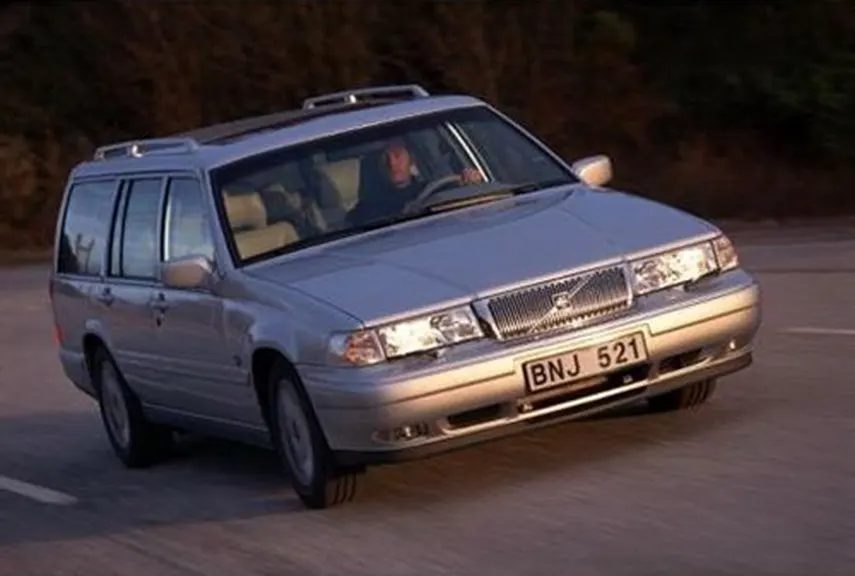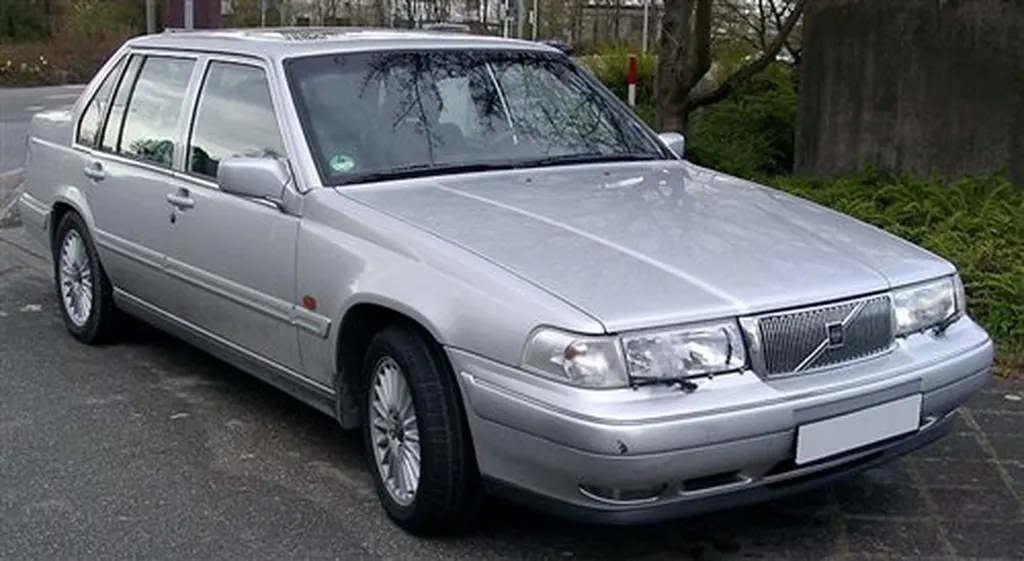 In 1991, the Volvo 850 GLT was launched on the market. It was equipped with a horizontal 5-cylinder engine. At the same time, this model was equipped with side impact protect system (SIPS), front seat automatic adjustment of the seat belt axis, and three-link rear suspension.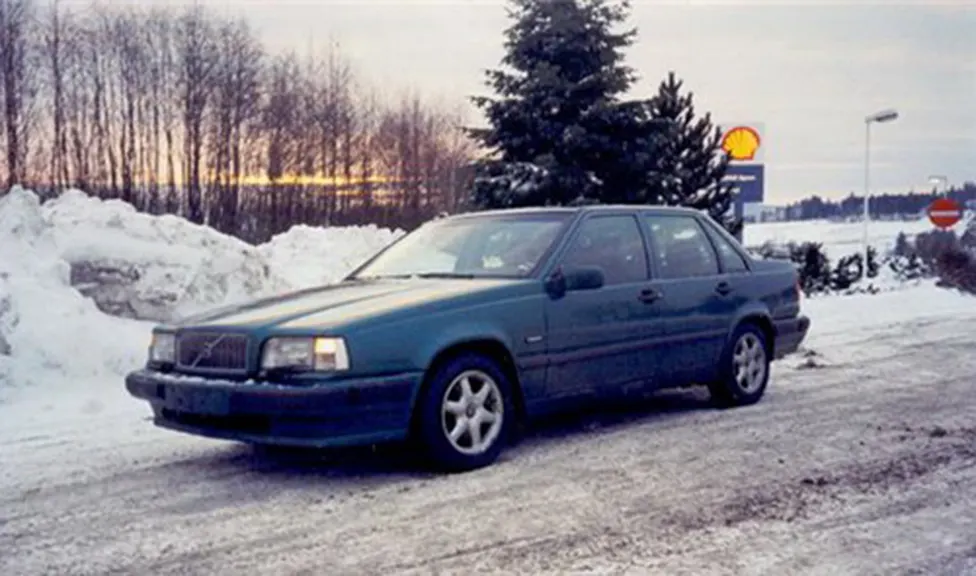 In 1992, Volvo equipped the side impact protect system as standard for the three series of Volvo 740, 940 and 960 models. At the same time, the front passenger seat of the car also adopted an airbag. Volvo's Eco Concept Car (ECC) was exhibited at the Paris Motor Show. It uses natural gas turbine, electric engine and high-speed engine technology and is equipped with highly recyclable materials, attracting the attention of the global automotive industry. Built on the basis of the 850 chassis, its exterior style is very similar to the Volvo S80 later introduced.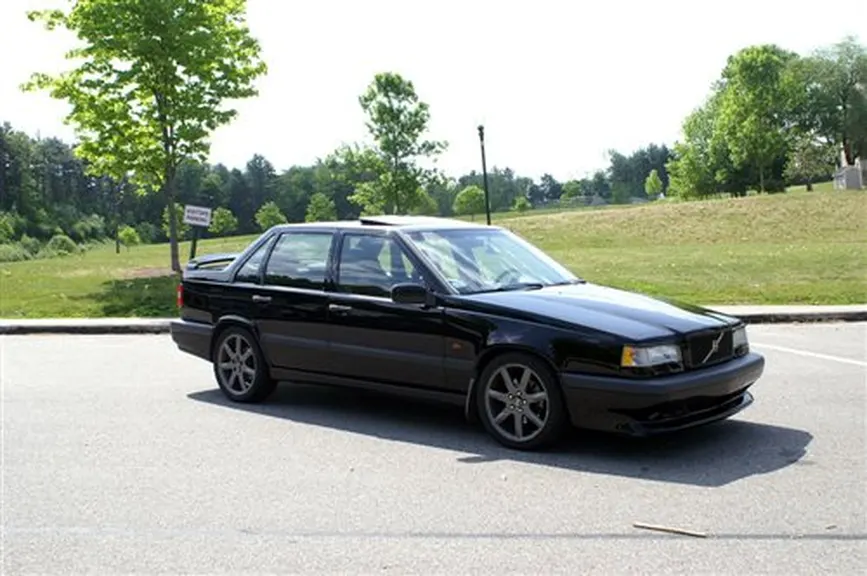 In February 1993, Volvo launched the 850 station wagon, and in August launched the 850 TURBO. With its launch, its maximum power of 225 horsepower has become the most powerful engine in Volvo's history. All three rear seats of Volvo have been equipped with inertia reel-type automatic seat belts. In May, the last Volvo 240 went offline, which was a station wagon. Over 2.8 million vehicles have been sold in this series. In the second year, at the Geneva Motor Show, the Volvo 850 T-5R was unveiled. This car is equipped with an inline 5-cylinder engine with a maximum power of 250 horsepower. This car became the most powerful car in Volvo's history at that time.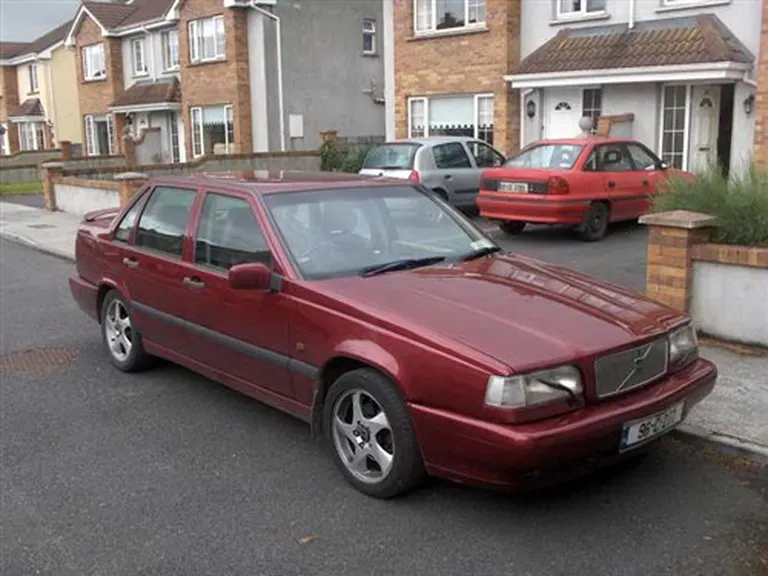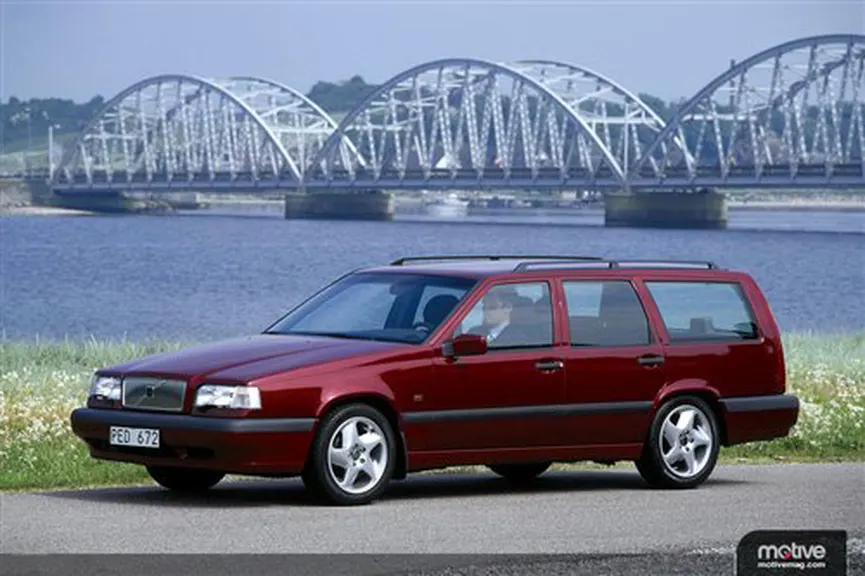 By 1994, Volvo's car model code gradually changed from all-digital to the combination of letters and numbers that we see now. The application of the side impact protect system and the inertia reel-type automatic seat belt has demonstrated Volvo's continuous pursuit of safety and its strong safety technology research and development capabilities. In addition, the launch of the luxury model 960 has not only enriched Volvo's product line, it also gives Volvo the ability to compete with other big brands.
In 1995, Volvo S40 and V40 were launched. This is a compact car jointly developed by Volvo and Mitsubishi. Side impact airbags have become standard, and in the same year it also became standard for 850 and 960 models.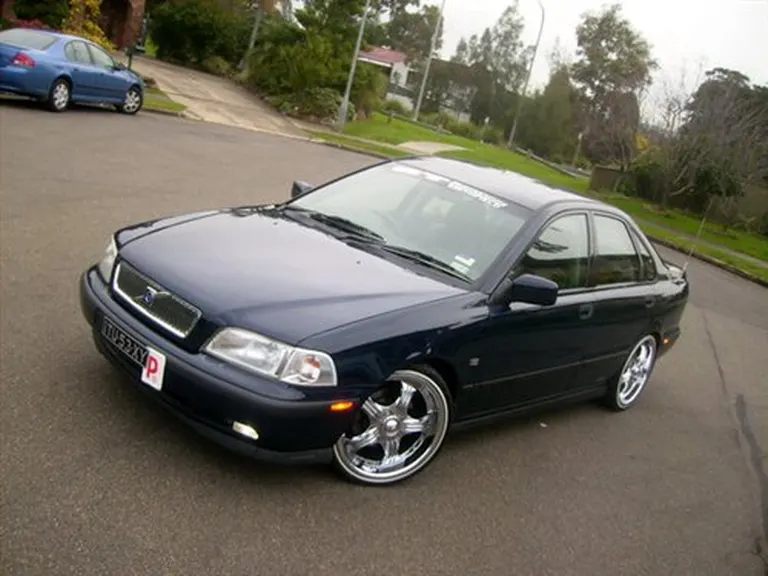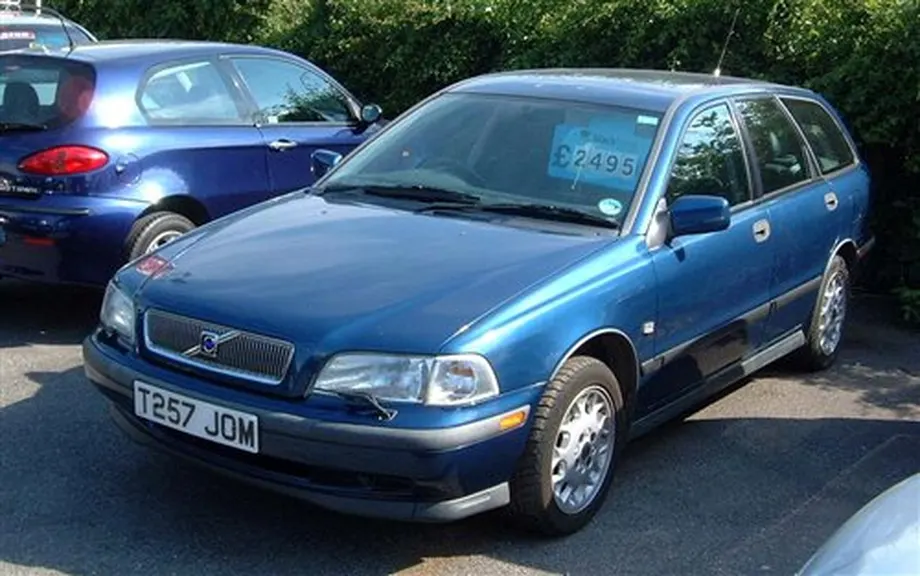 In November 1996, the last Volvo 400 went offline, and about 700,000 vehicles were sold in this series. In addition, Volvo launched the 850 Bi-Fue l dual-fuel vehicle, which can be driven by gasoline or compressed natural gas (CNG). Another new car is Volvo 850 AWD, which is Volvo's first all-wheel drive car. At the Paris Motor Show, the company chose to display the Volvo C70 coupon. Volvo introduced the S70 and V70, these two cars succeeded the Volvo 850. In the brand's new naming system, S stands for sedan, V stands for utility vehicle (station wagon), and C stands for sports car or convertible. The Volvo 960 sedan series has now become the S90, and the 960 station wagon has become the V90. One of the most significant milestone this year is that Volvo produced its 10 millionth car, a green Volvo 960 ROYAL.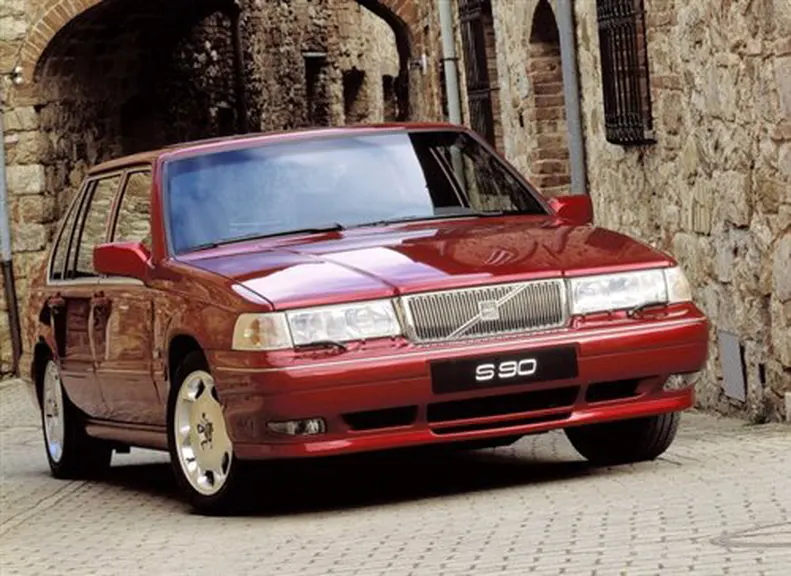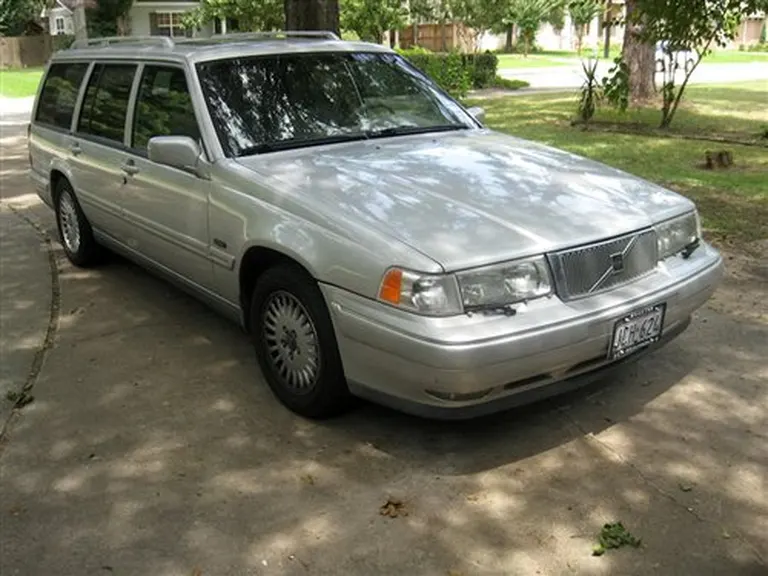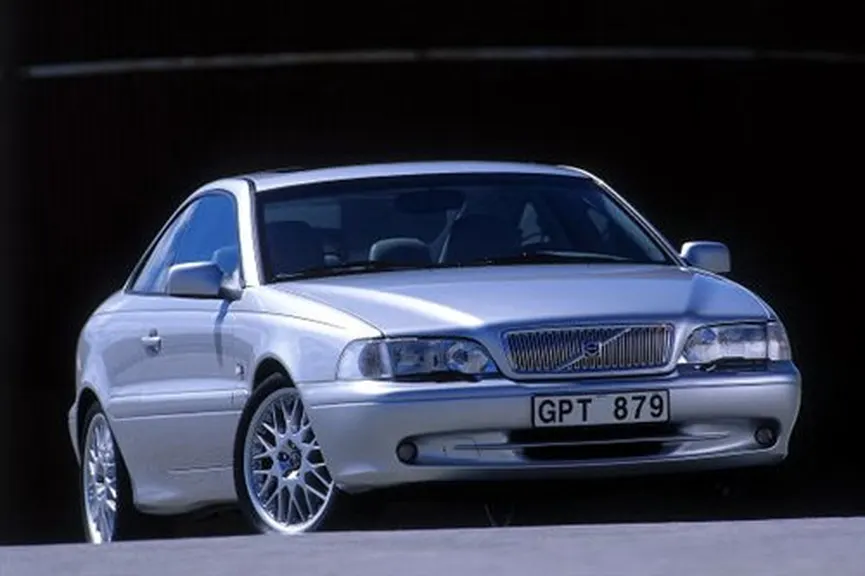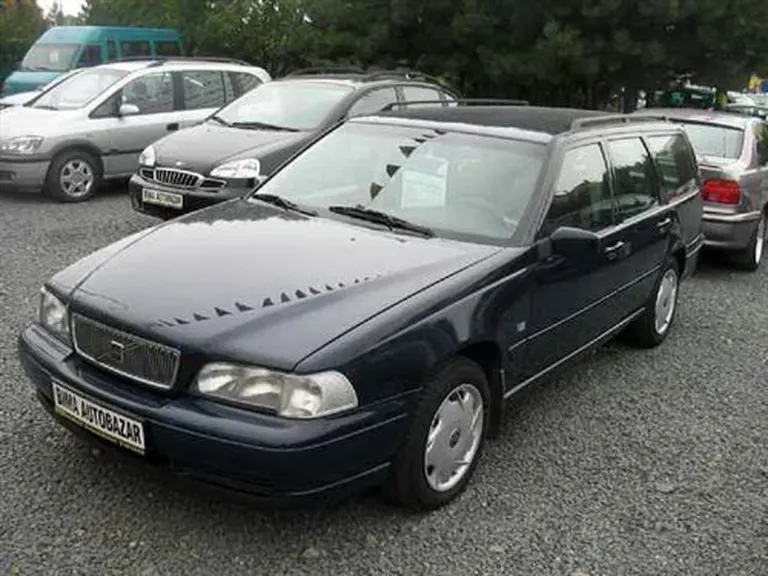 In May 1998, the Volvo S80 was unveiled. It was the first car produced on Volvo's new platform. Its innovations include: front-wheel drive powered by an in-line 6-cylinder engine, inflatable protective curtain system, Whiplash Protection System (WHIPS), on-board GSM phone and the adoption of advanced high-precision IT technology. This year, 940, S90 and V90 were all discontinued. They produced a total of 667,000 vehicles.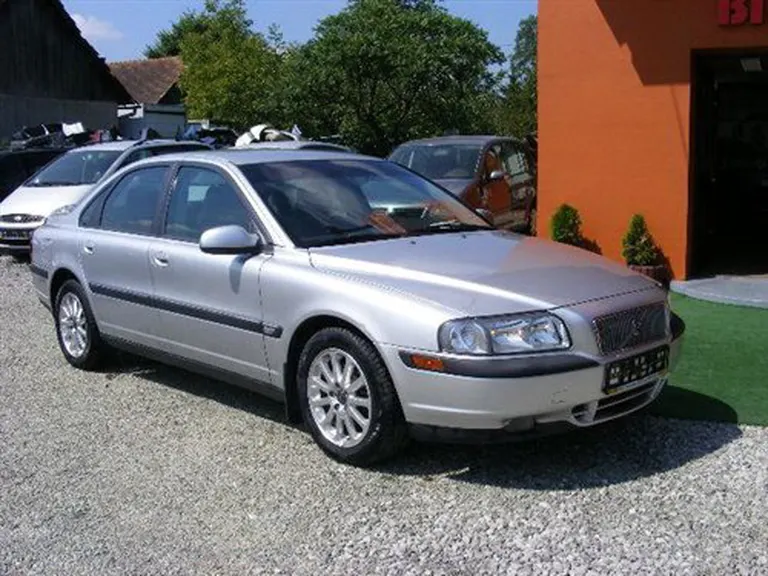 In 2000, new products were launched one after another: the new Volvo S40 and V40, the new Volvo V70 and V70XC, and the new Volvo S60 sedan.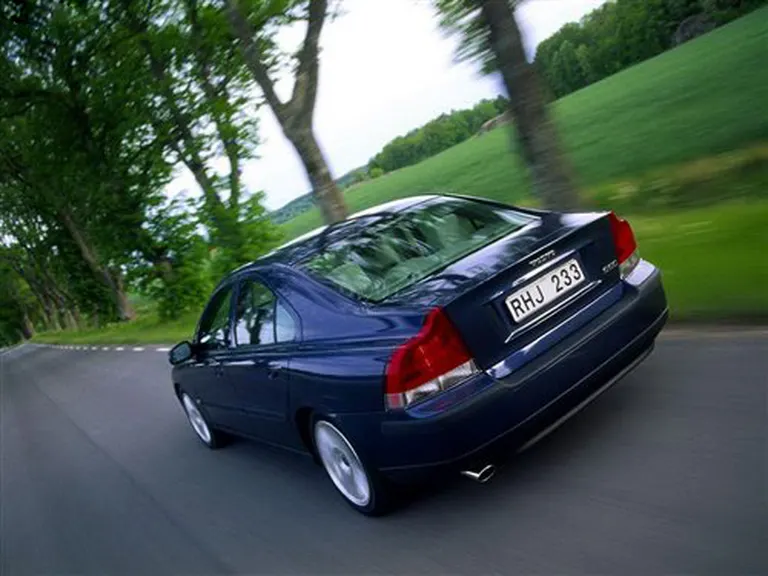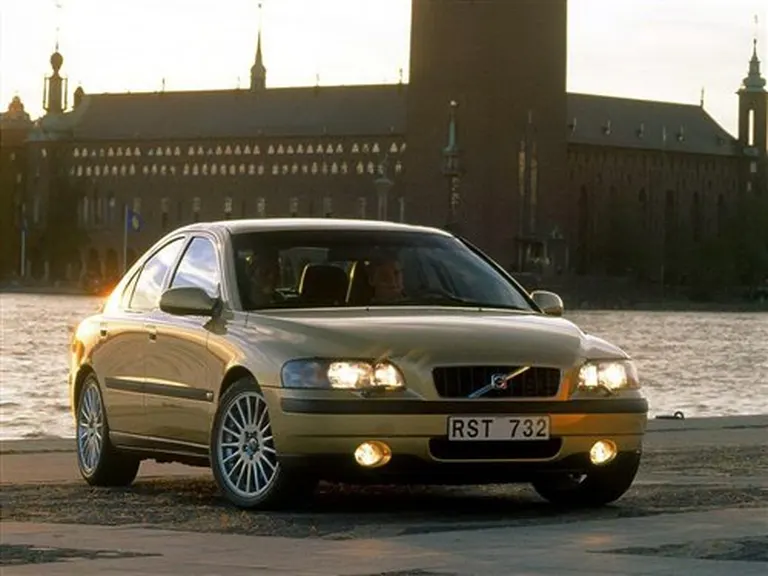 In 2001, Volvo launched its own D5 series diesel engine. Compared with the gasoline engines of the same power, their carbon dioxide emissions are 30% lower. The upgraded dual-fuel engine can offers CNG and LPG options. Volvo S60 AWD with a new drive system was launched. The center of its electronically controlled hydraulic system uses all-wheel drive.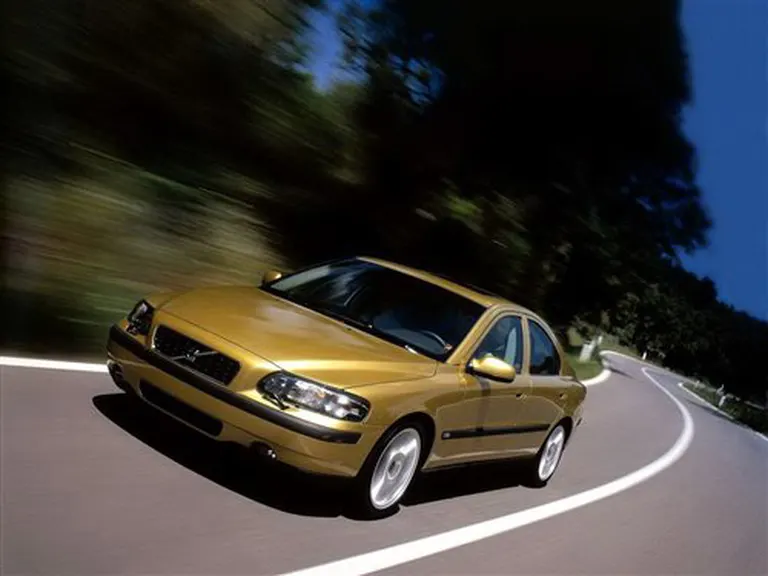 At the Detroit Auto Show in January 2002, the new Volvo XC90 was launched. XC90 was immediately welcomed as soon as it was launched. No other Volvo car has won so many honors in such a short time. It soon achieved the highest safety rating in independent body tests in Europe and the United States. On April 14, Volvo launched the Volvo S60R and V70R high-performance cars to celebrate its 75th anniversary. It is equipped with a 6-speed gearbox and AWD all-wheel drive system, and is equipped with an engine with a maximum power of 300 horsepower and a torque of 400Nm.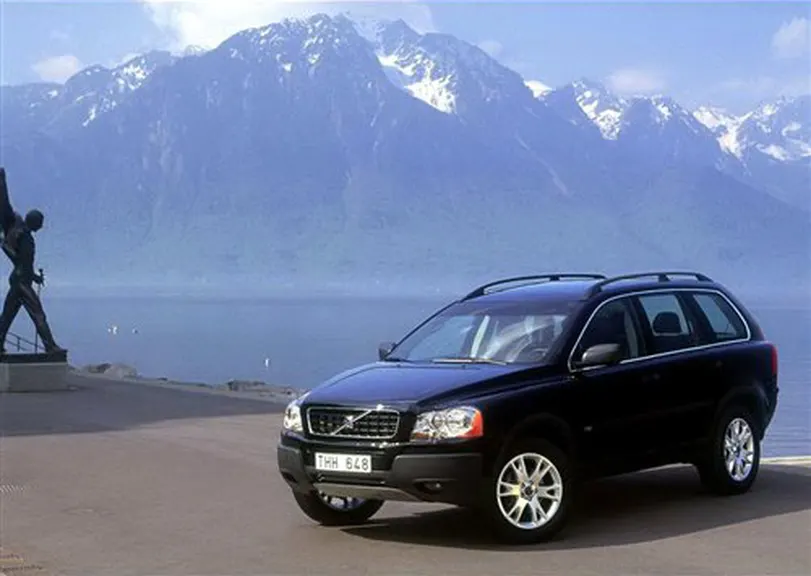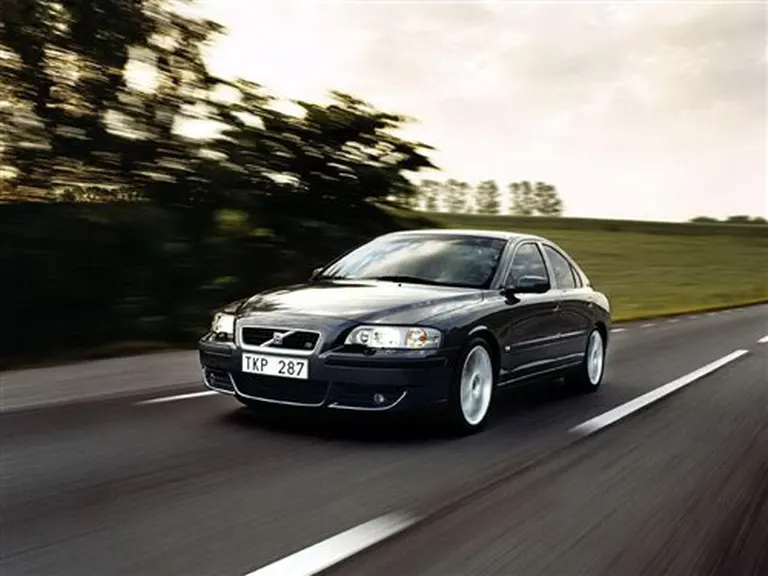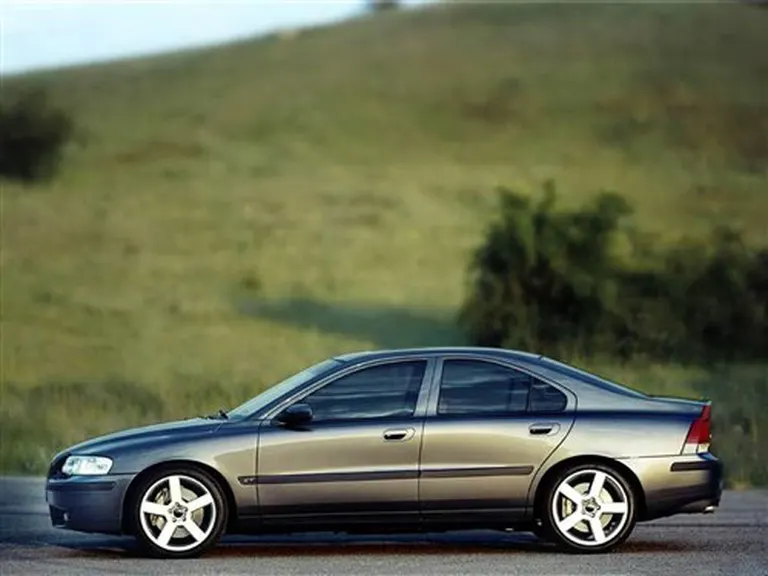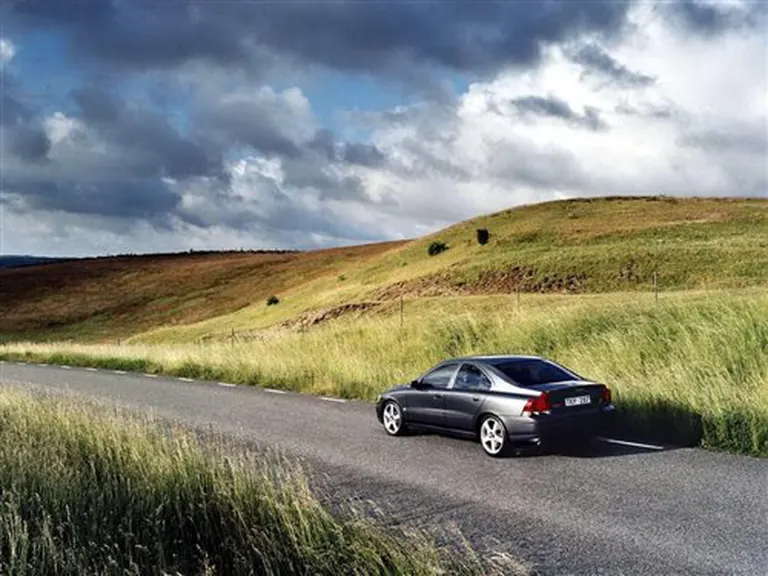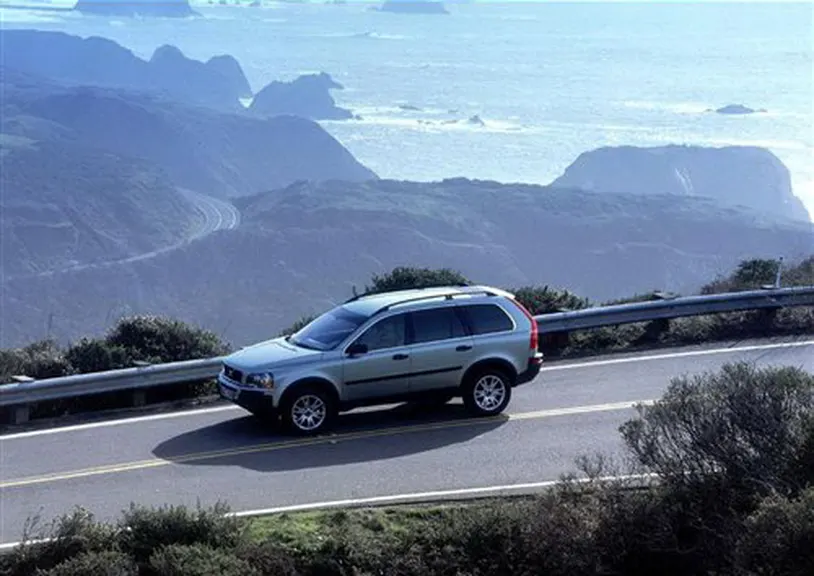 In 2003, a new generation of compact Volvo cars was launched: Volvo S40 and V50. Although the S40 retains its previous name, it is actually a brand new model. Security remains paramount. The patented new front design is divided into several independent impact buffers. It uses the same side impact protect system as Volvo's larger vehicles. The front seat has a Whiplash Protection System (WHIPS). Equipped with a 1.6L turbocharged diesel engine, the S40 is Volvo's first vehicle with a fuel consumption of less than 5 liters per 100 kilometers.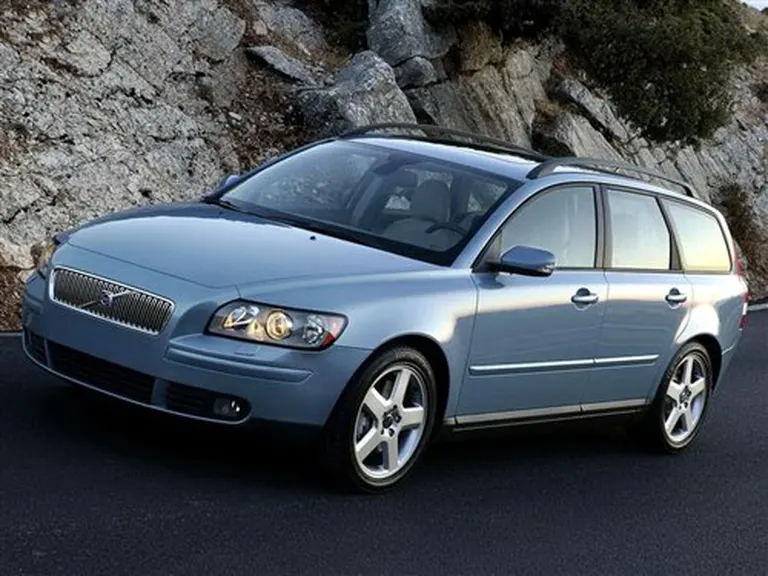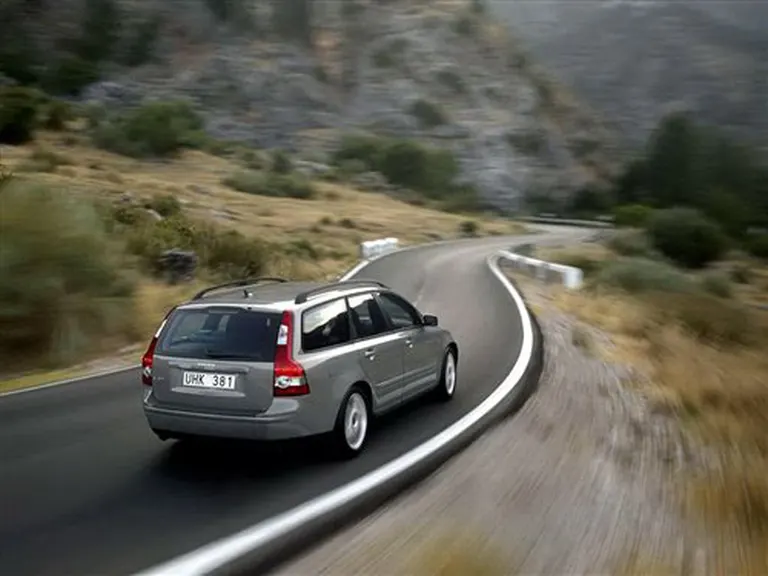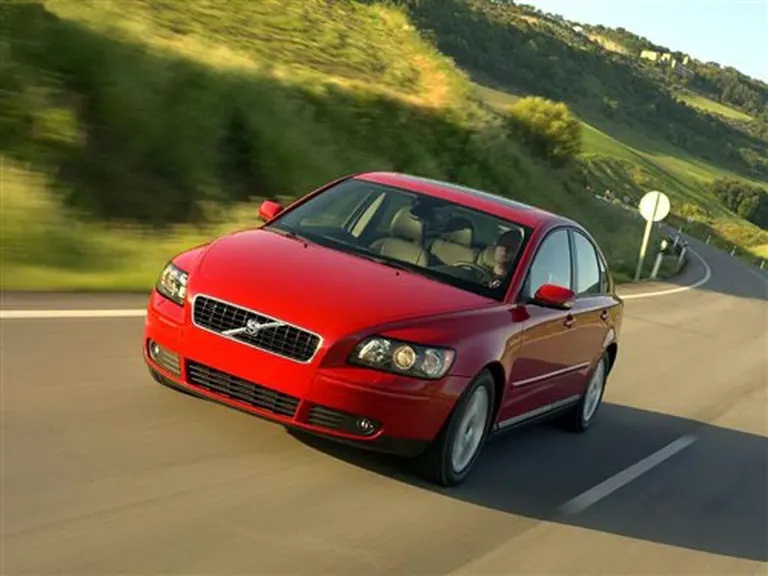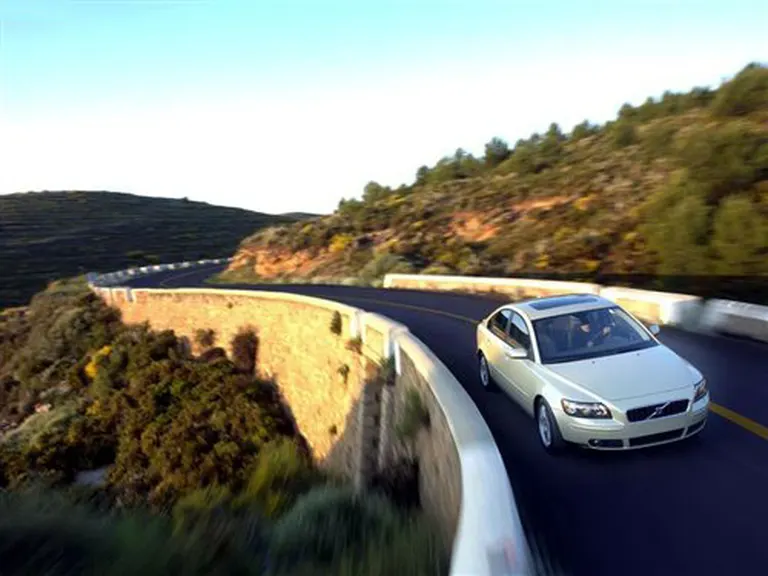 In 2004, Volvo first introduced the Blind Spot Information System (BLIS) in the world. This system with a camera can monitor the potential blind spots of drivers during driving. Another world first launched by the company is to provide side airbags for convertible. Volvo introduced the XC90 with a V8 engine to provide better power performance.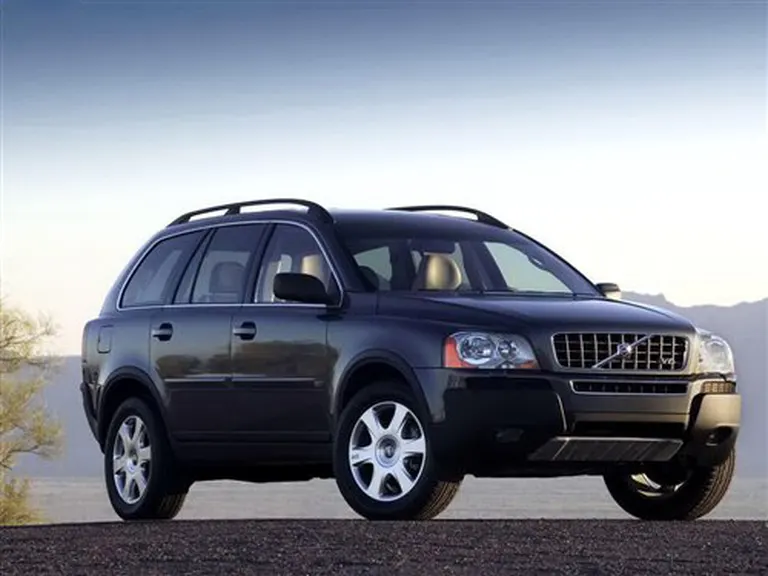 In 2005, Volvo launched a new generation of C70, a convertible with a foldable hardtop. At the same time, Volvo also installed the door-mounted inflatable curtain airbag as part of its side impact protect system on the C70.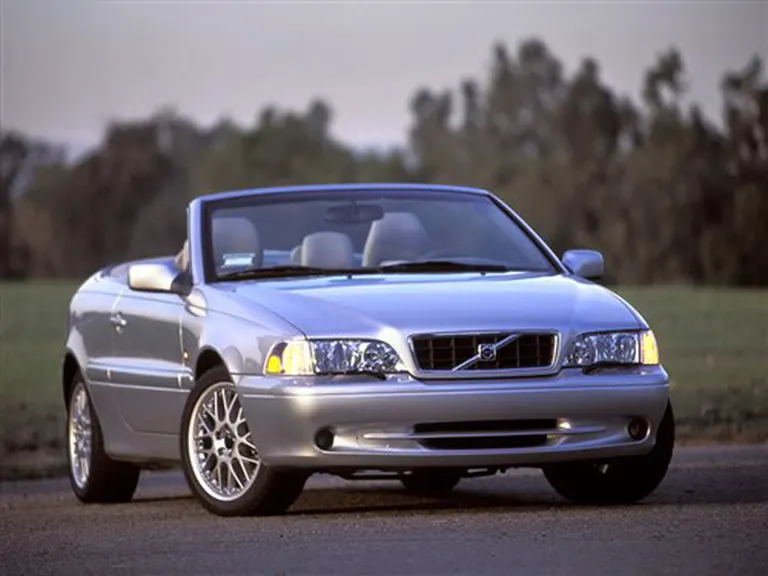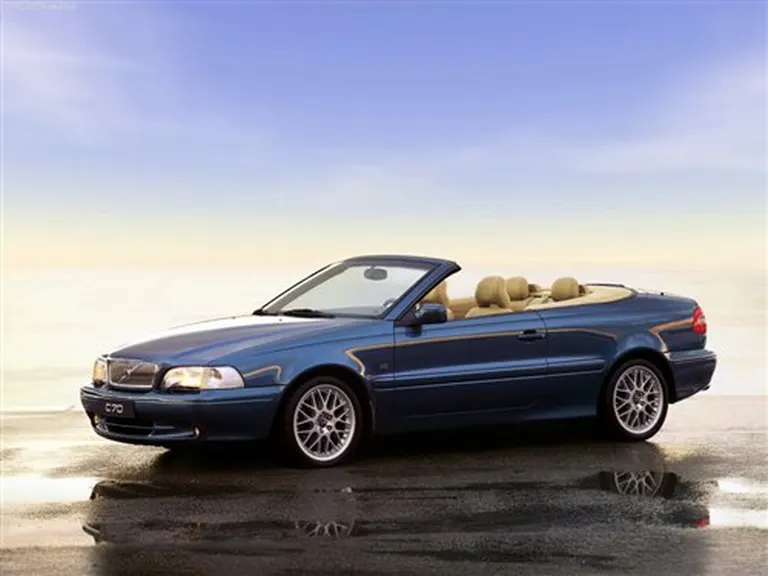 In 2006, Volvo introduced the C30, a hatchback compact car. It first appeared at the Detroit Auto Show as a design concept car. At the Paris Motor Show afterwards, this youthful and energetic car installed with glass baffle was officially unveiled. The next-generation of S80 was unveiled at the Geneva Motor Show. Volvo Cars began production in China, with the S40 as its initial product. At the end of the year, Volvo introduced a new city safety system that uses radar recognition and automatically brakes to help drivers avoid some low-speed collisions.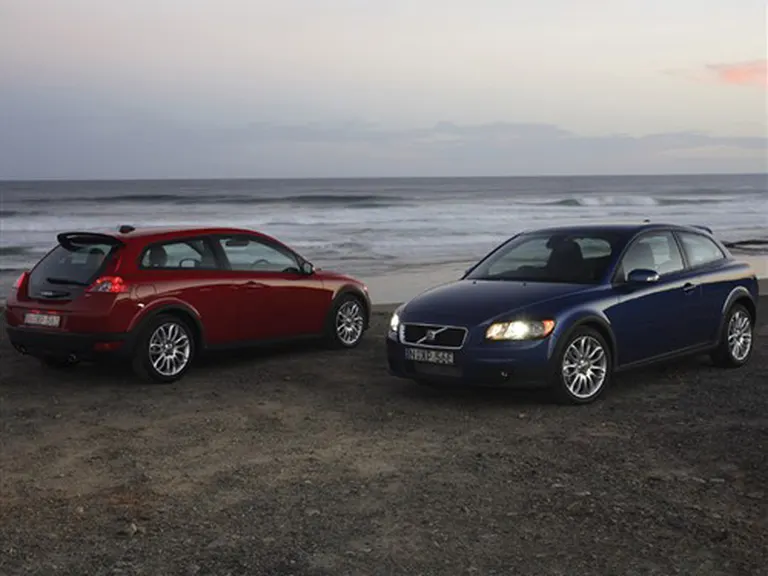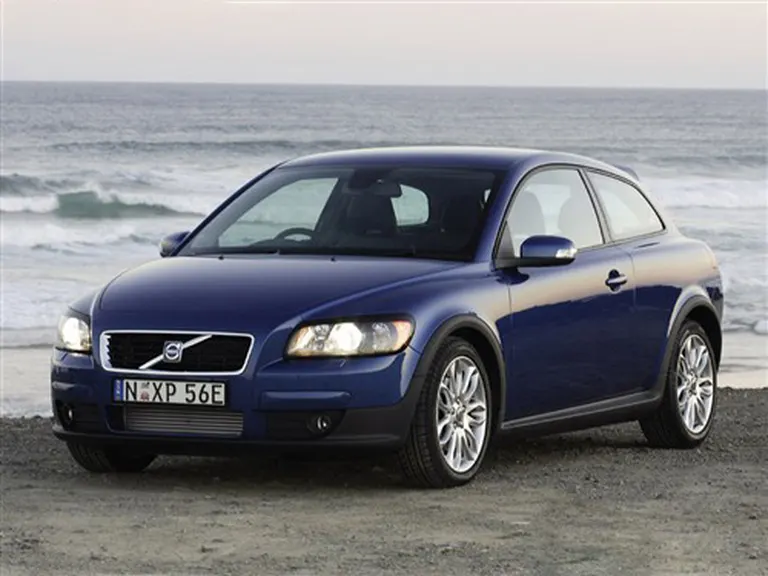 Volvo's new generation of S80 is a master of Volvo's latest technology, and it has set a new standard for safety and environmental protection in the luxury commercial vehicle market. More new safety technologies were first applied to the S80, including: adaptive cruise control system, collision warning system with automatic braking function, newly developed driver warning control system and lane departure warning system. These technologies are not only the latest safety technology of Volvo Cars, but also a leading position in the automotive industry.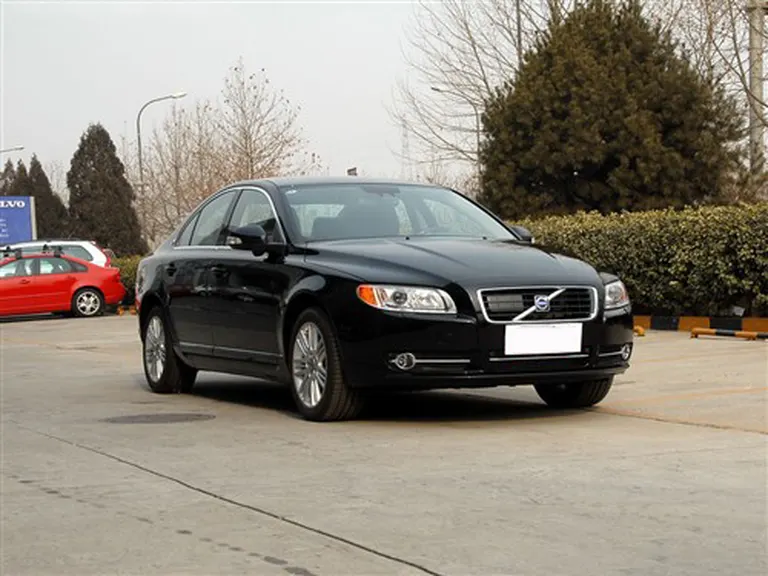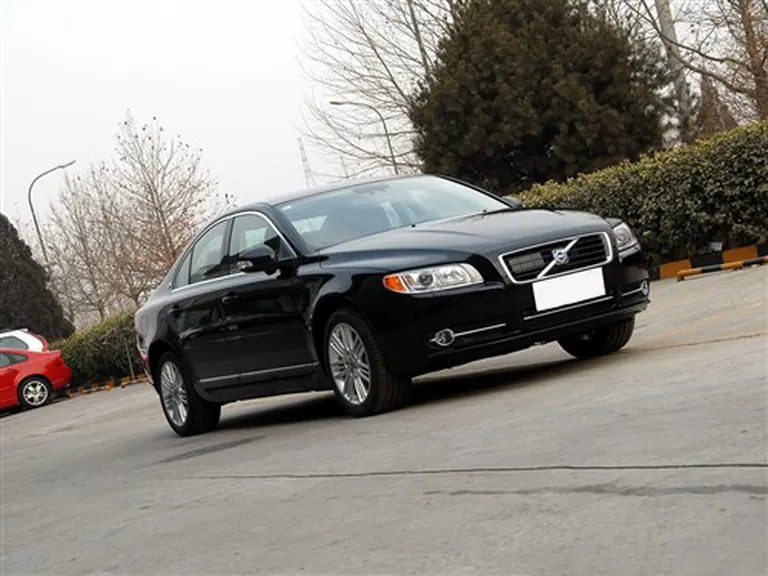 While the XC90 was recognized by consumers in 2008, the boom in the SUV market made Volvo realize that its SUV product series should be expanded. This year, Volvo launched the sporty SUV model XC60.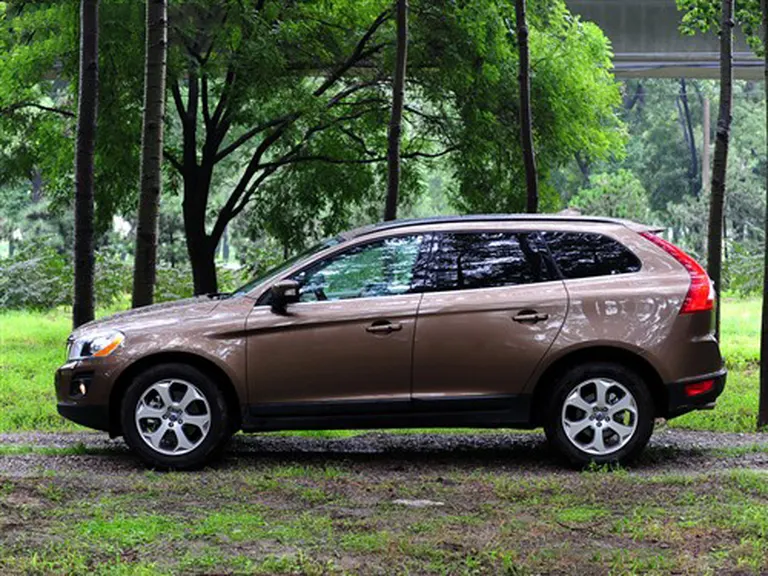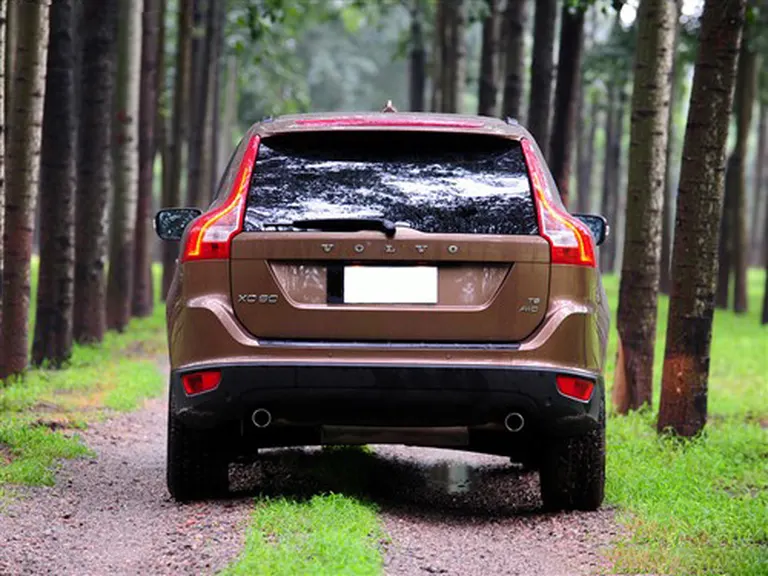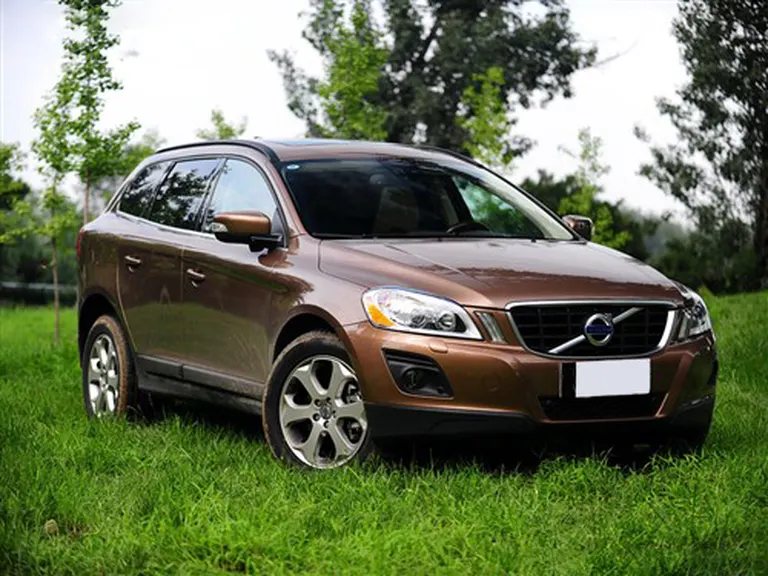 The XC60 will use Volvo's most advanced power system in terms of power. The gasoline version will be equipped with an inline 6-cylinder twin-turbo engine with a maximum output of 285 horsepower from the new S80 and V70, and the diesel version of the new XC60 will be equipped with a 2.4L inline 5-cylinder turbocharged diesel engine with a maximum output of 163 horsepower.
Volvo was officially released at the Geneva Motor Show in 2010. The lines of the new S60 are obviously more smooth, and its shape is in line with the current popular four-door Coupe style. At the same time, Volvo's iconic stepped "shoulder" shape is clearly reflected in the new car. In addition, the air intake grille and the headlight are all new and traditional design.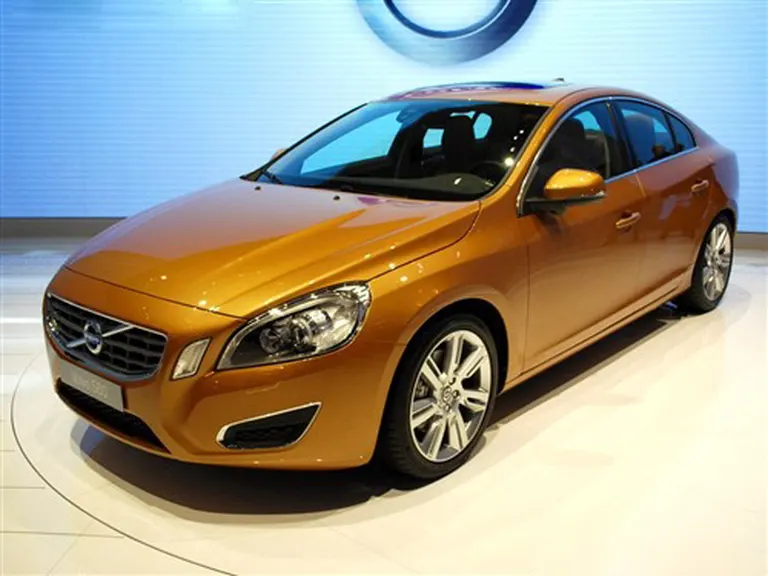 According to different markets, the new generation of S60 offers two types of chassis. Models sold in Europe use a system called dynamic chassis; while in markets such as Asia and North America, new cars use a comfortable chassis. The difference between the two is the difference between the shock absorption and the front and rear subframes. From the perspective of styling and chassis design, the new generation of Volvo is mainly focus on the dynamic control route.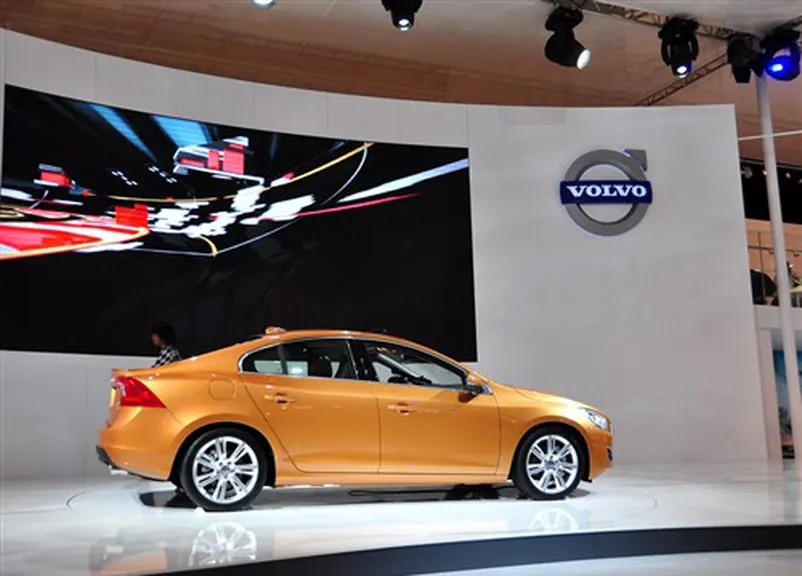 Volvo official said that the DSTC dynamic control and traction control system on the new car can detect the sideslip and rollover at any angle earlier, so that the vehicle can be controlled in time. In addition, Volvo also matches the new S60 with a new system called "Corner Traction Control", which can achieve the purpose of smooth cornering by braking the inner wheels during a turn.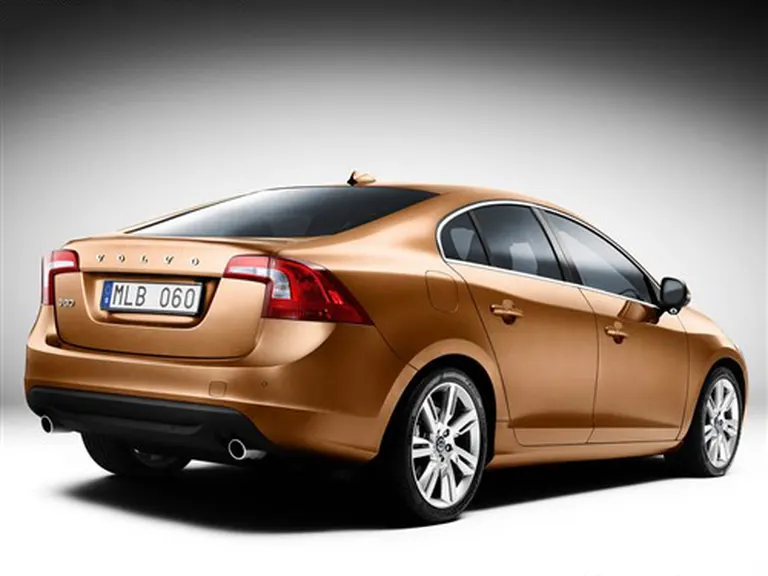 The new generation of S60 uses Volvo's City Safty function as standard equipment, which can effectively avoid collisions between vehicles when driving at low speeds in cities (within 30 kilometers per hour). At the same time, the S60 is also equipped with a new pedestrian detection system, which detects moving or stationary pedestrians through sensors to avoid collisions with pedestrians. This function can work normally within 35km/h. Under certain circumstances, the pedestrian detection system can remind the driver through the "head-up display" function. If the driver does not respond in time, the S60 will automatically brake.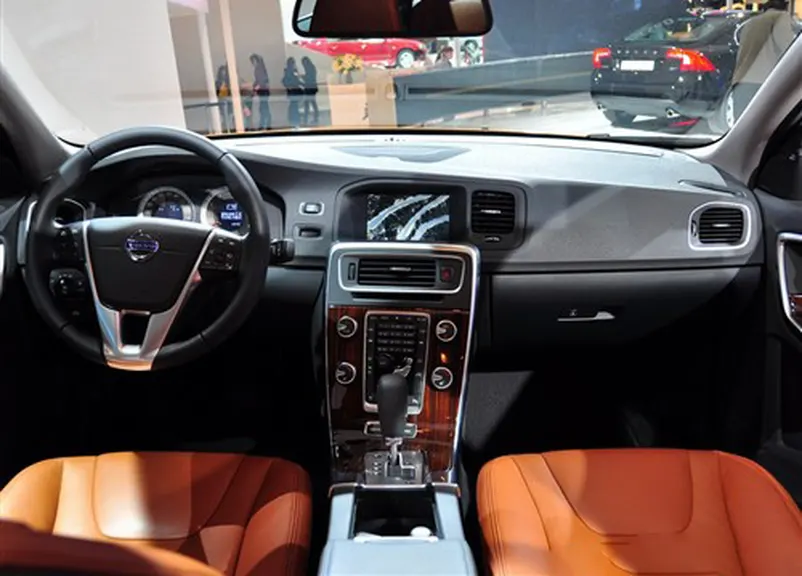 The new S60 has been launched on the European market. At the same time, it is reported that after Geely Auto became the new owner of Volvo, it has begun preparations to produce Volvo S60 models at the new plant.
Summary:
The advent of XC90 and XC60 marks that Volvo has begun to enrich its product line while focusing on car safety. The success of XC90 also reflects Volvo's own R&D capabilities. Although Volvo still has some gaps with many major European and American brands, with its tireless pursuit of car safety and the improvement of new product development capabilities, it is believed that Volvo will succeed in becoming a top-tier brand in the near future.