The LED door sill is made of Japanese acrylic base, which is very hard and has high-brightness LED. Every time you open the door, you will see the cool and colorful LED pedal lights. Getting on and off the car in the dark area becomes safer and easier, and it also adds charm to your car. At the same time, you can customize it according to your personal needs, and we will manufacture the products you want according to your car model and year.
This Customizable LED door sill plates is made of Japanese acrylic and high-brightness LED, which is waterproof, wear-resistant and corrosion-resistant. Its appearance is stylish and high-end, with 7 colors to choose from. The LED door sill trims are powered by batteries. It adopts electromagnetic induction to switch light, which is very convenient to install and use. While decorating the appearance of your car, it also protects your car and the safety of your getting on and off.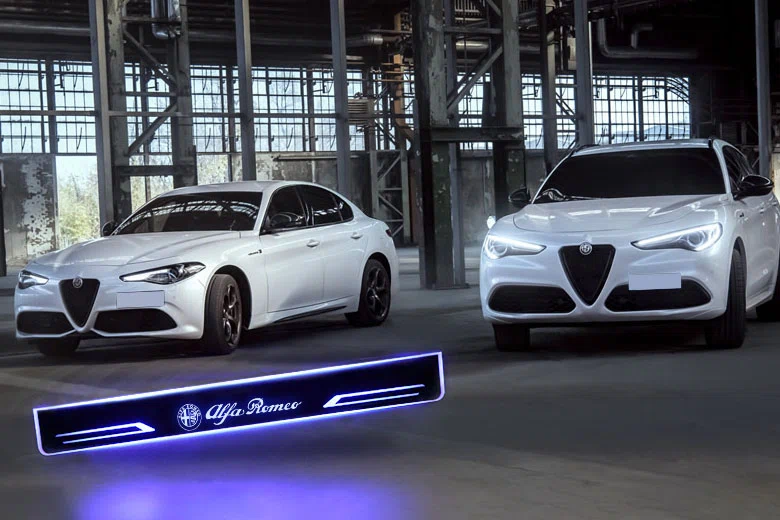 This LED door LOGO projector provides additional light to help get on and off the car safely and easily. Ultra-bright lighting output and low power consumption, high definition and bright projection effect, specially designed for automatic modification enthusiasts, will not damage the appearance of the original car, and bring more driving pleasure to the driver.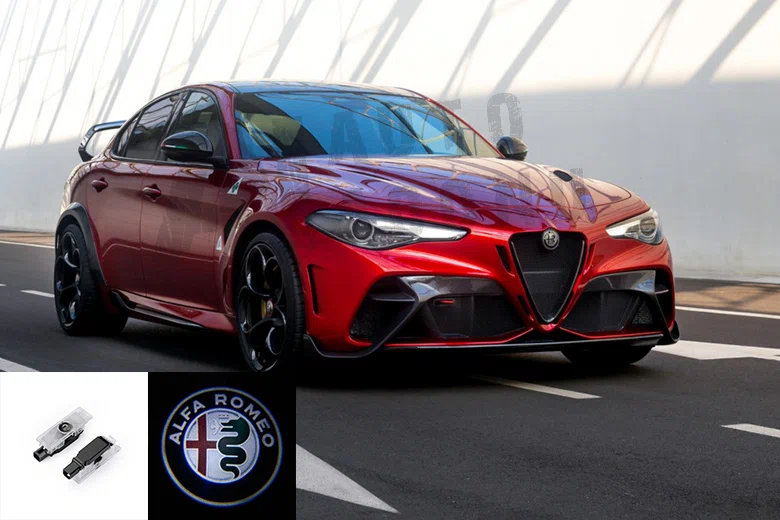 This LED floor mats can change 8 colors and 4 lighting modes through the remote control. It is wear-resistant, non-slip and waterproof. It can be easily installed and disassembled without any tools, and it is easy to clean. You can customize the LOGO to your preferences and needs.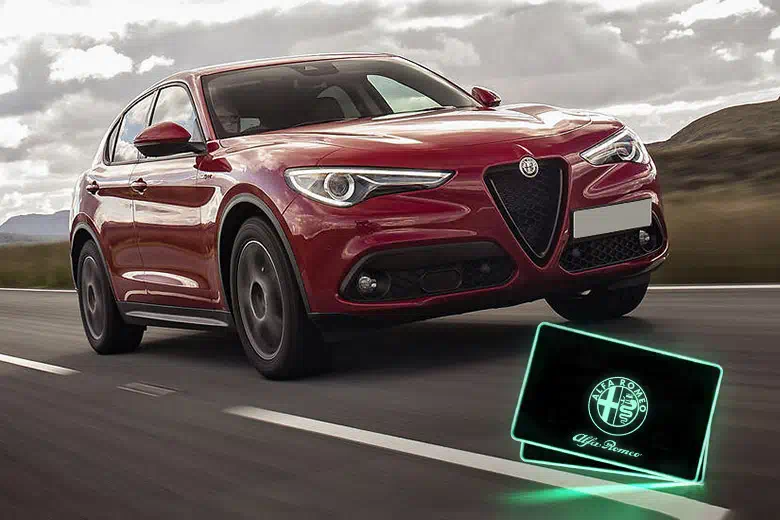 If you want to make your car look more gorgeous and cooler, you can try to install this kind of LED underbody light in your car, it has a variety of bright and beautiful colors and modes, you can switch freely. The installation is very simple, will not damage the car itself, at the same time, it will create a pleasant and comfortable atmosphere for you.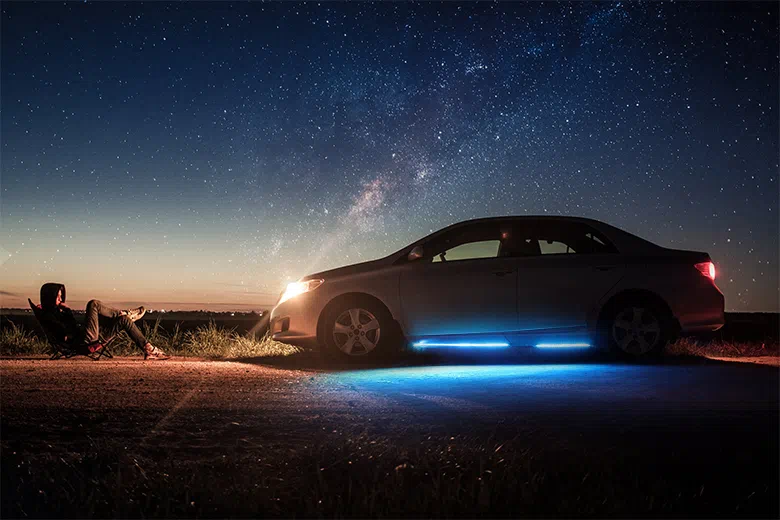 The interesting and active interior decoration lights are very suitable for soothing your mood and reconciling the emotional atmosphere between the passengers in the car. When you open it, you will find that the interior of your car becomes very beautiful and unique. Whether traveling with friends and family, or carrying passengers, it is very suitable.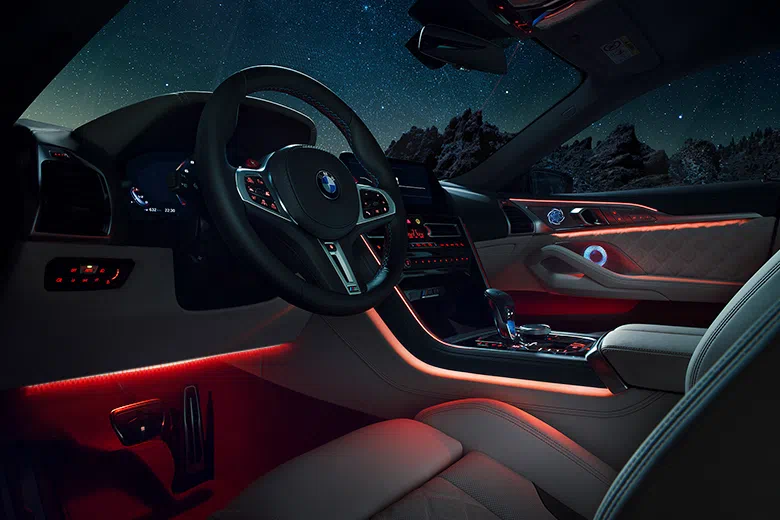 This daytime running light has a cool appearance and is available in a variety of colors. The RF remote control can be used to select and switch modes, which is very convenient to use. When providing additional custom lighting, a turn signal function is also provided. At the same time, the installation is also very simple, and it can be installed without breaking the original power.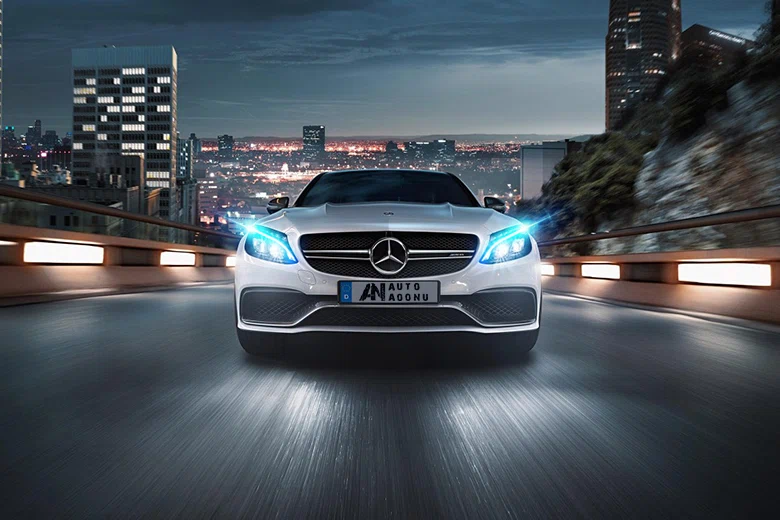 This tailgate light bars have a beautiful, unique and eye-catching appearance, which allows you to enjoy higher driving safety and attract the attention of other drivers to ensure safe driving day and night. At the same time, it has good waterproof performance and is not afraid of bad weather such as rain and snow.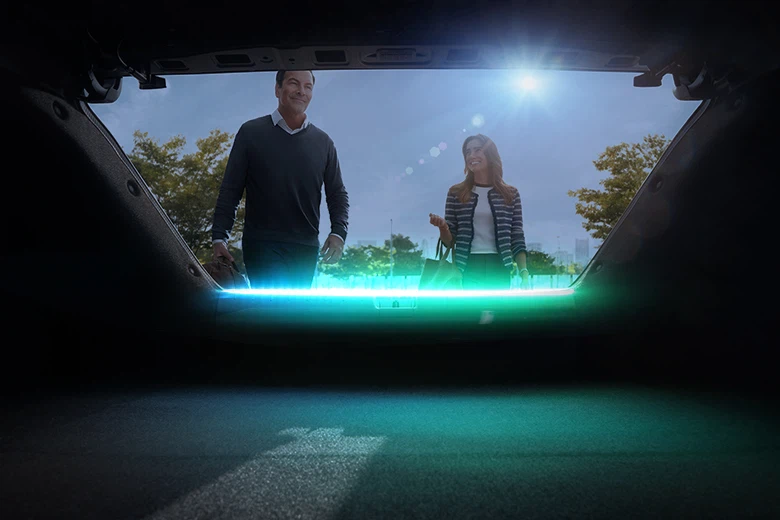 This third brake light has a silicone shell and has good waterproof performance, is not afraid of rain, snow or other weather. It has a long service life, can improve the safety factor, and allows the car behind to better identify and see your car, preventing and reduce the occurrence of rear-end collisions and other accidents.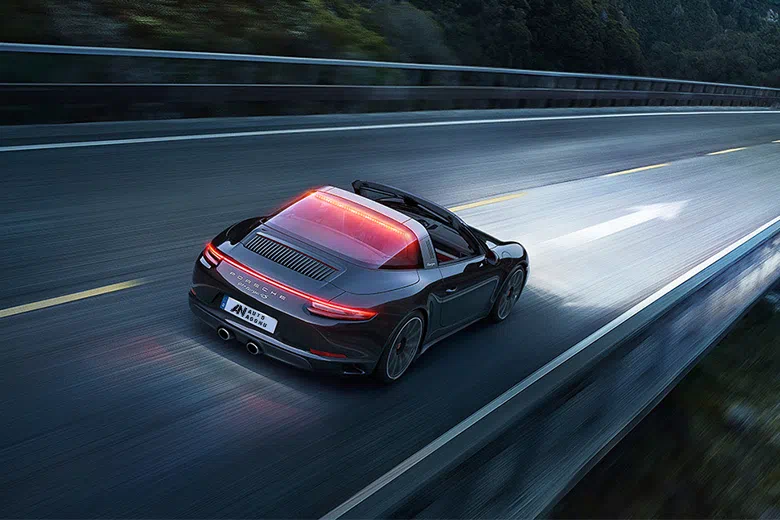 This LED cup coasters can provide you with good lighting. It has 7 colors to choose from, with soft light and gorgeous colors. Can create a warm and pleasant atmosphere for you. At the same time, it is waterproof, abrasion-resistant, and high-temperature resistant, so there is no need to worry about spilling liquids or placing hot drinks. Customizable patterns make the coaster more personal style elements.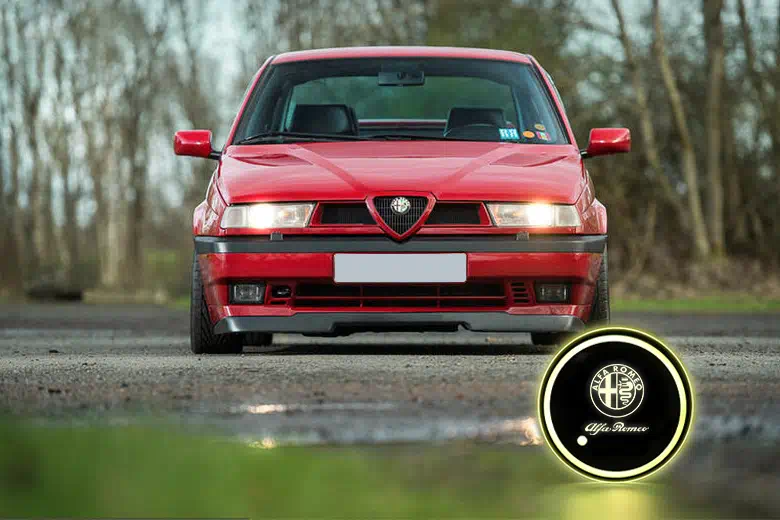 This LED aromatherapy diffuser can increase the ambience in your car, and the good smell will make you feel comfortable and pleasant while driving. It has 7 scents and a variety of light colors to choose, it is easy to install and use, and will not harm your car itself.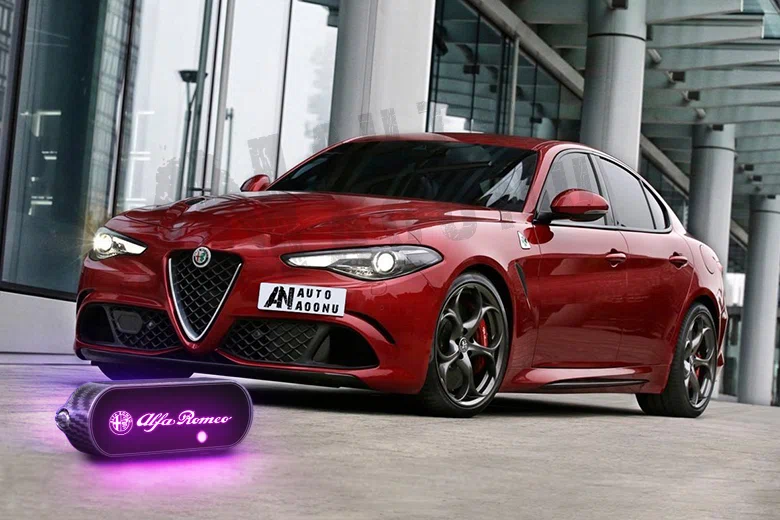 The dazzling led flagpole light can make you more conspicuous in the wilderness. It can not only illuminate the surrounding environment, but also prevent other drivers from ignoring you due to blind corners.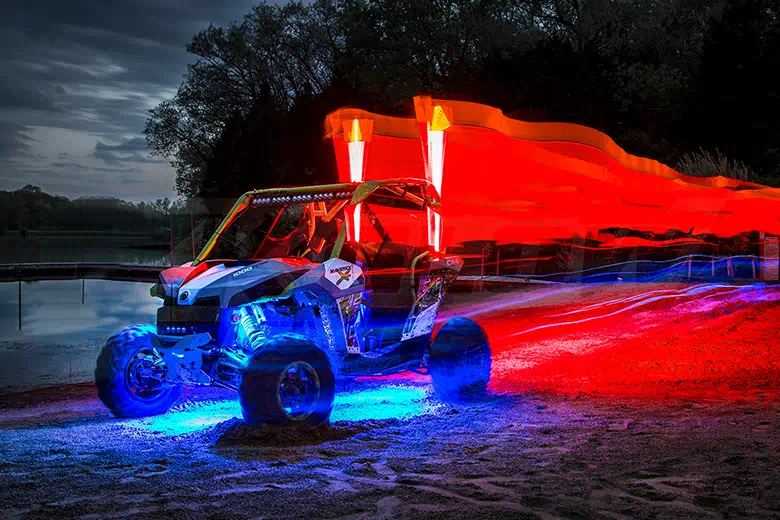 Are you still worried about the unpleasant smell in the car? Check out these aromatherapy boxes! Their scent is particularly good, but not pungent. It can quickly dissipate the peculiar smell inside the car, leaving only the fragrance. The fresh and pleasant aroma will make your journey more enjoyable. It can be customized LOGO pattern, highlighting the charm of your car.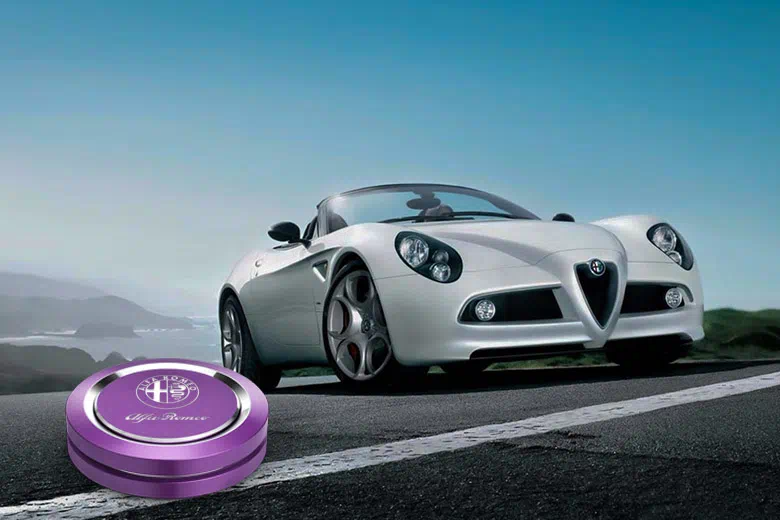 Alfa Romeo is known for its sports cars and has been involved in motorsports since 1911. The first car produced by the company was a 24 HP in 1910, designed by Giuseppe Merosi, equipped with a 4-cylinder, 4-liter engine and a top speed of 62 mph.
In the 1980s, the design process and influence of the Alfa Romeo 164 was almost completely different from the previous Alfa Romeo. 164 introduced a complete CAD/CAM in the manufacturing cycle, and rarely made directly by hand. In addition, the styling influence of the 164 continues to the current collection of modern Alfa Romeos. Most manufacturers incorporate the design ideas originally expressed in 164 into their designs, including relying more on on-board computers. In 1998, the 156 won 30 international awards after its launch. At the same time, it was selected as the European Car of the Year, and it was listed as one of the best sales cars in Alfa's history. The diesel version of Alfa 156 was the first mass-produced car in the world to use an innovative high-pressure common rail diesel engine at that time. Alfa Romeo's new compact hatchback 147 was launched in 2000 and won the prestigious car of the year in 2001.
Over the years, Alfa Romeo has introduced many technological innovations and has often become the first users of new technologies. For example, its trademark double overhead cam engine was first used in its 1914 Grand Prix racing car. Alfa Romeo also tested one of the first electronic injection systems on its 6C 2500. In addition, the 105 series Giulia is an advanced car that uses innovative technologies, such as all-wheel disc brakes, plastic radiator headers, and the lowest drag coefficient in its class.
Today, Alfa Romeo has become synonymous with performance, art, personality, taste and pursuit. Its glorious development history is also the development history of automobiles, designers, racing cars and engines. Whether in automotive technology or in the field of motor sports, Alfa Romeo has made indelible contributions.
If you own an Alfa Romeo, you can definitely be proud of your vehicle. On AOONUAUTO, we provide you with high-quality Alfa Romeo accessories, you can customize according to your own needs, and we will provide you with professional customized services. You can also find a variety of high-quality accessories on our website. We cover various styles of accessories, and there is always one that belongs to your favorite style. If you want to know more about parts or accessories, our customer service department is always ready to answer any questions you may encounter.
Model Reference:
1900, 2300, 145 (930), 146 (930), 147 (937), 155 (167), 156 (932), 156 Sportwagon (932), 159 (939), 159 Sportwagon (939), 164 (164), 166 (936), 1750-2000 (105), 2600 Berlina, 2600 Spider (106), 2600 Sprint, 33 (905), 33 (907A), 33 Sportwagon (905A), 33 Sportwagon (907B), 4C (960), 4C SPIDER (961), 6 (119), 75 (162B), 8C (920), 8C SPIDER (920), 90 (162), ALFASUD (901), ALFASUD Giardinetta (904), ALFASUD Sprint (902), ALFETTA (116), ALFETTA GT (116), ARNA (920), BRERA (939), DISCO VOLANTE, GIULIA (105), GIULIA (952), GIULIA GT, GIULIA SPIDER (101), GIULIETTA (116), GIULIETTA (940), GIULIETTA Berlina, GIULIETTA Box (940), GIULIETTA Coupe, GIULIETTA Estate, GIULIETTA Spider, GIULIETTA Sprint, GIULIETTA Sprint Speciale, GT (105), GT (937), GTA Coupe, GTV (116), GTV (916), MATTA Open Off-Road Vehicle, MiTo, MITO (955), MONTREAL (105), RZ, SPIDER (102), SPIDER (105), SPIDER (115), SPIDER (916), SPIDER (939), SPORTWAGON Estate (US), STELVIO (949), SZ