High performance, bright, sturdy, durable, and stylish appearance must be important factors for you to upgrade your headlights.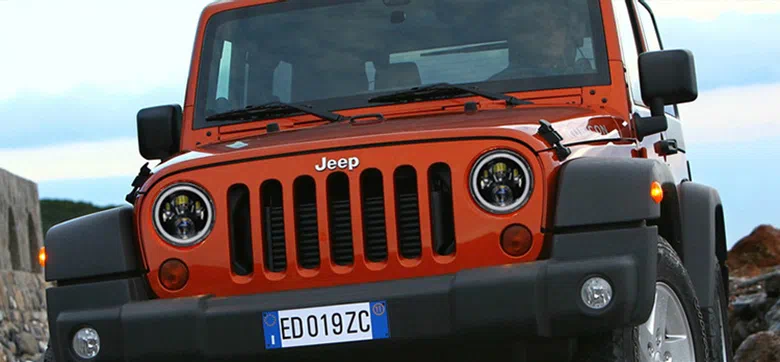 These 7-inch round headlights are selected after testing, and their performance must be excellent and guaranteed. They are all produced in accordance with the American DOT standard and certified by the standard.
The brightness and range of LED headlights are 3 times that of other headlights, and they can give you a bright and clear vision in the dark field.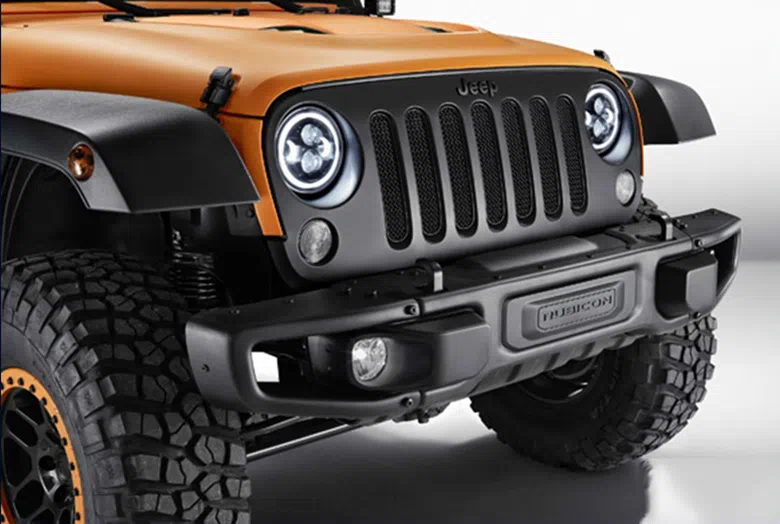 In addition to the high and low beams, they also have daytime running lights and turn signals. If you want to have a more eye-catching headlight, you can even choose a headlight with an halo. The shape of these headlights can definitely make your car style look tougher!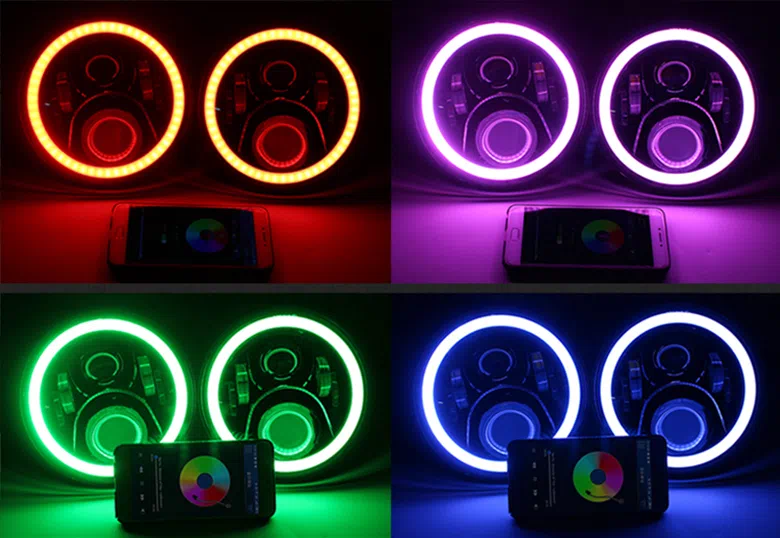 You can take them on an adventure, through the city, through the wilderness, and drive where you want to go. No need to worry about them being broken on the road or frequent repairs and replacements!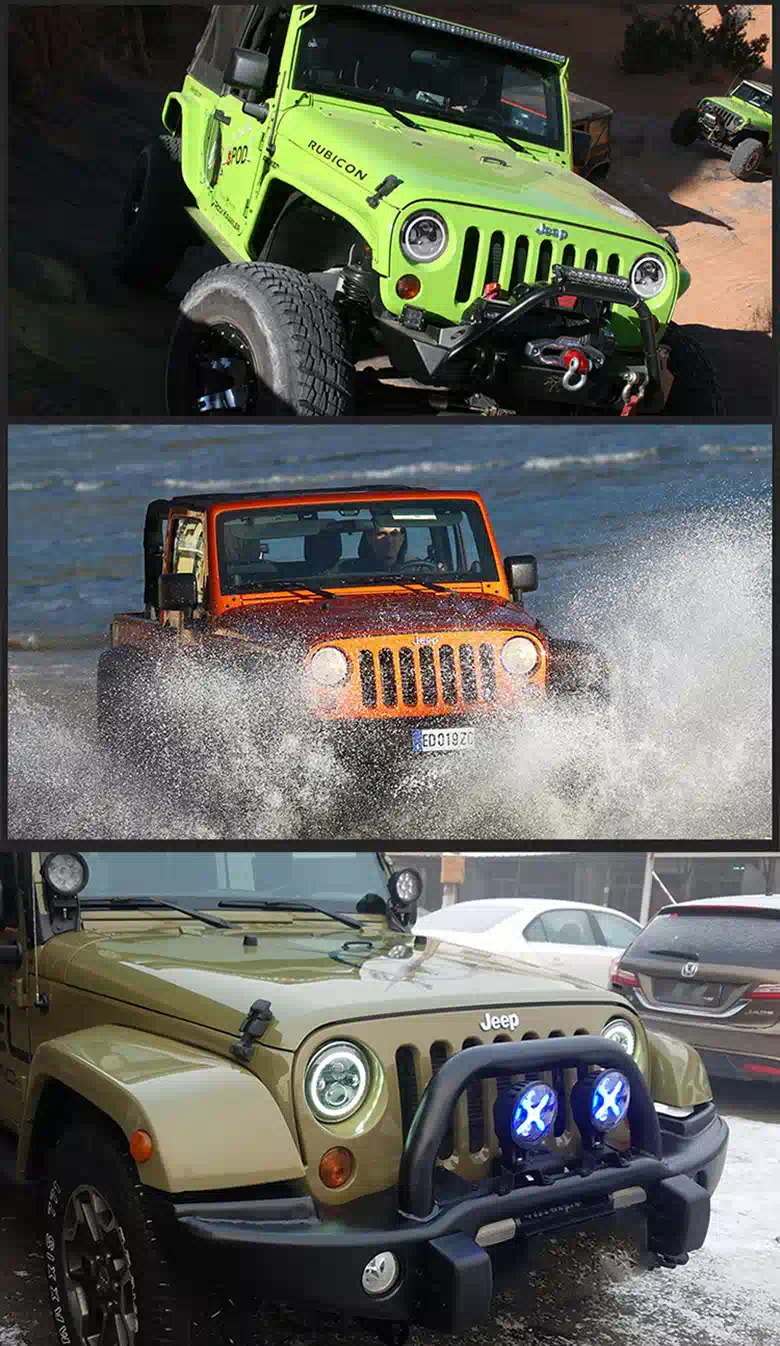 Compatible with the following models:
Alfa Romeo Spider 1988-1994,
Bentley Turbo R 1988-1998,
BMW 3(E21) 1975-1983,
BMW 3(E30) 1982-1990,
BMW 5(E12) 1972-1981,
BMW 5(E28) 1981-1988,
BMW 5(E34) 1988-1995,
BMW 6(E24) 1976-1989,
BMW 7(E23) 1977-1986,
BMW 7(E32) 1986-1994,
Chevrolet C10 1975-1980,
Chevrolet C20 1975-1980,
Chevrolet C30 1975-1980,
Chevrolet K10 1975-1980,
Chevrolet K20 1975-1980,
Chevrolet K30 1977-1980,
Chevrolet Malibu 1964-1975,
Dodge B150 1984-1987,
Dodge B250 1984-1987,
Dodge B350 1984-1987,
Dodge Challenger 1970-1974,
Dodge Charger 1966-1976,
Ford F-150 1975-1979,
Ford F-250 1958-1979,
Ford F-350 1958-1979,
Ford F-500 1975-1977,
Ford Mustang 1964-1978,
GMC C15 1975-1978,
GMC C1500 1979-1980,
GMC C25 1975-1978,
GMC C2500 1979-1980,
GMC C35 1975-1978,
GMC C3500 1979-1980,
GMC K15 1975-1978,
GMC K1500 1979-1980,
GMC K25 1975-1978,
GMC K2500 1979-1980,
GMC K35 1977-1978,
GMC K3500 1979-1980,
Honda Accord 1976-1981,
Honda Civic 1973-1981,
Hummer H1 2002-2006,
Hummer H2 2003-2009,
Jeep Cherokee 1974-1978,
Jeep Wrangler TJ 1997-2006,
Jeep Wrangler JK 2007-2017,
Jeep Wrangler JL 2018-2020 (Need to Add an 7″ Round Headlight Adapter Bracket),
Land Rover Defender 110 1993,
Land Rover Defender 90 1994-1997,
Land Rover Range Rover 1987-1995,
Porsche 911 1965-1986,
Porsche 912 1965-1976,
Porsche 914 1970-1976,
Porsche 924 1977-1988,
Porsche 928 1978-1986,
Porsche 930 1978-1979,
Porsche 944 1983-1991,
Toyota Celica 1971-1978,
Toyota Corolla 1968-1980,
Toyota Crown 1969-1972,
Toyota Land Cruiser (FJ40, FJ60) 1969-1987,
Toyota Pickup 1975-1981
For 7 inch Motorcycle Headlight ( check size before buy )