If you are choosing and buying 5*7 inch headlights, then you don't need to browse around aimlessly. AoonuAuto's square headlights are definitely your first choice. They are all LED headlights, energy-saving and environmentally friendly, and their service life is more than 3 times longer than other types of headlights. It is good for upgrade the your factory headlight!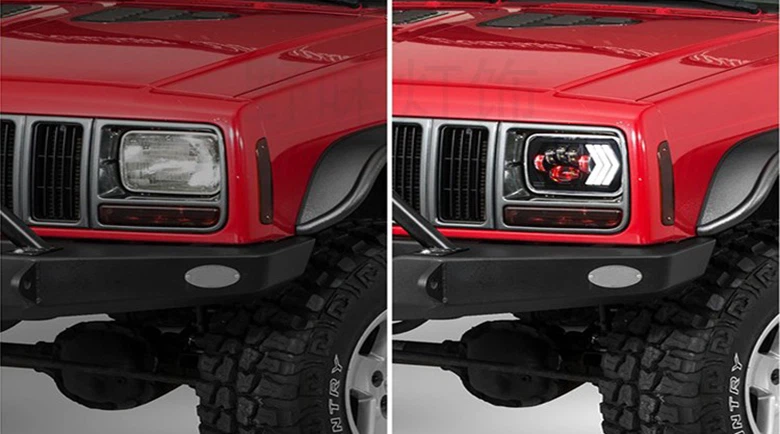 They have a stylish appearance, which can be integrated with your vehicle and enhance the appearance of the vehicle. The design of the high and low beam will not affect the sight of othert pedestrians or drivers. They also come with daytime running lights and turn signals to show your drive intentions more clearly.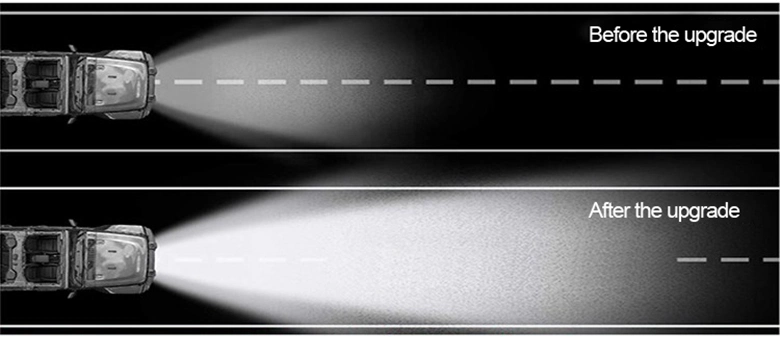 The sturdy shell and excellent waterproof performance make these headlights not afraid of wind and rain. Install them and you can travel through the city with confidence and explore the wild! They can provide you with a bright field of vision, making the journey more smooth and enjoyable.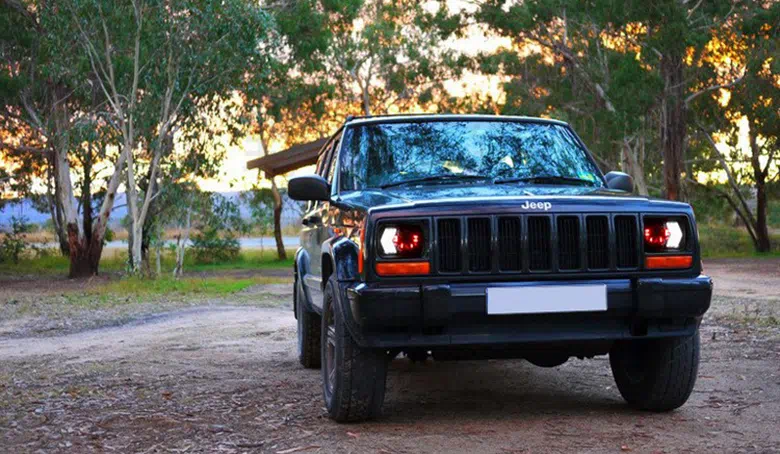 Compatible with the following models:
Acura Integra 1986-1989
Chevrolet Astro 1985-2005
Chevrolet Blazer 1987-1994
Chevrolet C10 1979-1986
Chevrolet C20 1979-1986
Chevrolet C30 1979-1986
Chevrolet C1500 1988-1999
Chevrolet C2500 1988-2000
Chevrolet C3500 1988-2002
Chevrolet C4500 Kodiak 2006-2009
Chevrolet C5500 Kodiak 2006-2009
Chevrolet C6500 Kodiak 2006-2009
Chevrolet C7500 Kodiak 2006-2009
Chevrolet Colorado 2004-2006
Chevrolet Express 1500 1996-2014
Chevrolet Express 2500 1996-2019
Chevrolet Express 3500 1996-2019
Chevrolet Express 4500 2009-2019
Chevrolet K10 1979-1986
Chevrolet K20 1979-1986
Chevrolet K30 1979-1986
Chevrolet K1500 1988-1999
Chevrolet K2500 1988-2000
Chevrolet K3500 1988-2000
Chevrolet Malibu 1978-1981
Chevrolet S10 1982-1993
Chevrolet Tahoe 1995-1999
Dodge B150 1988-1993
Dodge B250 1988-1993
Dodge B350 1988-1993
Dodge Caravan 1988-1990
Dodge Charger 1984-1987
Dodge Conquest 1984-1986
Dodge D100 1984-1989
Dodge D150 1981-1993
Dodge D250 1981-1993
Dodge D350 1981-1993
Dodge D50 1981-1982
Dodge Ram 50 1987-1993
Ford Bronco 1978-1988
Ford E-150 1979-2014
Ford E-250 1979-2014
Ford E-350 Club Wagon 1979-2019
Ford F-100 1978-1983
Ford F-150 1978-1986
Ford F-250 1978-2010
Ford F-350 1978-2010
Ford Mustang 1985
Ford Probe 1989-1992
Ford Ranger 1983-1988
GMC C1500 1979-1998
GMC C2500 1979-2000
GMC C3500 1979-2000
GMC G1500 1979-1995
GMC G2500 1979-1995
GMC G3500 1979-1996
GMC Jimmy 1981-1994
GMC K1500 1979-1998
GMC K2500 1979-2000
GMC K3500 1979-2000
GMC R1500 1987-1989
GMC R2500 1987-1989
GMC R3500 1987-1991
GMC S15 1982-1990
GMC S15 Jimmy 1983-1991
GMC Safari 1985-2005
GMC Savana 1500 1996-2014
GMC Savana 2500 1996-2019
GMC Savana 3500 1996-2019
GMC Sonoma 1991-1993
GMC Syclone 1991
GMC Typhoon 1992-1993
GMC V1500 1987-1991
GMC V2500 1987-1991
GMC V3500 1987-1991
GMC Yukon 1992-1999
Honda Accord 1986-1989
Honda Civic 1982-1985
Honda Prelude 1979-1991
Jeep Cherokee 1979-2001
Jeep Comanche 1986-1992
Jeep Grand Wagoneer 1984-1991
Jeep J10 1979-1988
Jeep J20 1979-1988
Jeep Wagoneer 1979-1984
Jeep Wrangler 1987-1995
Oldsmobile Bravada 1991-1994
Oldsmobile Cutlass 1978-1979
Oldsmobile Firenza 1982
Oldsmobile Omega 1980-1984
Pontiac Acadian 1979-1987
Pontiac Bonneville 1982
Pontiac Fiero 1984-1988
Pontiac Firebird 1982-1990
Pontiac Firefly 1985-1986
Pontiac Grand Am 1978-1980
Toyota 4Runner 1984-1991
Toyota Celica 1982-1993
Toyota Corolla 1980-1991
Toyota MR2 1985-1995
Toyota Pickup 1982-1995
Toyota Supra 1986-1993
Toyota Tacoma 1995-1997
Volkswagen Fox 1987-1991
Volkswagen Golf 1985-1987