With the popularity of LED car emblem lights on the market, drivers and car modification enthusiasts have discovered how versatile they are. At the same time, it also caused some people to question, why are car logo lights so popular?
If you have the same question, you have come to the right place. In this article, we will explain why LED car emblem lights are so popular and what advantages they have.
Enhanced vehicle visibility: When driving on roads with poor light conditions at night, are you afraid that oncoming vehicles may not notice your car. If you install LED logo badge lights, the illuminated front grille logo makes your car more visible and eye-catching on the road, making your vehicle more visible to other drivers, potentially improving safety.
Show the personalized style of the car: LED car emblem lights come in a variety of colors and styles, and drivers can customize the car logo lights according to their own preferences. LED front grill lights can personalize the front end of the vehicle, adding a unique and stylish feel to the car, making it stand out from the crowd.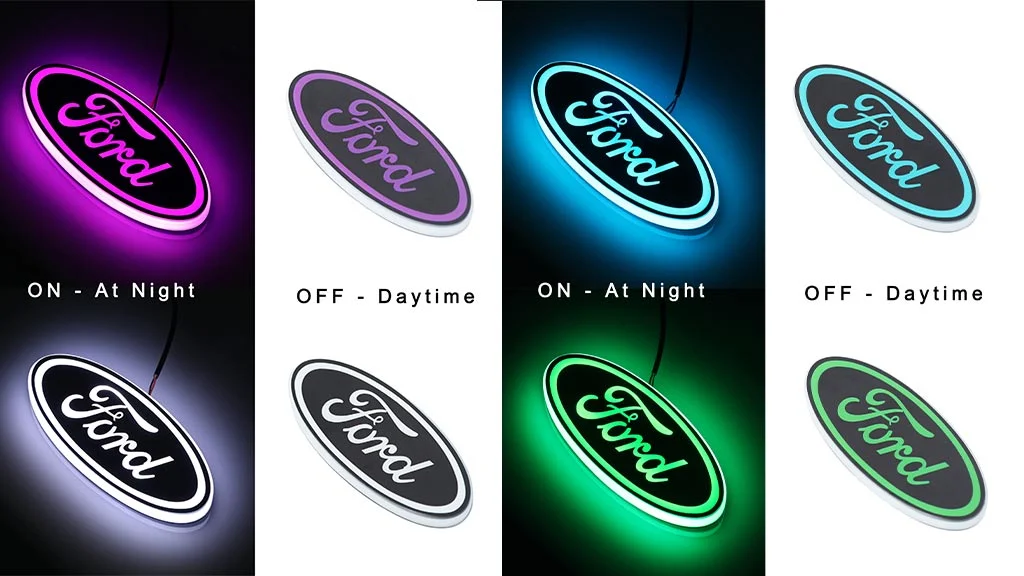 Sense of brand belonging: If you are proud of the brand of your car, LED logo badge can express the car owner's brand pride. This is very attractive to car owners who want to show their brand loyalty.
Long service life: As we all know, energy efficiency and long life are the advantages that LED lights are famous for. When this technology is applied to logo badge lights, it increases the service life of the marking lights and provides reliable and long-lasting lighting.
Easy installation: Aoonuauto's led logo badge lights are extremely simple to install, just use a screwdriver to remove the old badge, then clean the area, then pass the power cord through the guide hole where the badge is installed and into the engine compartment, Peel off the backing of the glowing car emblem, and stick the emblem to the car while pulling the wire, and press it tightly. After completing the above actions, the installation work of the led logo badge light is completed.
All in all, LED car emblem lights can provide cars with unique colors and attract everyone's attention. Making it the best choice for car modification enthusiasts.