Before starting this article, let's first understand what a grille emblem is. A car grille emblem, also known as a badge or logo, is a decorative or branded symbol that is typically located on the front grille of a vehicle. It serves as a distinctive visual identifier for the vehicle's manufacturer or brand. Grille emblems are often designed to be eye-catching and are an integral part of a vehicle's exterior design, contributing to its overall aesthetic appeal.
In summary, a car grille emblem is a decorative and branding element that is prominently displayed on the front grille of a vehicle, serving as a visual representation of the manufacturer's logo or brand identity.
If you're looking for a way to make your car stand out, upgrading your grille badge to LED emblem is a great idea.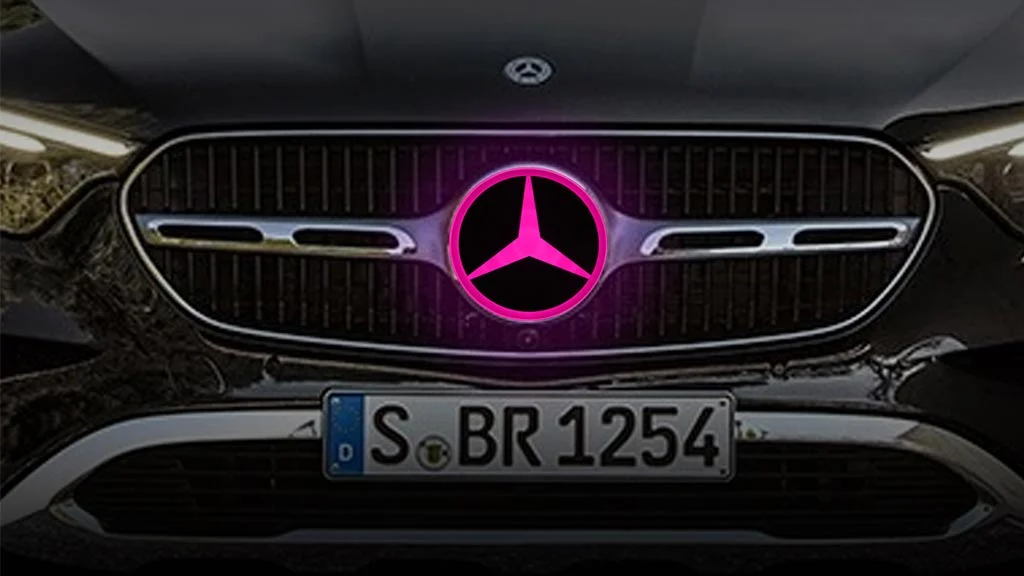 The installation of LED grill emblem lights is designed to illuminate the car symbol, create a bold and unique look, and enhance the overall style of the car. When the car is started, the LED grille badge lights up at the same time, making your car more fashionable, providing a modern appearance and integrating perfectly with the vehicle. Combine advanced LED technology with stylish logos to create eye-catching visuals that set your vehicle apart.
LED emblem lights allow drivers to customize their vehicles to their liking, making their cars unique. LED car badge lights are available in a variety of colors and modes. Different colors of car logos will bring different visual effects to people, creating a refined and unique appearance for the car.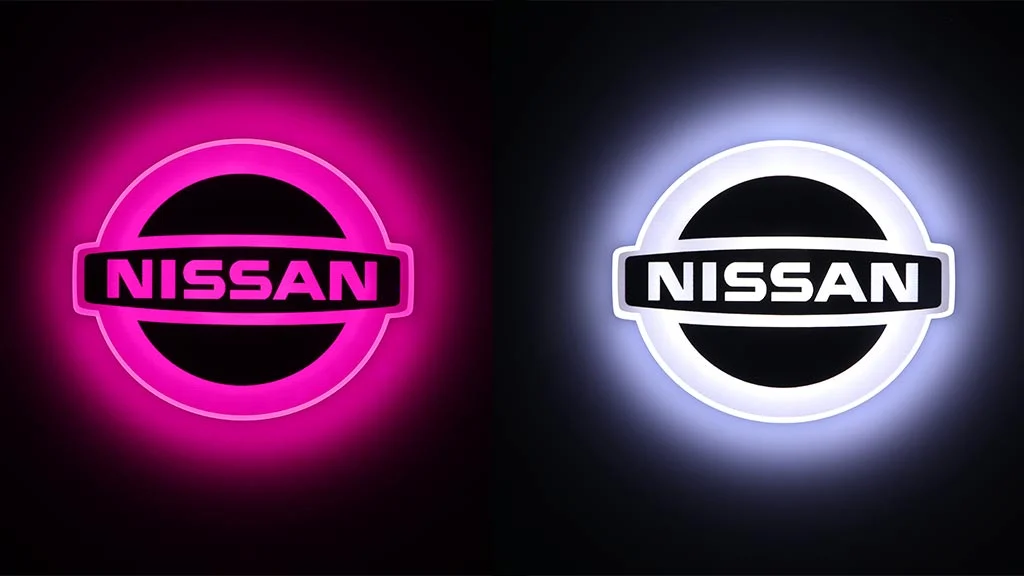 In addition to being beautiful, LED car logo badge lights also have a practical function, which is the practical purpose of improving visibility, especially in poor light conditions at night. LED car emblem lights are made of advanced LED technology and high-quality acrylic (PMMA). The sturdy structure is not afraid of rain, snow and sun. Just connect the 12V power supply, and the power cord can be connected from the logo light to the daytime running lights, battery or fuse box power supply, etc. according to the driver's preference.
Aoonuauto's front grille emblem lights are specially designed for car modifications. Their LED grille logo badge is a distinctive feature that sets the vehicle apart from the competition. It not only provides a more modern appearance, but also represents the driver's attitude towards individuality.  The Aoonuauto team has its own design concept in creating eye-catching and stylish car badge lights. Let's look forward to more innovative uses of LED technology by Aoonuauto in the future.