Car door light projector is a popular car modification accessory that can add a touch of style and functionality to your BMW. These small devices are designed to project logos, symbols or messages onto the ground when the doors are opened, making them a unique and eye-catching addition to BMW vehicles.
One of the main benefits of installing car welcome light is the extra level of personalization they provide. Whether you want to display your favorite car brand, or custom content, these projectors allow you to make a statement and showcase your personal style. Additionally, they serve as conversation starters and make your vehicle stand out from the crowd.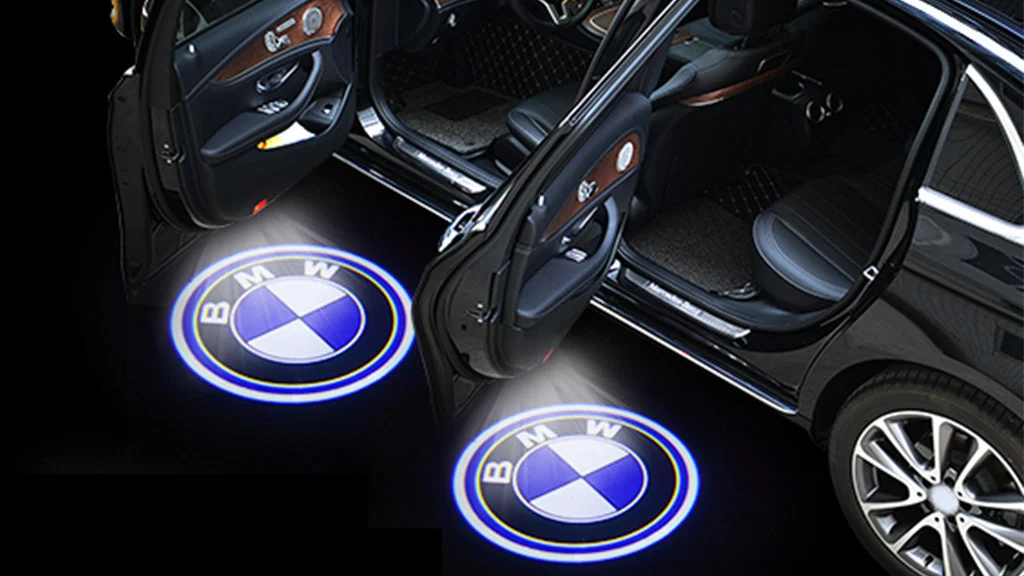 In addition to being beautiful, logo projector light also has practicality. By illuminating the ground around the vehicle, they can help improve visibility and safety, especially in low-light conditions. This is especially helpful when entering and exiting a vehicle in dark or dimly lit areas, as the BMW puddle lights can help prevent accidents and make potential hazards easier to see.
Additionally, Honda door light is relatively easy to install and can usually be completed without professional help. Audi puddle lights are very simple to install. Just use a flat-blade screwdriver to remove and disconnect the factory door step light and insert the corresponding plug of the new door light. This makes them a convenient and relief option for those looking to enhance the appearance and functionality of their vehicle.
Overall, car door lights logo projector offers a range of benefits, from adding a personal touch to improving safety and visibility. Whether you want to make a statement with a custom logo or just make your vehicle more modern, these door projectors are the most practical and stylish solution.