When it comes to car accessories, there is one that is often overlooked but very useful and that is cup coasters. These innovative devices not only provide a convenient place to store your beverages, but also add a touch of unique style and functionality to your car. With a variety of options on the market, finding the right cup holder for your Honda car can be an exciting process. Here are some key considerations to help you make the best choice.
Size and Compatibility: Before purchasing Jeep auto coasters, please make sure it fits your vehicle's cup holder space. Measuring the diameter and depth of the cup holder can help us find the LED coaster that is compatible with the car. Aoonuauto's led cup holder lights measure 6.7cm wide and 0.8cm high, and are compatible with many cars.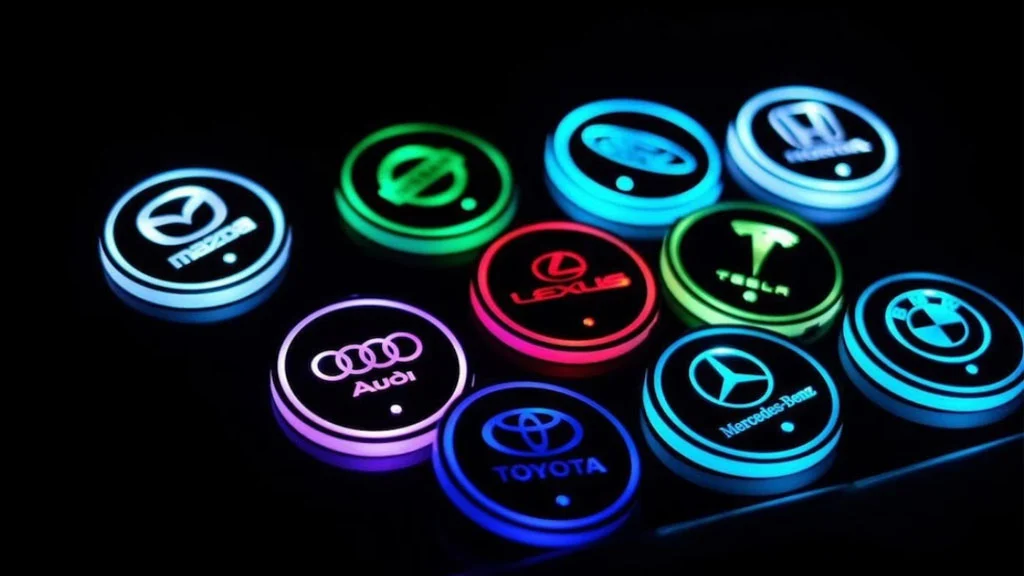 Lighting options: Mercedes-Benz lighted cup holders have 3 functions, which are monochrome stable mode, monochrome breathing mode and colorful gradient mode. LED coasters come in 7 colors: red, green, blue, white, cyan, yellow, and purple, allowing us to customize the lighting according to our preferences.
Power supply: LED coasters are usually available with either battery or USB connection power, consider which power supply best suits your needs. Aoonuauto's LED coasters are used after charging via USB. The battery is 3.7V 220mAh. It can be fully charged in about two hours. There is no need to replace the battery, which is energy-saving and environmentally friendly.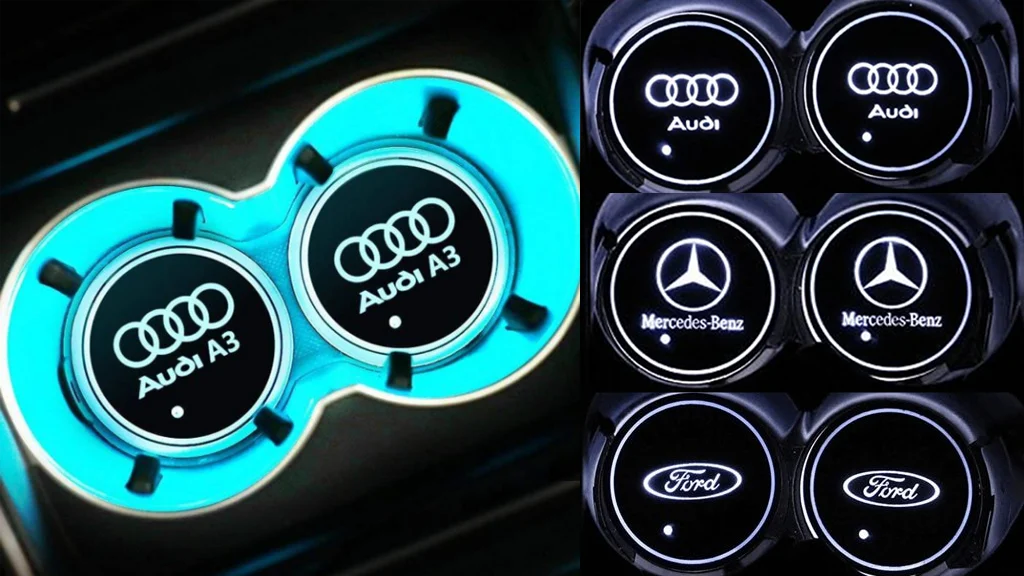 Materials and Durability: The material of the light up cup holders are an important factor to consider as it affects the beauty and durability of the product. Look for cup holders made from high-quality materials that can withstand the rigors of daily use and are easy to clean. The surface of Aoonuauto's illuminated cup holders is made of professional PMMA acrylic, which is wear-resistant, scratch-resistant and high-temperature resistant.
In summary, finding the right led coaster lights for your vehicle requires considering factors such as size, lighting options, power source, materials, and additional features. With these factors in mind, you can select an LED cup holder that will not only enhance the aesthetics of your car's interior but also provide practical benefits to your daily driving experience.