Have you heard of LED car logo sticker? LED car logo sticker has always been a popular car accessory in the car modification market, it can give the car a new look.
Your car works hard for you every day, and it should be kept in tip-top shape. Aoonuauto store designs and sells various auto accessories. With more than ten years of industry experience, we have produced this product, which can meet all your requirements.
You can add a personalized touch to the appearance of your vehicle by installing a Hyundai front grill lights. This popular car accessory not only showcases your car's brand image but also provides an eye-catching appearance, especially when driving at night. This is why LED custom car decal stickers will become a must-have accessory for modification enthusiasts who want to improve the temperament of their cars.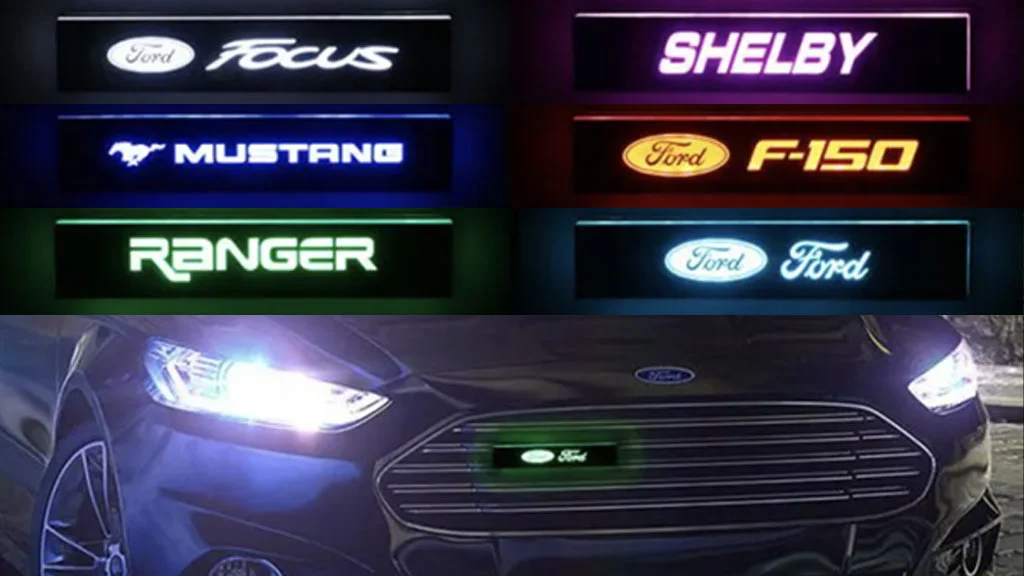 Personalized Brand Identity: Ford LED cool car stickers allow you to proudly display your car's brand logo, instantly adding a distinctive color to your vehicle's front grille. Whether your car is a luxury sedan, sports coupe or rugged SUV, car front grill lights can boldly display your car's brand image and make it stand out on the road.
Enhanced visibility and nighttime appeal: The bright and even lighting of BMW led car sticker ensures your car logo is clearly visible even in low-light conditions. Whether on the move or at a stop, illuminated signs create a captivating visual that draws attention to your BMW and leaves a lasting impression. Increased visibility also helps improve safety, making your car more visible to other drivers and pedestrians at night.
Durable and Weather-Resistant Construction: Premium LED Dodge stickers are made from durable and weather-resistant PMMA acrylic material, ensuring they can withstand a variety of environmental factors. From rain and snow to sun and extreme temperatures, these stickers are designed to maintain their appearance and functionality over time, providing a lasting enhancement to your car's appearance.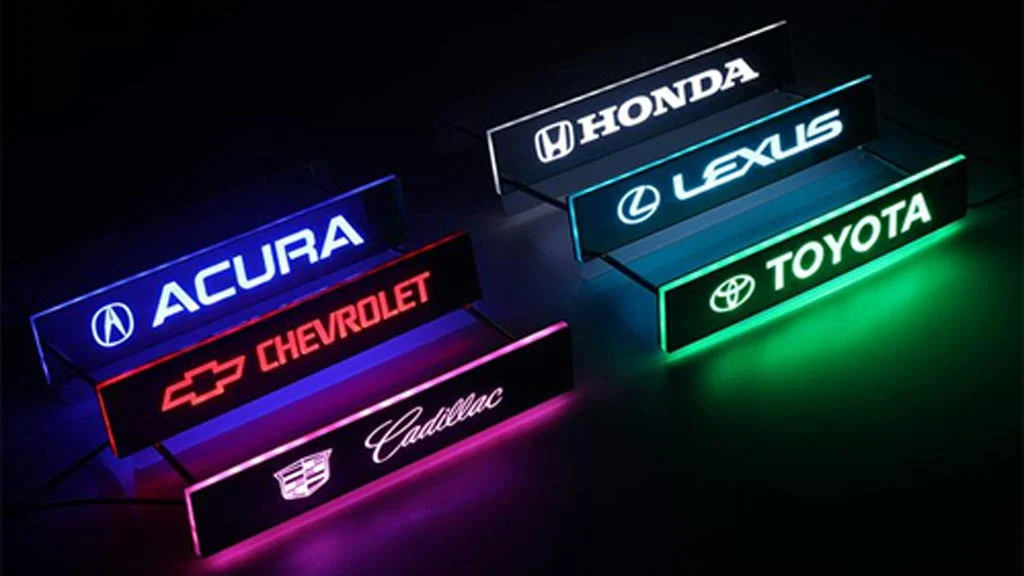 Easy installation and compatibility: Honda LED best car stickers are designed to be easy to install, with 3M adhesive backing and screw installation methods, which can be easily attached to the car surface. Additionally, these stickers are compatible with many cars, allowing owners of different car brands to use them. The installation process is simple due to minimal wiring requirements, allowing you to easily personalize the look of your car.
Customization options: Some LED Volkswagen emblem stickers offer customization features, such as color-changing features and customization services. Aoonuauto's Bentley logo sticker lights have monochrome and RGB remote control options, and car owners can change the color of the logo sticker light at any time through the remote control. This RGB remote control option provides car enthusiasts with the flexibility to customize the lighting effects of the logo sticker to their liking, creating a unique and personalized look for their vehicle's front grille.
In summary, LED car logo decals are a versatile and eye-catching accessory that allow car owners to showcase their vehicle's brand identity while adding a touch of elegance and style to its appearance.