I just don't want anyone to think that the car is immutable and you can't add any elements, we can add something appropriately, even if it's tiny, but it's enough to make everything magical at the moment of starting, no matter your mood Or someone else's opinion.
If you also have this idea, but don't know anything to verify your idea, then car badge light will be a good choice.
Luxury car badge can show your personality
Just about anyone who wants to draw attention to his or her logo in an effective, bold and unusual way. Available in Red, White, Blue, Ice Blue, Green, Pink, and Multi-color RF Remote Control, Aoonuauto's logo lights give you a bright, lively look when you light it up.
Why it is important to have a luxurious lighted car badge
When you see several identical cars on the street at the same time, and one of them has illuminated car badge logo, it will be more unique than these cars and attract everyone's attention. That's why it's so important to have a luxurious glowing car emblem. It's not just about the logo itself, but the image it projects. Luxury car emblems like the Bentley or Infinity Lighted car logo badge show that the car is unique and that the person driving it is someone worthy of respect.
Glow up car badge logo: the latest accessories for modified cars
For those guys who love to modify cars, Aoonuauto also prepared something special for you – lighted car badge. They can make your modified car cooler, and make your car more distinctive in traffic when driving at night.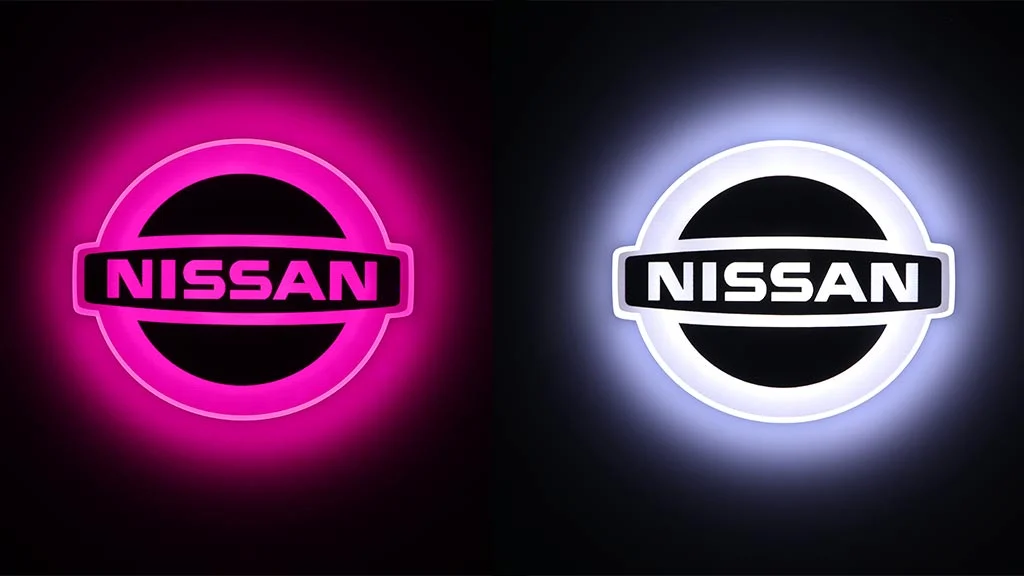 Using luxury car badge light can give your car a unique look
Our LED Badges are the most durable and versatile solution for anyone looking for a beautiful illuminated display. Other impressive features you'll love about our products include:
Waterproof, vibration-resistant, impact-resistant, corrosion-resistant, shock-resistant, and UV-resistant ensure they are built to last.
Lighting style with efficient lighting. These signs look great both day and night, giving your logo a highly customized look that ultimately increases your branding value.
Quality construction. The overall shape and appearance give you great value for your money.
High-end thermal management.
Consistent, accurate lighting.
The wide color palette provides the perfect combination of color, light harmony and a unified look.
Aesthetics, refinement, luxury and high-end technology all in one!
In conclusion
If you're looking for auto accessories to make your car even more special, a lighted car badge logo can be a great choice. You can find it at Aoonuauto, and our auto parts store that specializes in various LED light accessories, maybe you can find other exciting accessories to decorate your car.