Since the rise of car modification culture, a variety of car modification accessories have appeared on the market, among which LED car logo badges are the latest trend item. Since there are many styles of LED car emblems, many car owners don't know how to choose. This article will provide some suggestions.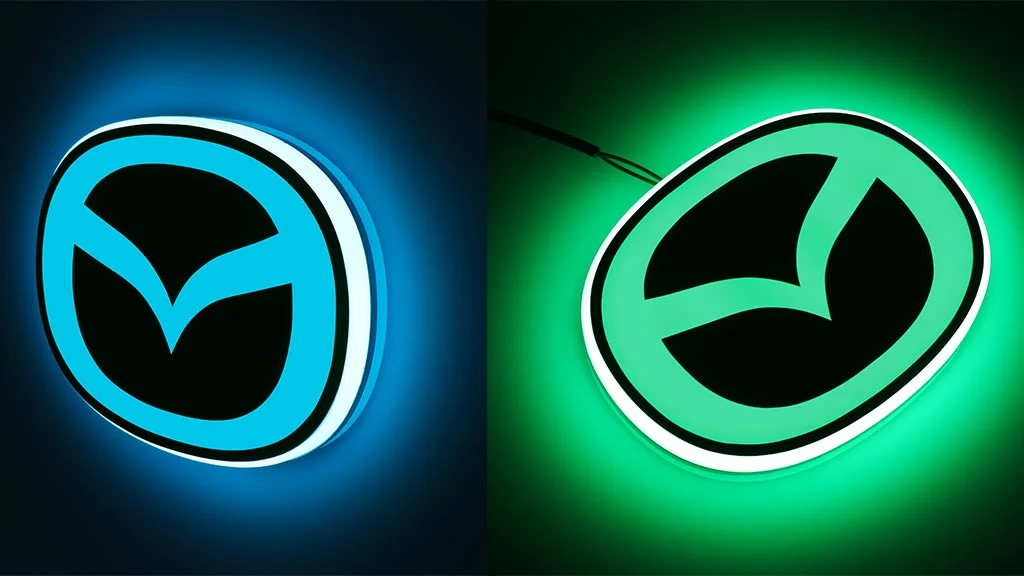 Compatibility: Because of different models, the size of the grill badge will also be different. So before purchasing LED car emblem lights, make sure they are compatible with your specific car model. Check the product description or consult with the manufacturer to ensure a proper fit. Aoonuauto's car emblem lights can be customized and produced according to the sizes provided by customers, so customers don't have to worry about inappropriate sizes.
Brightness: Consider the brightness of the LED lights and seek a sufficient amount of light to be visible during the day and night, but not so strong that it affects the sight of pedestrians and passing car owners.
Quality: Looking for durable and long-lasting high-quality LED lights, Aoonuauto's car emblem lights are made of high-grade acrylic material and high-color rendering LED beads, and are assembled by hand, so the quality is guaranteed. Read customer reviews and check the manufacturer's reputation to make sure you're getting a reliable product.
Installation: Considering the convenience of installation, it is recommended to choose LED car emblems that are easy to install. Aoonuauto's car badge lights require fewer steps to install, making them the first choice for many car owners. The car owner only needs to pry off the original grill LOGO, clean the area where it will be installed, connect the power cord from the sign light to the car power supply, then stick the led emblem light on the car and tighten it.
All in all, there are various types of LED badge lights on the market with varying quality. During the selection process, car owners can choose products from the Aoonuauto store, which can meet all your needs.